Another Exclusive BEAMS Report
01/12/2016:
UK Resident Spots And Captures Space "Snake" (or Energy Form?) In ISS Feed
(Please scroll down page for much more)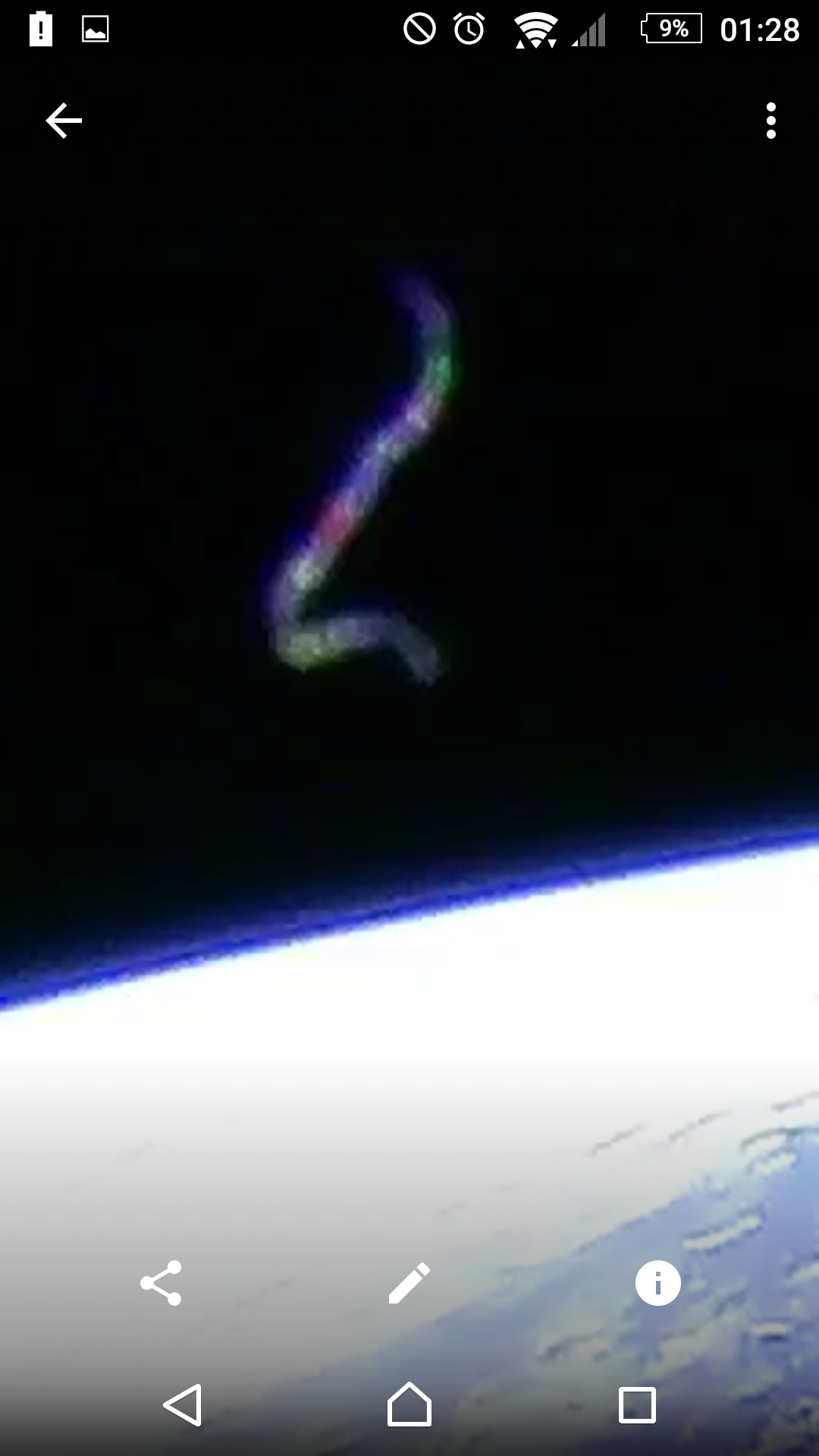 Screenshot: Creature or Sapce Debris? Reader Decides


Screenshot 1: Screenshot 2: Screenshot 2:
Message: "Hi I was watching the international space station live and saw what looked like a multi coloured snake shape object I quickly took a few photos and that appears to have what I can only describe as alien faces in it?? please let me know what your thoughts are on this; thanks."


Screenshot 4:
Screenshot 5:
Screenshot 6:




Screenshot 7:


Cross Reference: The snake-like object seen near the ISS strongly reminds us of the UFO captured in this case 17/07/2016
at Earnley, Near Chichester, Sussex, UK.