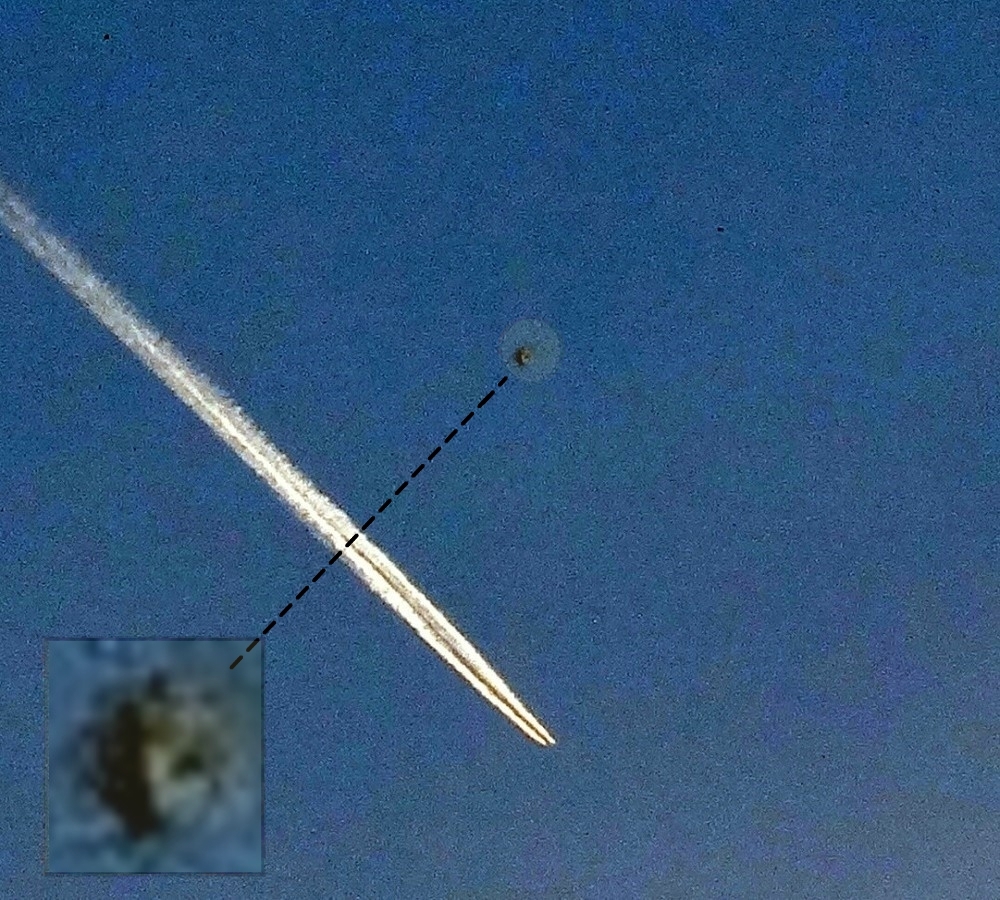 Above: Case image shown marked and with enlargement insert:

Please click to see untouched original.




09-01-2018: UFO Observed & Plane Snapped Same Shot Newton Abbot, Devon, UK


Witness statement:


Hi Ken and Hil: I was sky watching when I spotted a UFO near a passenger plane far off in the distance.

I quickly took a photograph and watched as the UFO then flew away from the plane maneuvering and changing direction as it went.

The UFO was definitely under intelligent control and I believe that it was not of this world.

The question still remains what are these strange objects doing up there and why are they checking out passenger planes.

There were a lot of unusual unidentified object in the sky this day for some reason and I really can't explain it.

The photographs were taken 9th of January 2018 1:29 PM GMT at Newton Abbot Devon England.

All the best John.