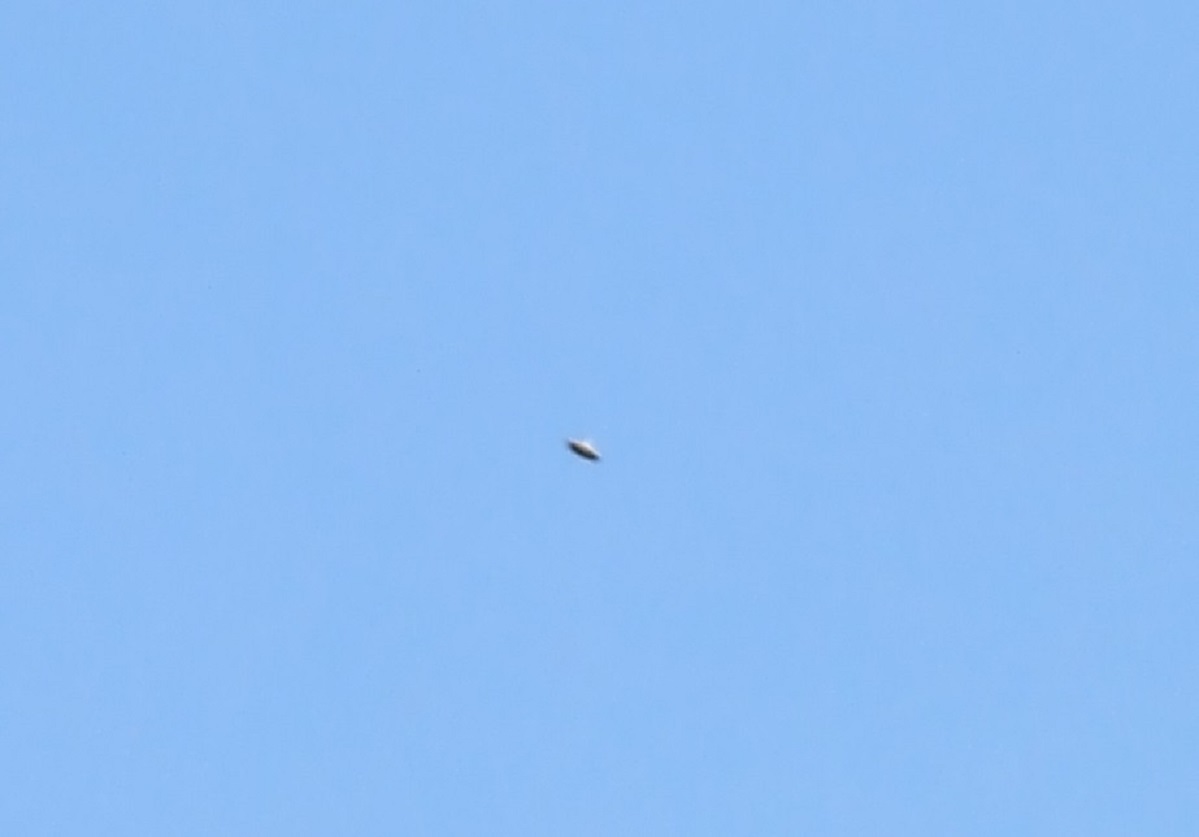 Original image
17-07-2014 Domed Saucer Captured on Camera Over Newton Abbot, Devon, UK
Witness statement:
I was sky watching when I spotted a strange object hanging in the sky.
I looked through my binoculars and could clearly see it was a in fact a domed saucer.
I observed the domed saucer for about five minutes before it started to move.
After traveling a shot distance the domed saucer then stopped suddenly and started to emit an orange flash of light before moving off up into the atmosphere and out of sight.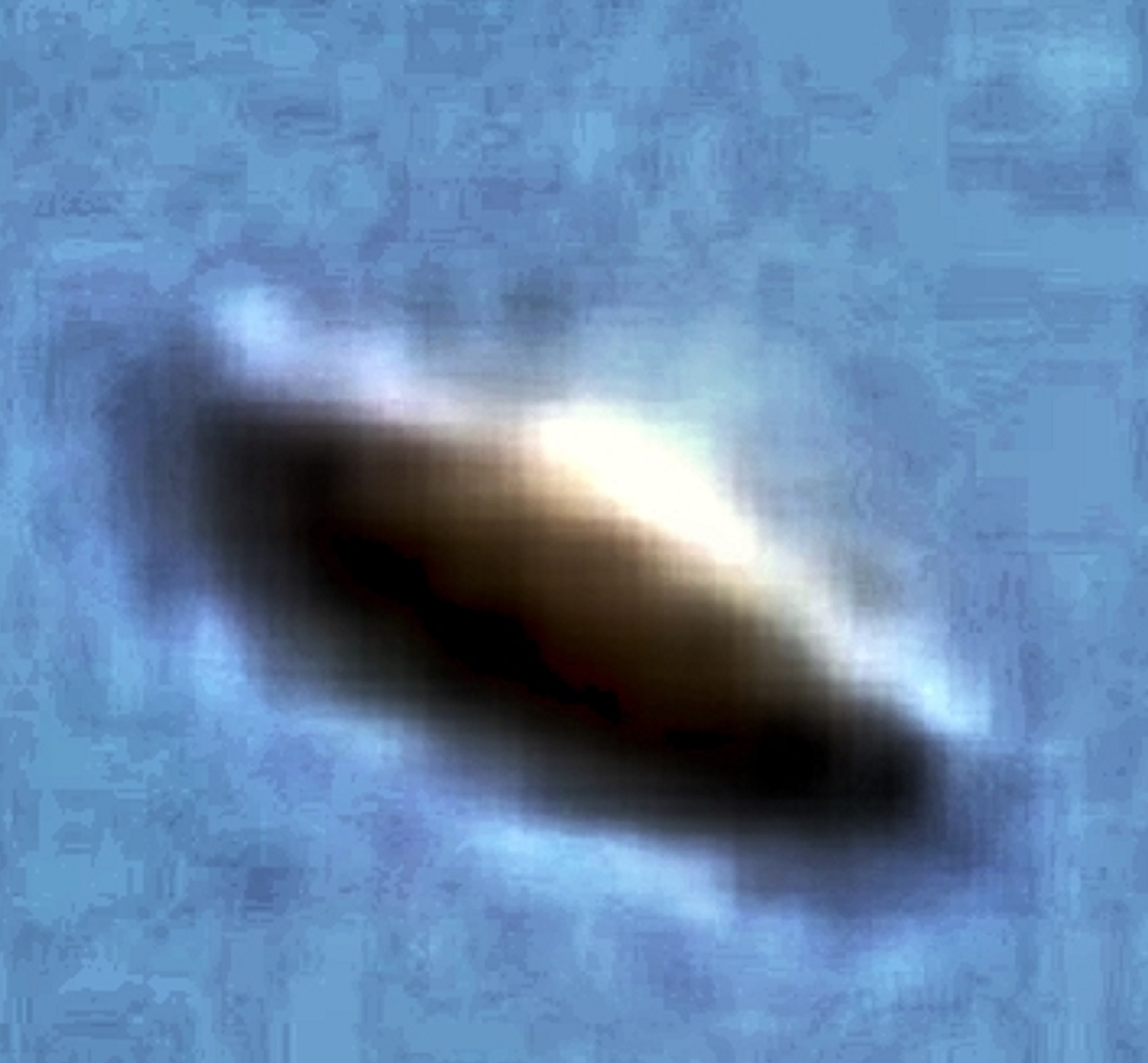 Version 2: Enlarged and enhanced
Lucky enough I had managed to take a photograph of this incredible saucer. The photograph was taken on the 17th of July 2014 3:06 PM GMT at Newton Abbot Devon England.