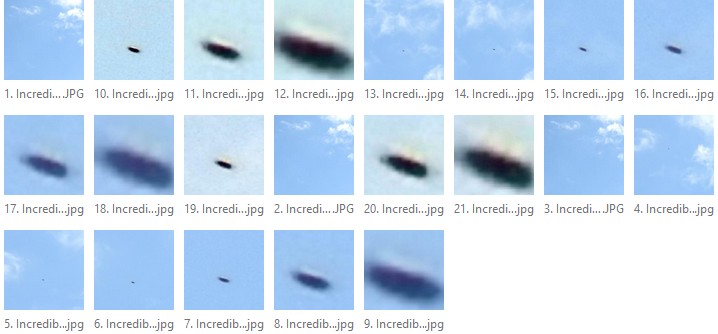 Proof sheet of images received by BEAMS from investigator John Mooner,
(originals, enlarged, brightened etc) of just the 4 main shots taken;, of which only a small selection will be included here to conserve space.

17-08-17: Incredible Metallic Flying Saucer High Over Newton Abbot, Devon, UK
Taken Using Nikon P900 Camera With 83x Optical Zoom.

[Please scroll completely down this page for full story]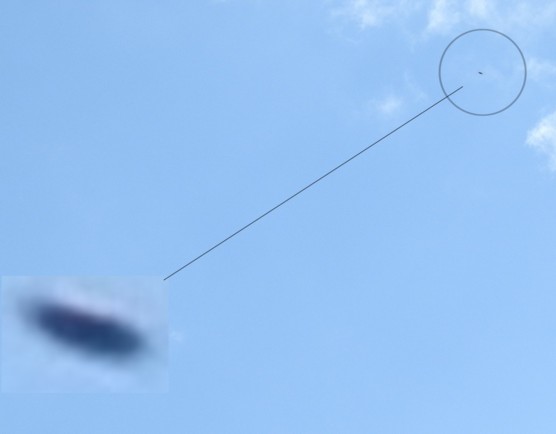 Object marked here and with enlargement inset:, (from photo 3) Click to go through to unmarked orig size

Message: Hi Ken and Hil : I was sky watching when I spotted an object that was very high up in the sky.

I looked through my binoculars and I could clearly see that the object was in fact a metallic looking flying saucer.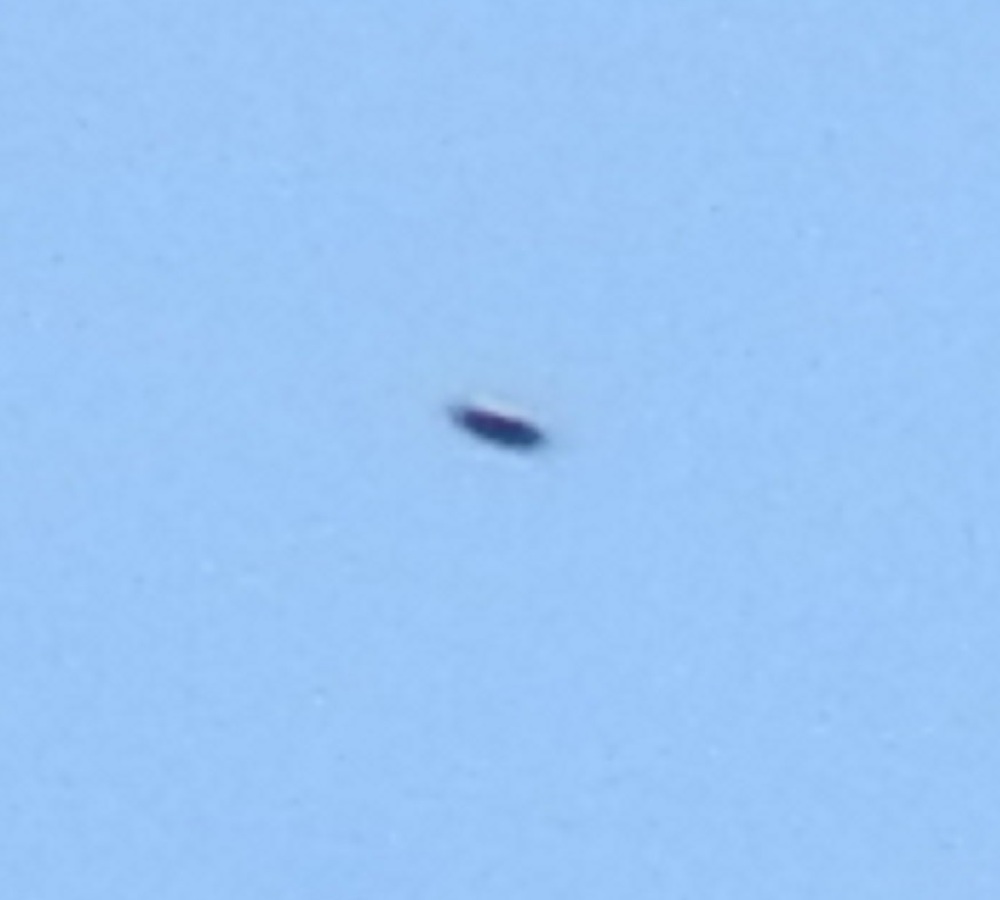 Shot 2 enlarged

I quickly grabbed my Nikon P900 camera and took some photographs of the flying saucer and watched as it flew through some clouds and disappeared.

I managed to capture the flying saucer in three of the photographs that I had taken; I only wish that I had more time to zoom in on the saucer and get a close up of this incredible structured craft.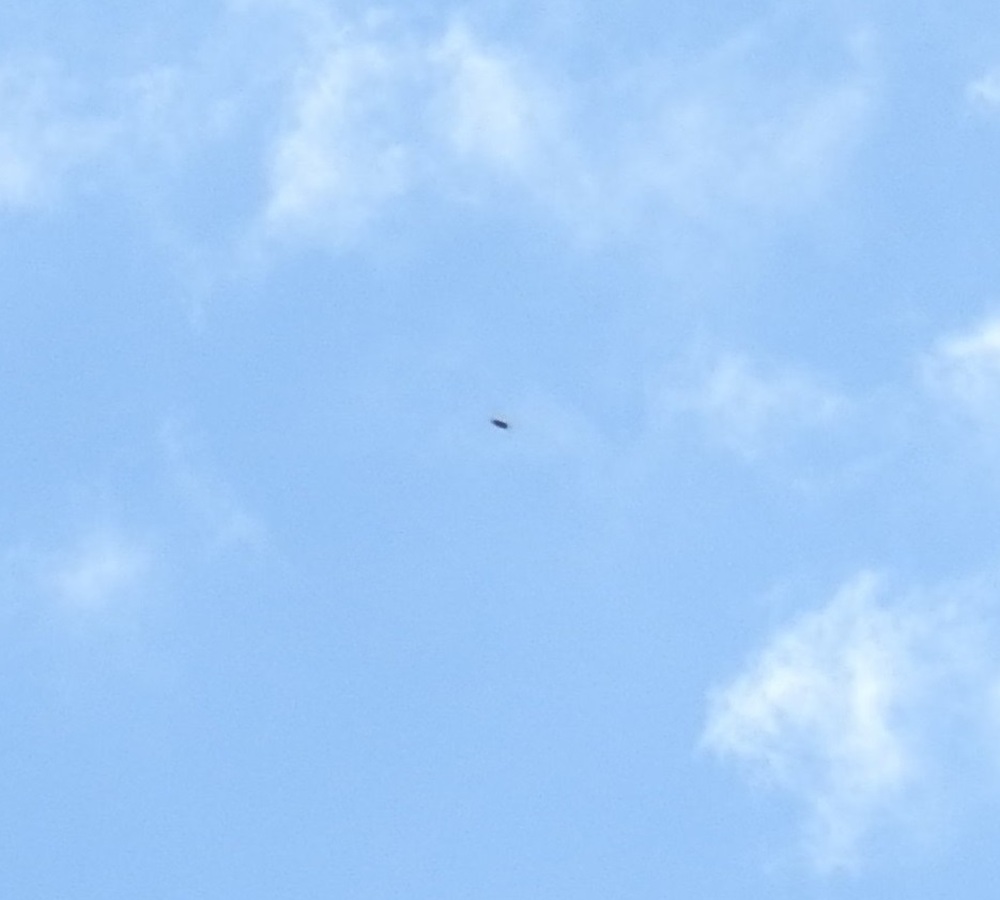 Shot 3; enlarged (stage 1)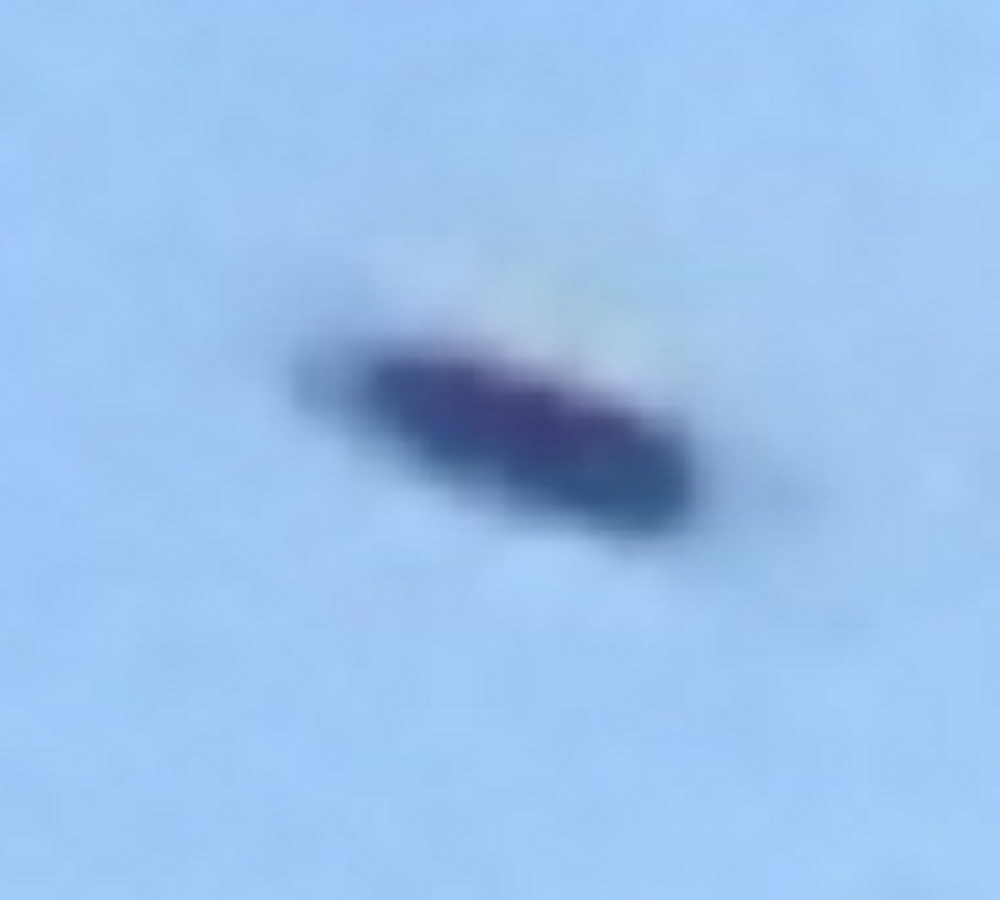 Shot 3; further enlarged (stage 2)

I still feel that these photographs that I have captured are still very compelling and I believe these photographs show what appears to be a real flying saucer above a busy Devon town.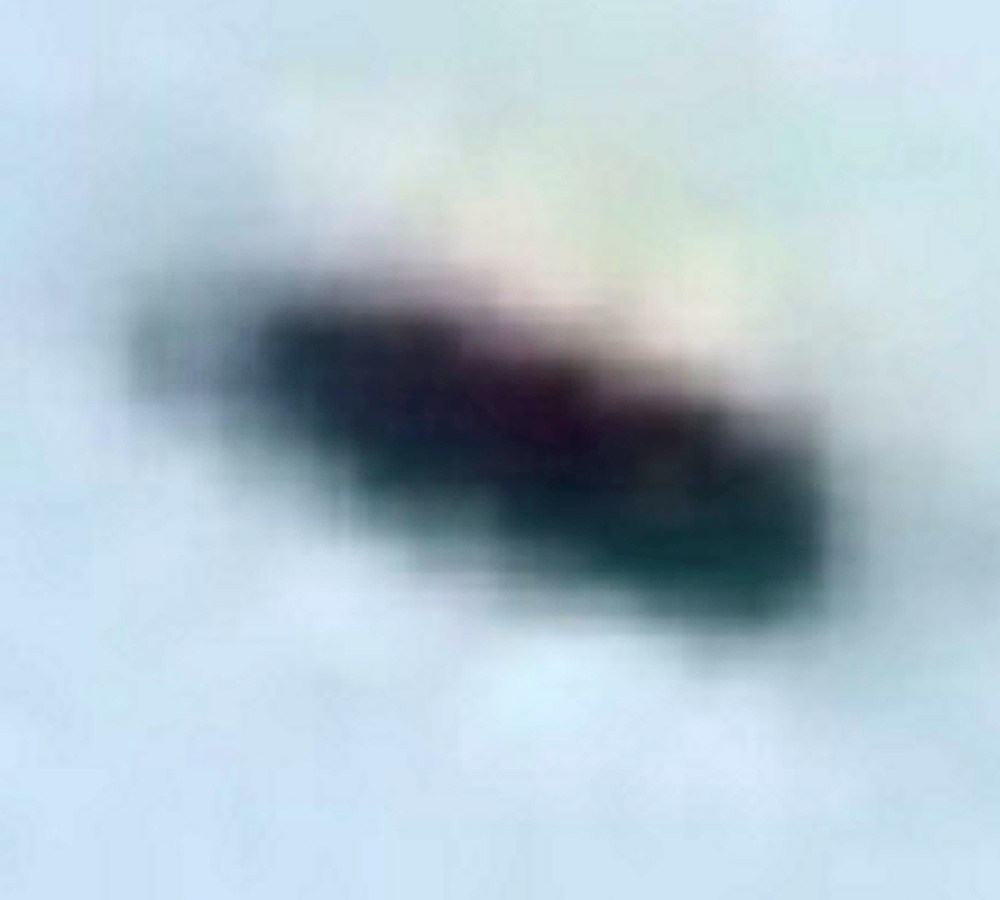 Shot 3; highly enlarged (stage 3) + image optimized

It really is incredible... people just do not know what is going on high above their heads.... [perhaps they should really look up more, instead of playing with their mobile phones all the time!]