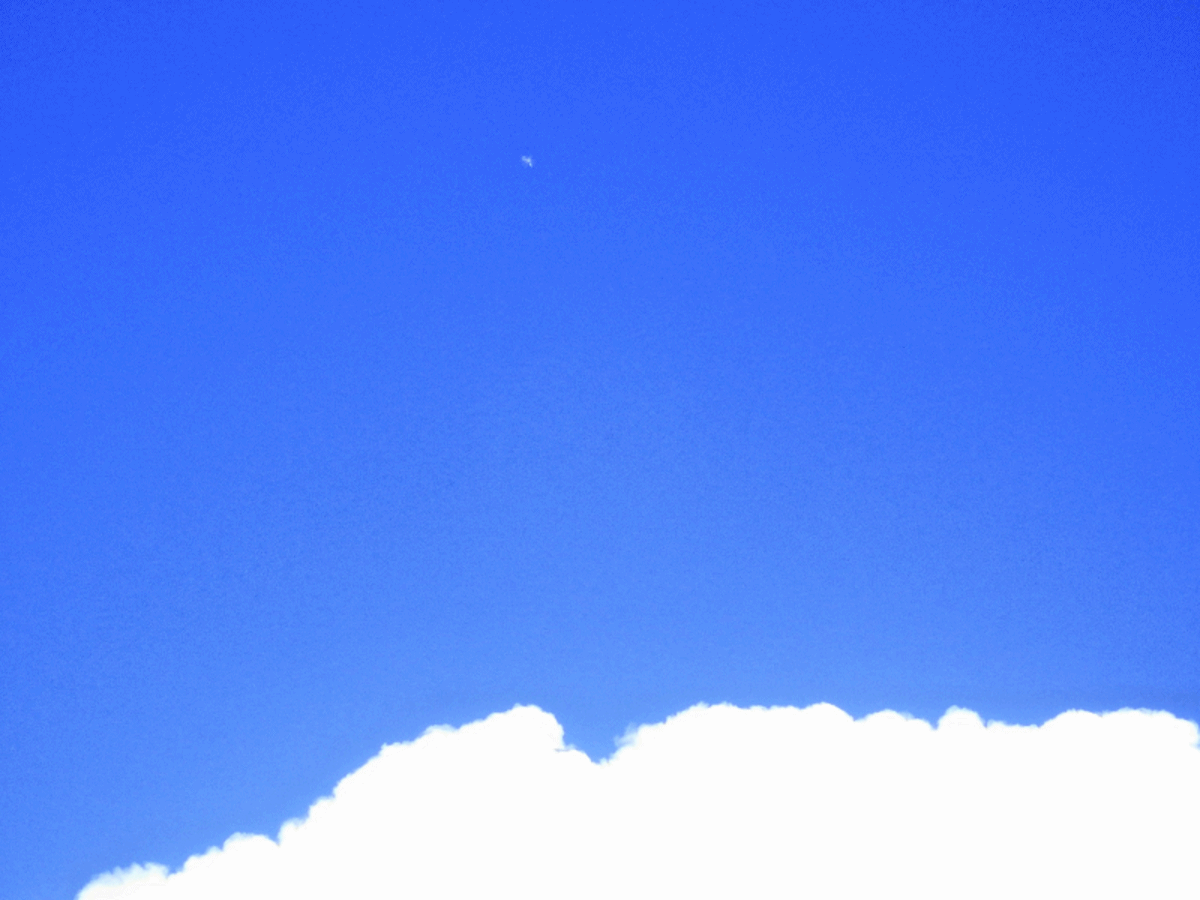 Real time GIF; made from
7 s
equential
shots
taken using the fast burst mode on P900 DSLR camera (click)
18-08-17:
'Sky Crab'-Like UFO Captured Teignbridge District of Devon, UK
Witness message: I was looking through my binoculars at the clouds when I spotted a bizarre, structured UFO descending from the sky.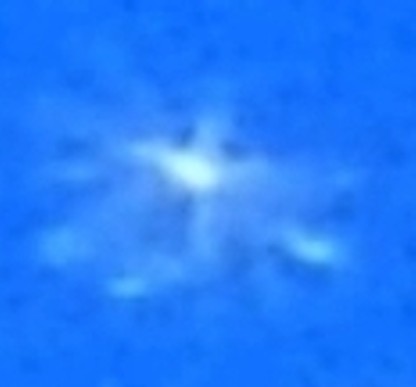 We have dubbed this the 'sky crab'
I could hardly believe what I was seeing; this thing had ten appendages and was shaped just like a crab. The 'crab' was translucent and looked like it was made out of crystal.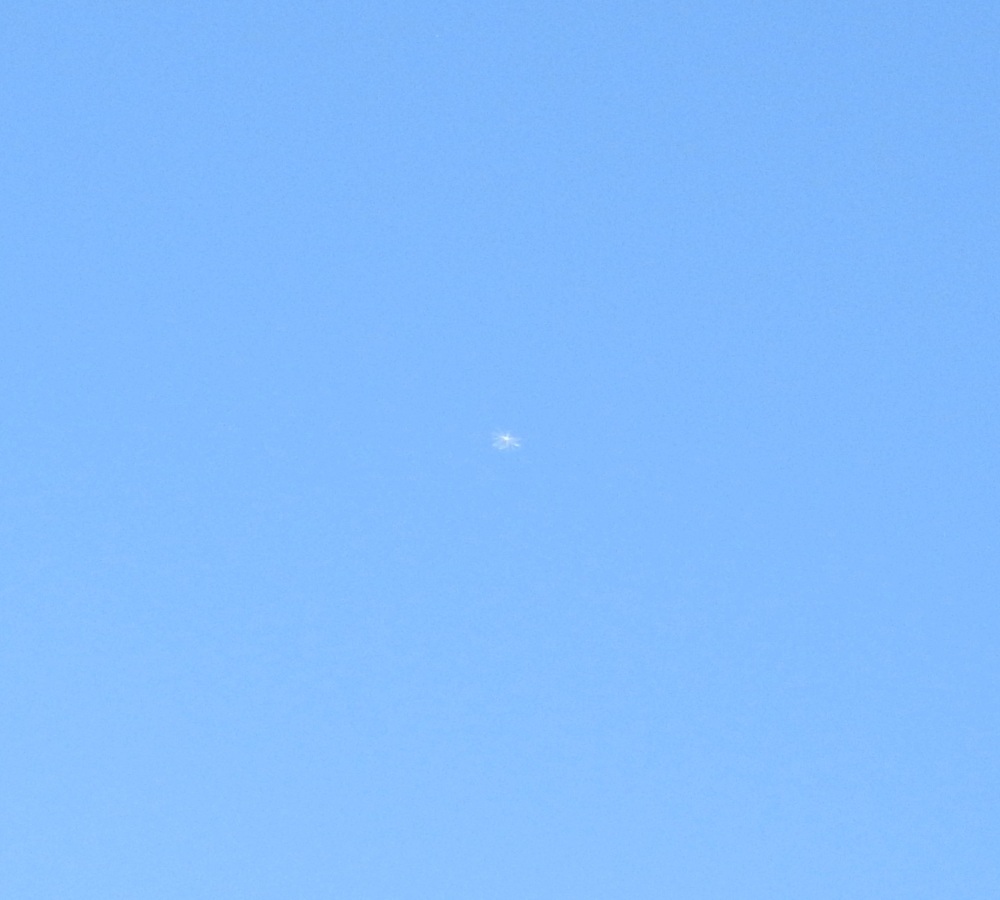 Enlarged 1 (click enlarge)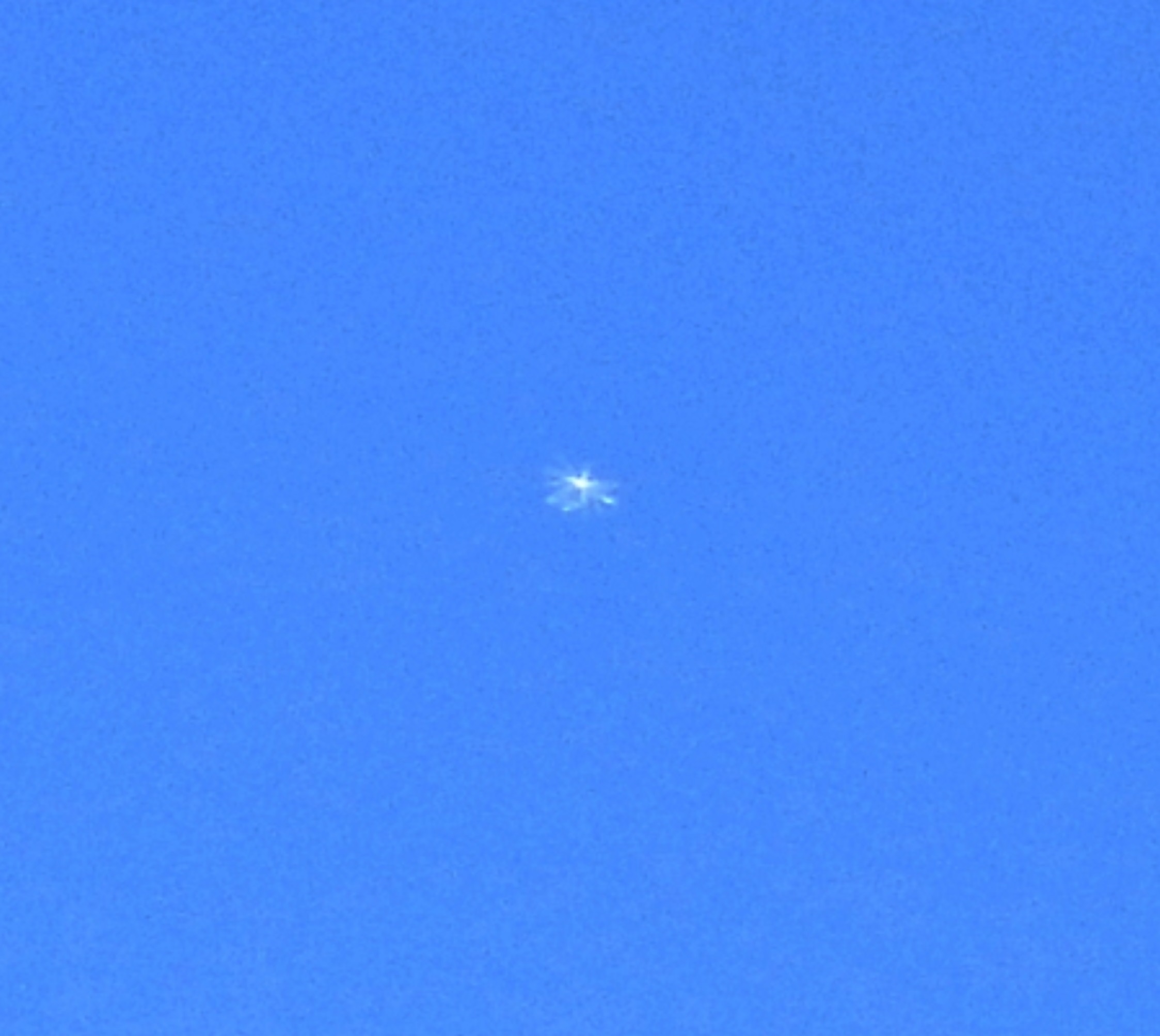 Enlarged 3 - optimized (click enlarge)
The sunlight was shimmering off its surface as it moved; it was beautiful, but very odd.
I quickly started taking photographs as this oddity it moved across the sky. I managed to take seven photographs that show its movement. (top image... GIF)
I continued to watch; then it ascended into the sky until it was at such an altitude that it was no longer visible to the naked eye.
What had I just witnessed? I wondered. End.