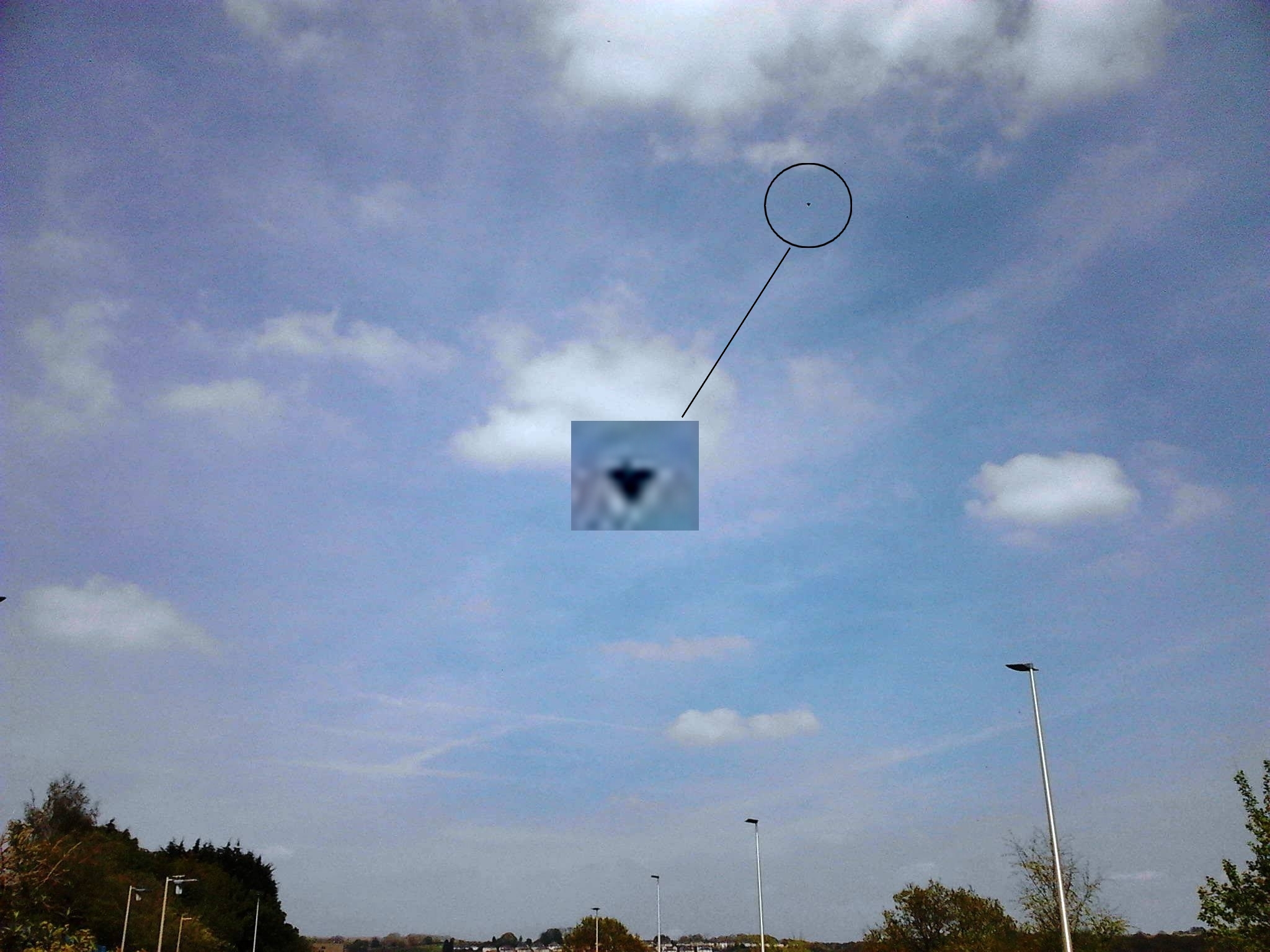 Above: Original witness case photo with enlargement inset (Click enlarge)

23-05-2012: Black Triangular UFO in Daylight Over Treharris, South Wales, UK

[Please scroll down page for more]

Witness statement:
Hi, "I was wondering what you make of this photo. Taken 23rd May 2012. I didn't spot it at first it showed up when I examined the photo afterwards.
It appears to be a flying triangle which has a unique square bump and the back."
The picture was taken from a mobile phone. A Sydney Orange N295.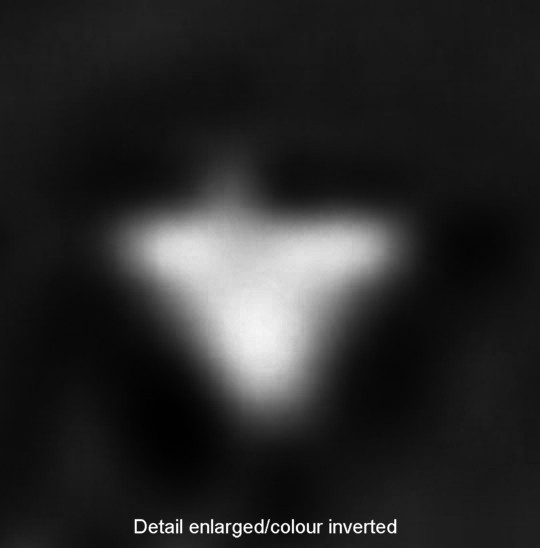 Super enlargement of object with colour inverted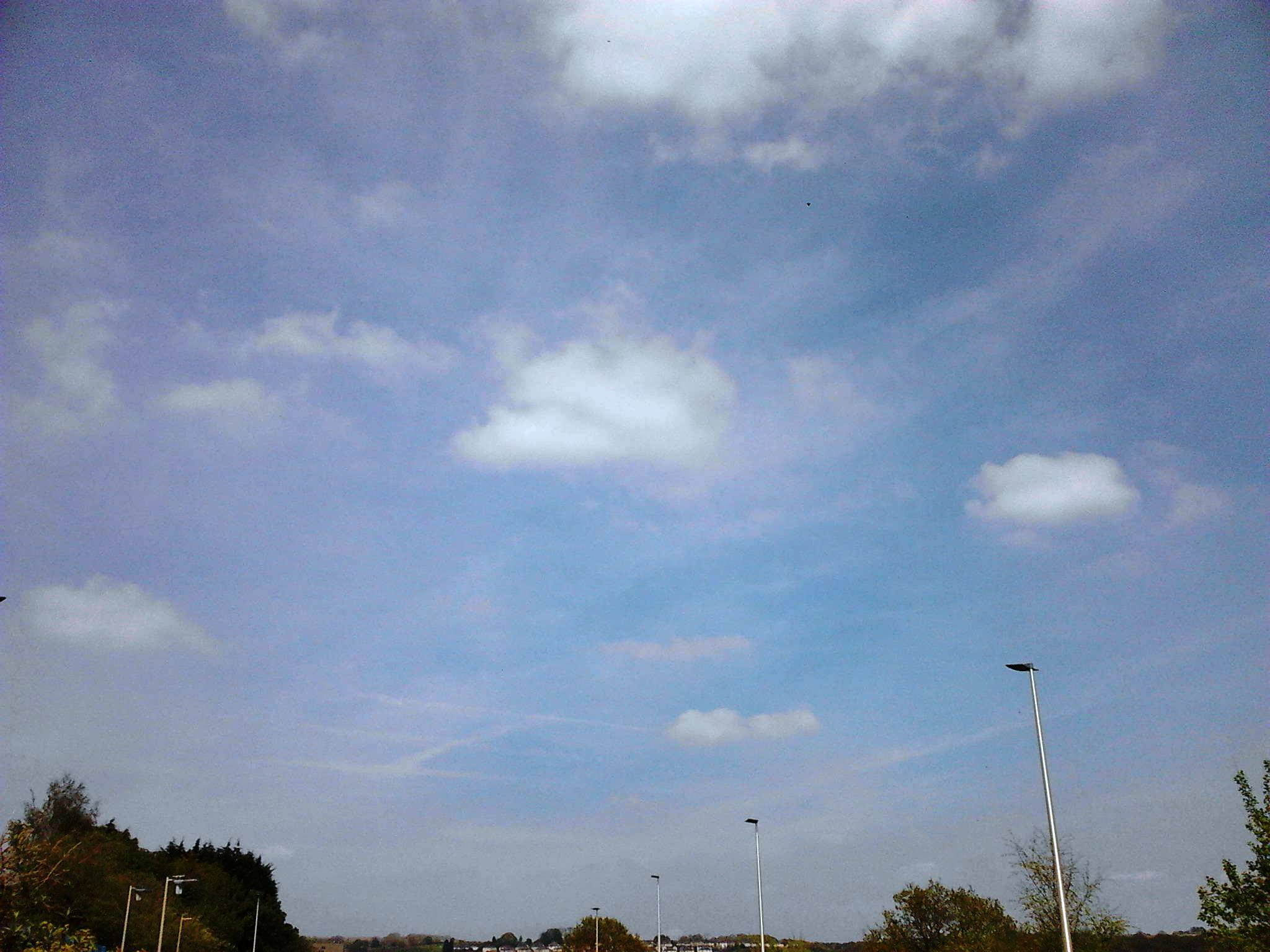 Above: Original witness photo untouched