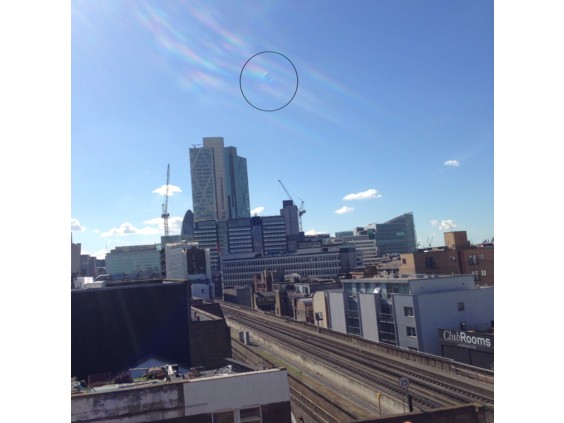 Marked image:
Please click to reveal 2448 x 3264 original shot (This has NOT been taken through a window, but outside)

29/09/2016 -
Freak/Portal/Opening/Disc? Capt Daylight Over Shoreditch, E. London, UK

Investigator statement:
"Hi Ken and Hil,

I was outside on my balcony above Shoreditch High Street, Thursday 11. 45 am conducting some skywatching.

Discovered a circular object while checking through my iPhone photos.
I did not observe this object with the naked eye, just had a feeling that something was there and took a picture at that moment.

No sound. Weather fine."