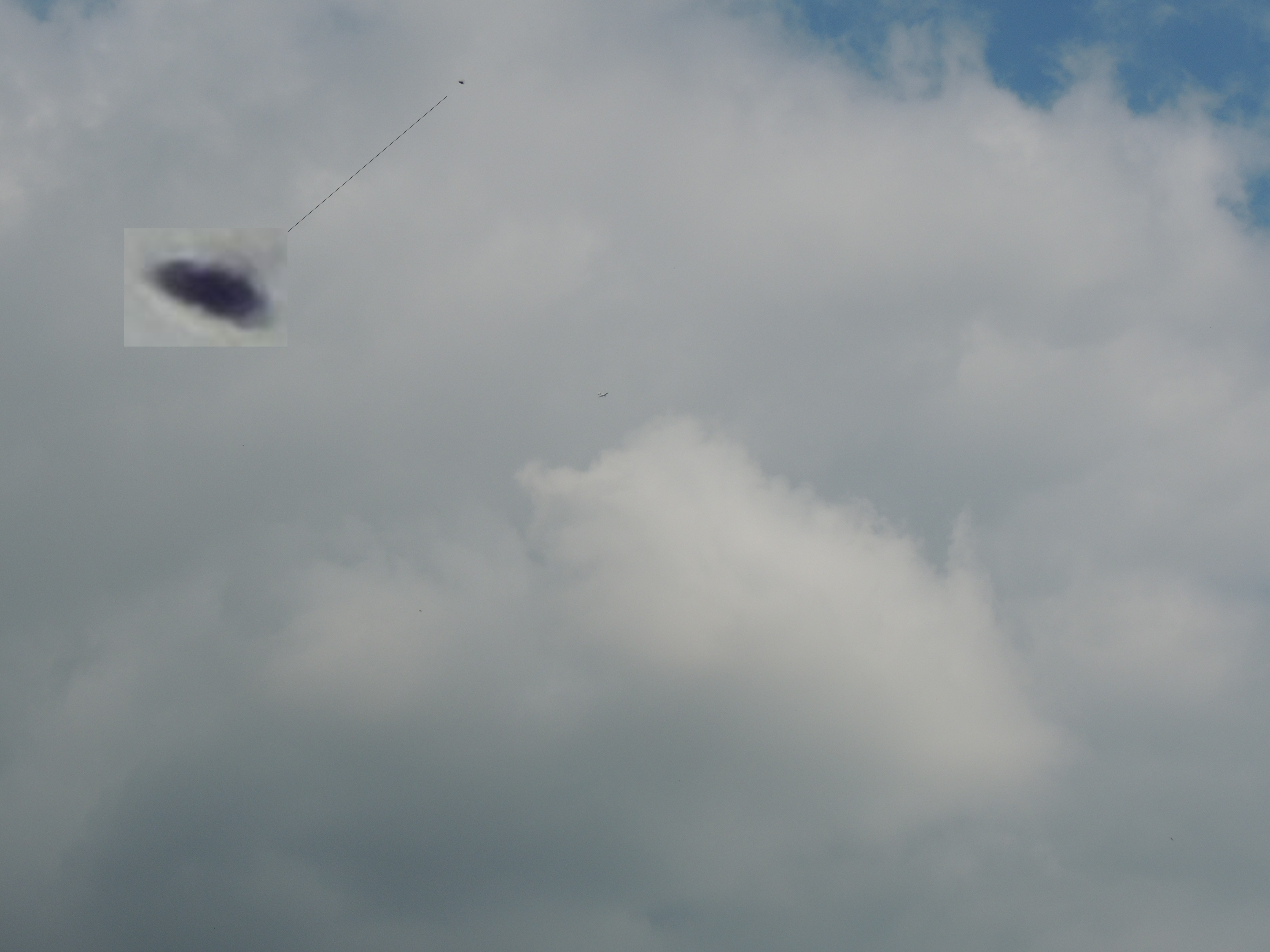 Image with enlargement inset
Witness message: Hi Ken, please find attached a photograph taken at Cheddar Gorge on 21st September 2014.
It was about 3pm when I was walking on the east side of the Gorge; I was looking across the valley towards Glastonbury Tor that could be seen in the distance.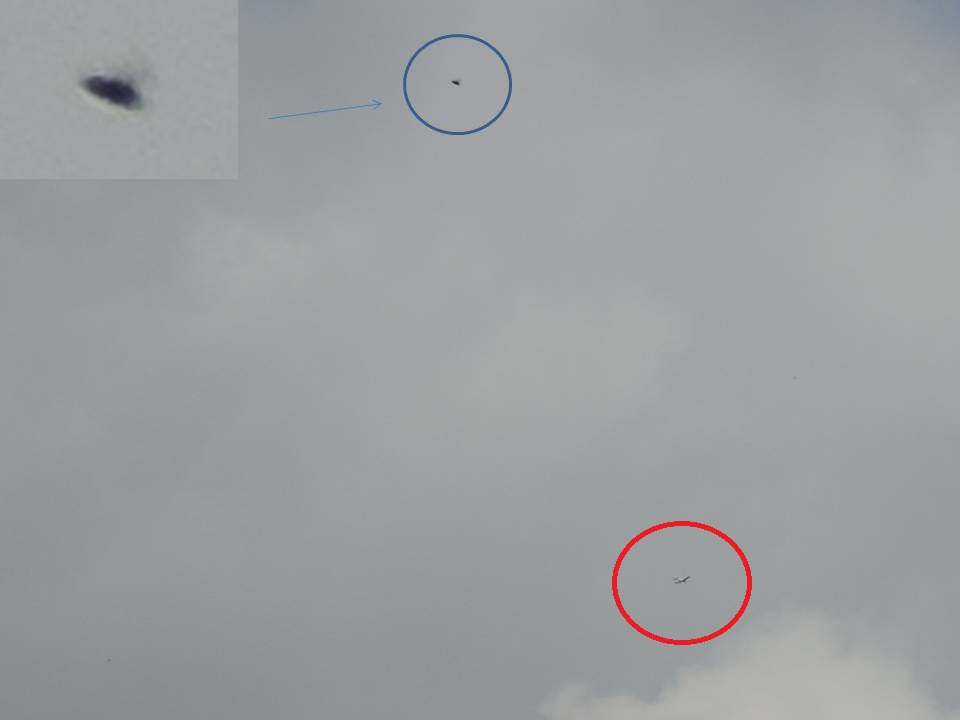 Original with enlargement inset, + plane and disc marked
I took some pictures of the Tor and a small plane went over so I took some pictures of the plane unknowing to me at the time that there was an object above the plane.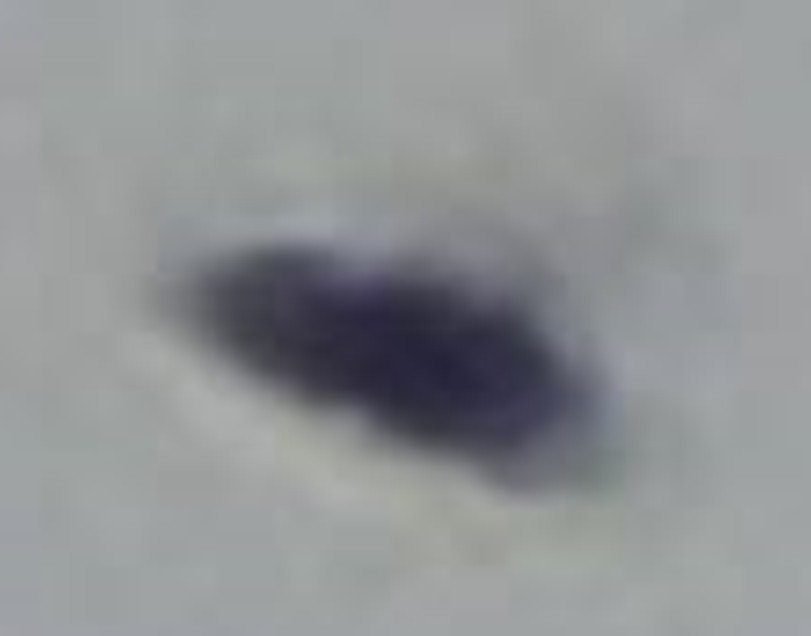 Max enlargement of disc object
I noticed this object when I viewed the picture on my laptop later.