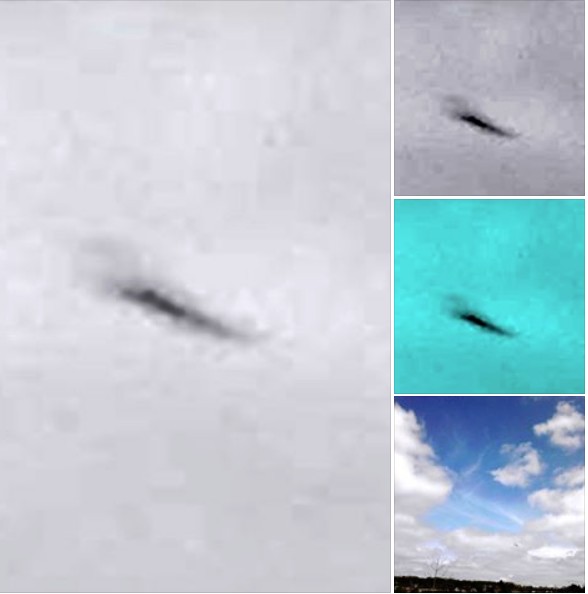 Above: Original case photo and enlargements

02-05-2012: Fast Moving, Angled UFO Treharris, Merthyr Tydfil, Wales, UK

Witness message: "Hello, thanks for looking at my last picture of a flying triangle. I have another picture for you to investigate, if you are interested. It has a triangular shape and black coloured appearance.
Taken in Treharris, Merthyr Tydfil 2nd May 2012. Around this time I was getting some interesting objects in my photo's. I did not see this at the time. I found afterwards when I went back to examine the photo.
I don't think it is a bird and I'm sure it was not an insect, as it appears to be too far away to be caught by this lens.
The phone camera I used was a Sydney ZTE-G N295."

Above: Original case image marked - please click to enlarge