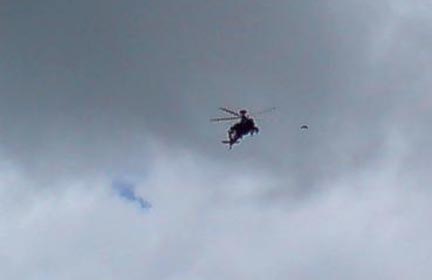 Above: Original case image

10-07-2007: High above the East Field near Alton Barnes, Wiltshire, UK, a black, unmarked Apache helicopter hovers near to a UFO... as witnessed by dedicated UFO hunter and cameraman Winston Keech.

Dark unidentified flying object to right of helicopter.

Video image © 2007 by Winston Keech.