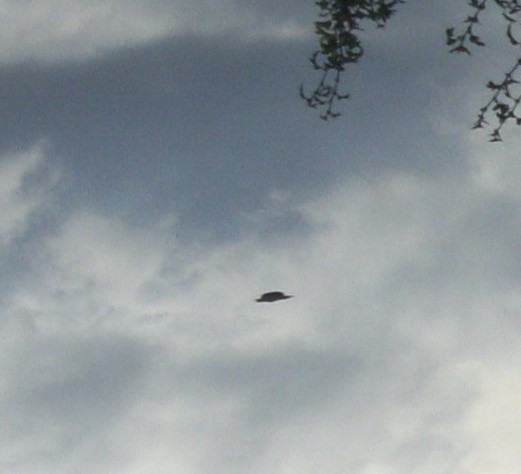 Please roll your mouse over picture to enlarge:
Above is the original case image taken 09-08-08 at Clanfield, Hampshire, UK

Kodak 8mp camera used;
weather conditions dull but fine at time of visit, drizzled a little.

We forwarded this image to BUFORA for their opinion and they replied:
"apart from the bird, what UFO are we meant to be looking at?"

A bird? What kind of bird could this be? I ask myself.
Clearly BUFORA are closed-minded and NOT interested in the truth at all.
There have also been other UFO sightings made by those who live in Clanfield.