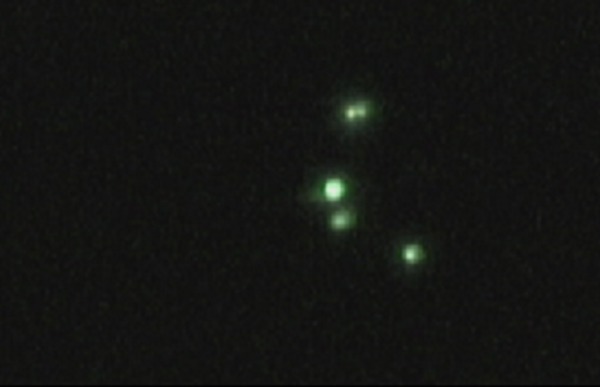 Glowing Green UFO Soars Above United Kingdom - 31 03 2015
This glowing green UFO has been caught flying above Great Britain 2015 - eyewitnesses have stated that the craft had very bright lights and made no noise.

Witness testimony:

'V' shaped craft with extremely bight white lights flew straight over us.

I was watching TV at around 9:30pm on the 31st March 2015 when my wife spotted a very bright light through the window. We regularly see planes but this was very different and it grabbed her attention.
As we got up to take a closer look it was heading straight for us is a south westerly direction.

Source: MUFON