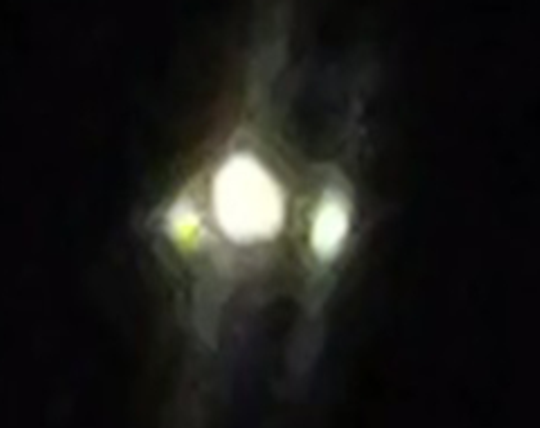 Images: 3 Screengrabs - Enfield form-changing 'Craft'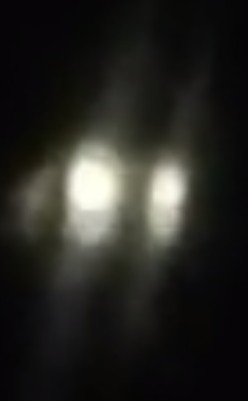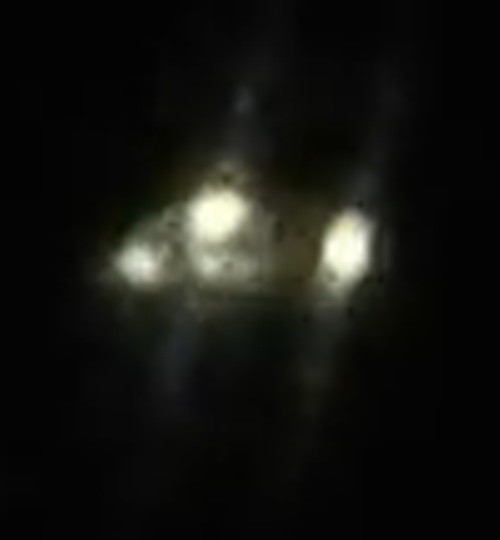 SCROLL DOWN FOR THE 'ALIEN' IMAGES: THESE WERE DISCOVERED ON VIDEO FOOTAGE AND IN PHOTOGRAPHS THAT WERE TAKEN OF A WONDERFUL MORPHING UFO 'CRAFT' (RE: STILLS ABOVE) - RECORDED OVER ENFIELD, LONDON, UK - FEBRUARY 2016.
PLEASE CLICK THESE WORDS TO TAKE YOU TO THE ORIGINAL BEAMS CASE PAGE.

~Aliens or Apophenia?~
Apophenia is when some people see patterns in random, unconnected data.
Below: Blurry photos of a possible 'alien entity'/'entities' in window of a 'craft', hovering at high altitude over Enfield, London, UK - February 2016:
(Please click images to enlarge and see what you think).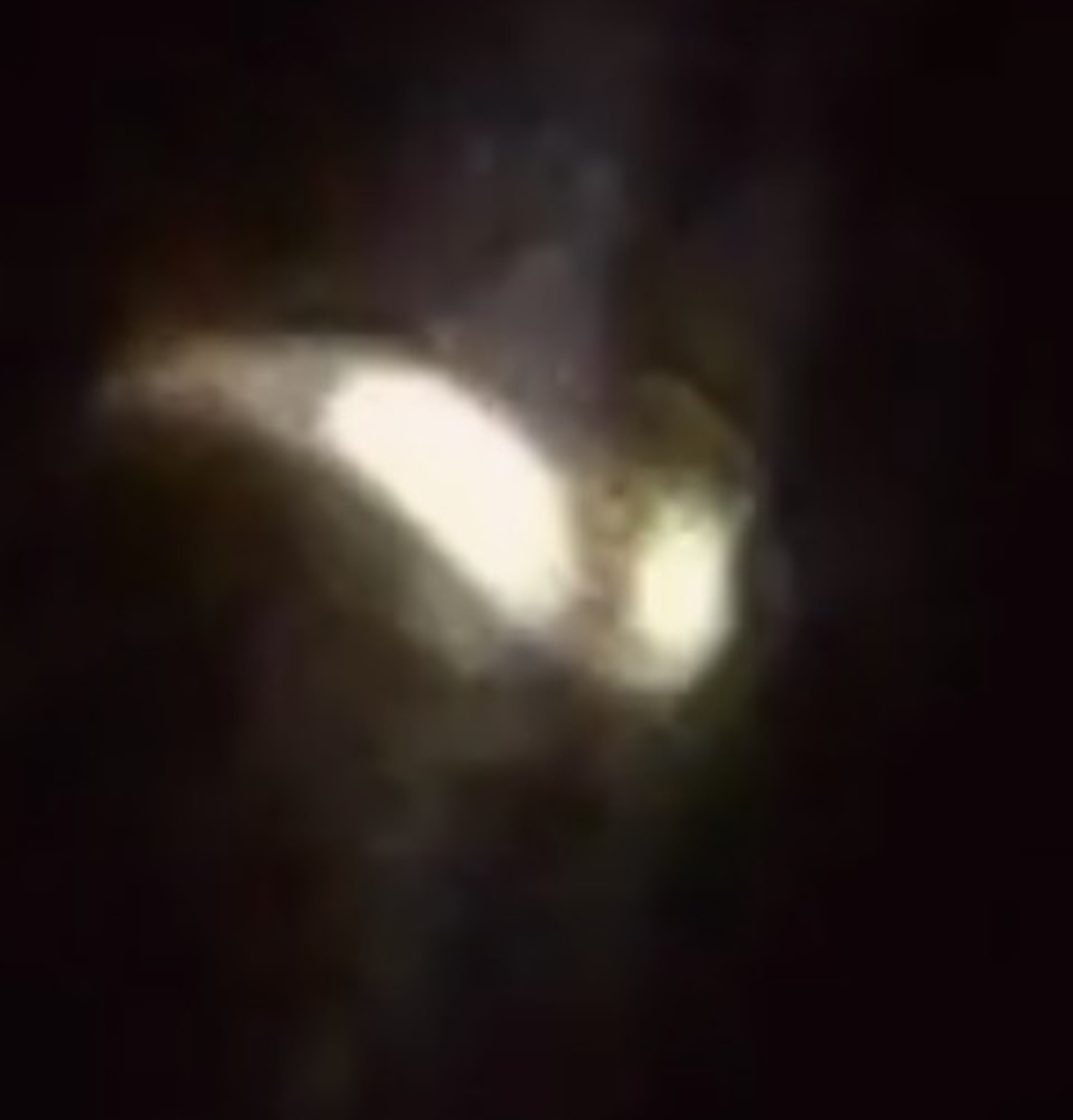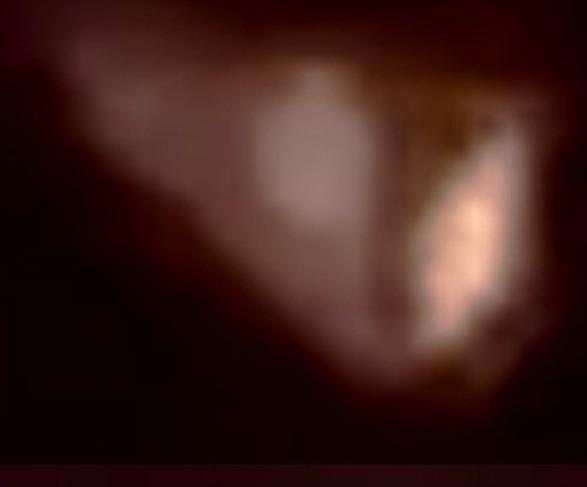 So, are these actual aliens, or is this just a classic example of the mind perceiving familiar
patterns of something where none actually exists?

In the words of this witness: "I've been looking at this thing more close up and I don't know if it is or not, but it looks like there's an alien."
"I zoomed in more when I screen shot it, and I think there is an aliens' head in the middle of the light/glass, big head with eyes." end.
BEAMS has put together a little video showing both the 'alien/aliens' and the original 'craft' footage.

Video with more images plus the FULL original footage - exclusive to BEAMS:
Please watch in 1080p HD - full screen mode for best quality.
This discovery is potentially very important - and remember, unlike much of what you find on the net these day concerning UFOs, Aliens etc, the case you see before you is 100% genuine... pure, unadulterated material.
One viewer wrote in saying "that looks like a reflection on and uneven surface, maybe car hood or a roof"; and, "how on earth can you judge its height when there are no background reference points to draw from?" end. Well, just to satisfy this skeptic here are a couple of the 60 odd stills that we have of this event - I just didn't think it necessary to post any more on here as surely the footage spoke for itself!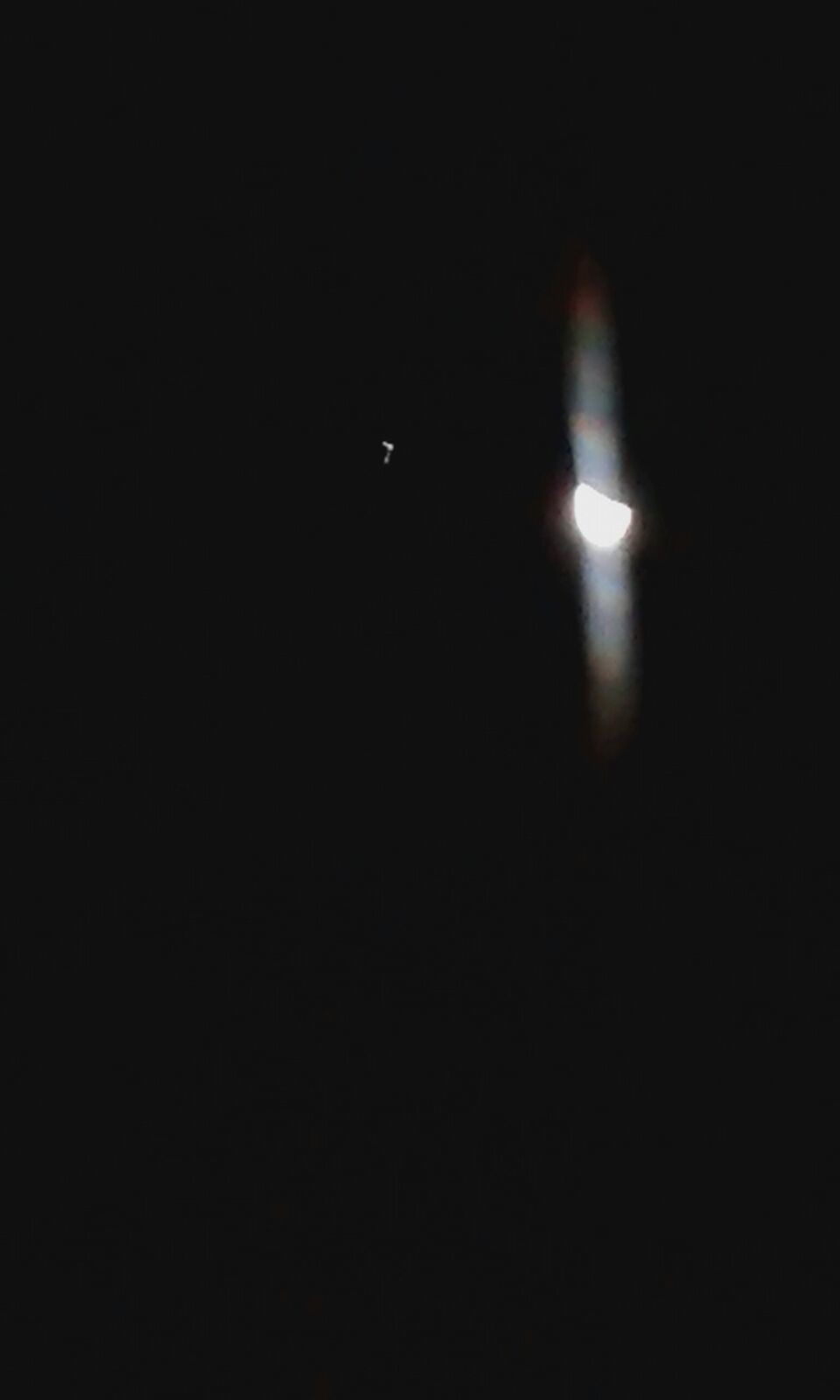 click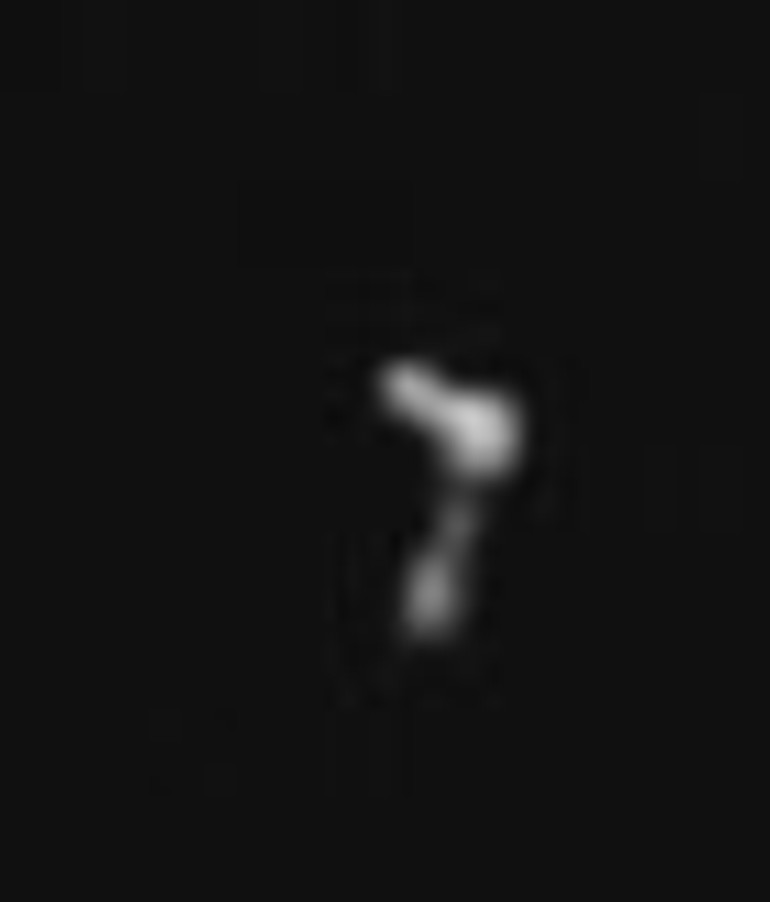 click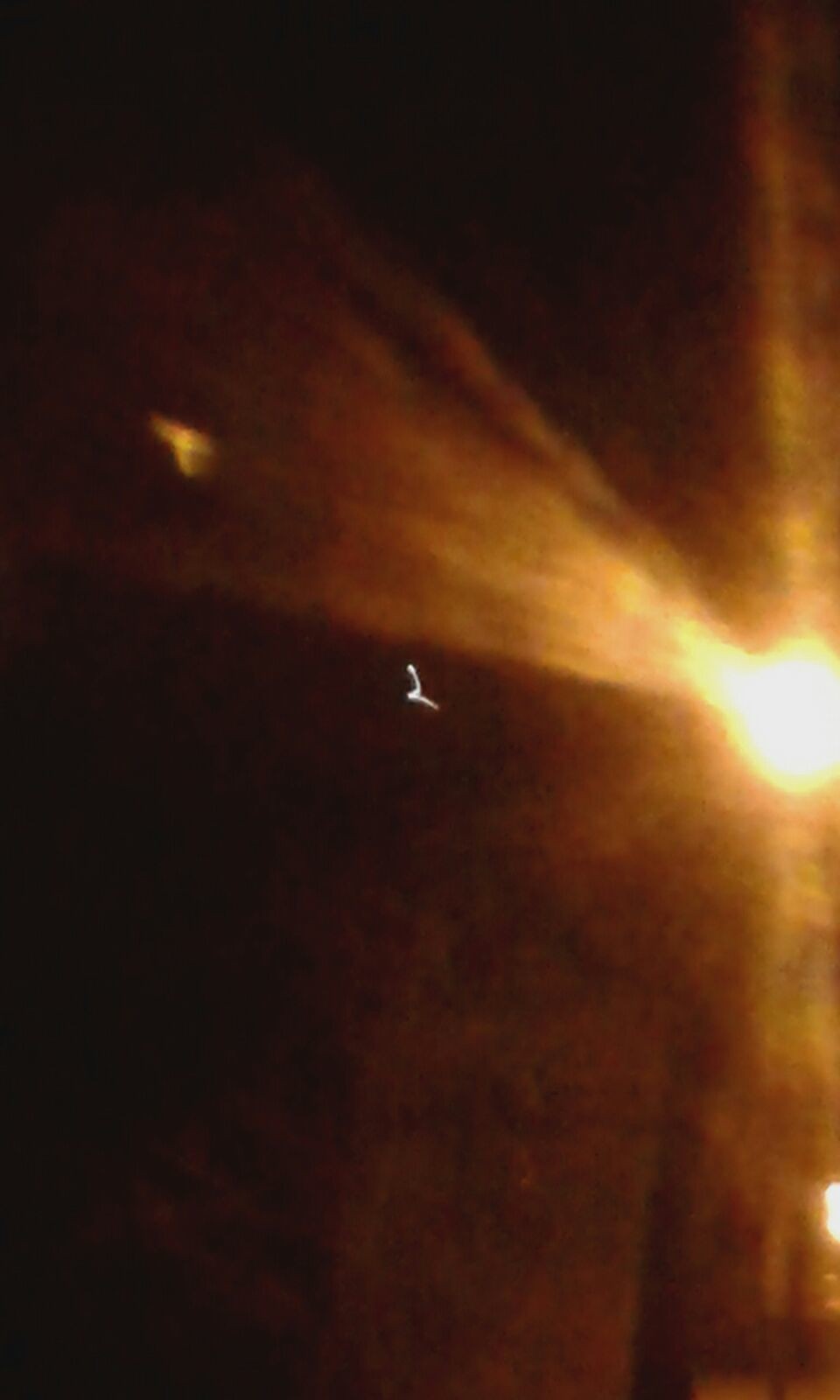 Please note the morphing object in the air to the left of this street light, (shown in middle enlarged)
To those who might start knocking these images by saying 'oh, they're blurred, their not professional' and such like, then all I can say to them is 'what did you expect from photos of something captured thousands of feet up in the air... High Definition?'
Besides the obvious problems of distance etc causing image distortion - there is something else to consider about these snaps; in mine and Hilary's experience, (after both or us having been in quite close proximity to various species of alien beings during our abduction experiences), the alien's world is often dark and quite ethereal, with a kind of ectoplasmic 'clutter', or 'energy, (which is possibly heat/radiation), swirling around these beings, their craft/environment.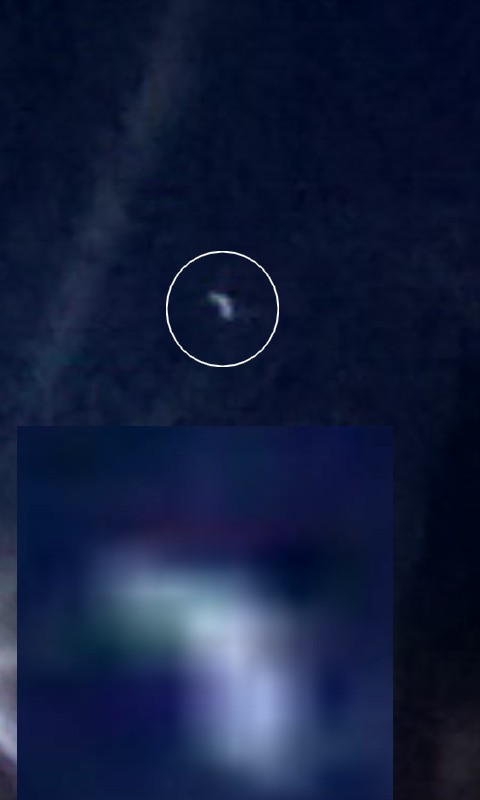 Above: Mystery object seen/photographed again 04/03/2016
And finally.... two 'before' and 'after' experiments; a couple of photos from this case that I have digitally cleaned and airbrushed lightly around the edges, in an attempt to make these images slightly clearer.
Experiment 1
Below-left, yet another shot of what seems to be a 'figure' at the window of this 'craft' - and the same capture on the right, but now enlarged and cleaned up.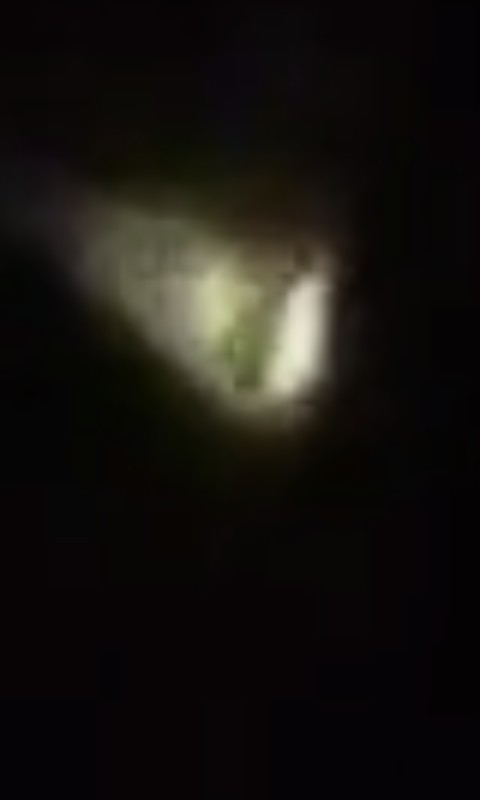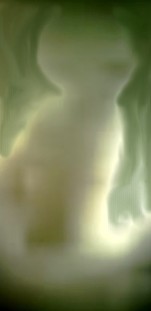 Before: another original of a figure in the craft? -----> After: airbrushed edges/digitally cleaned
Experiment 2
Below-right, something closer to what one of these 'creatures' may look actually look like; a digitally cleaned version of the 'best' blurred, 'alien' photograph.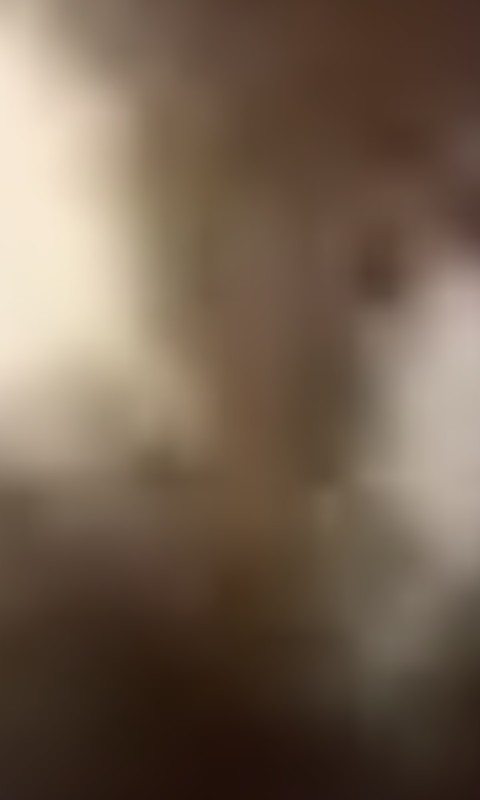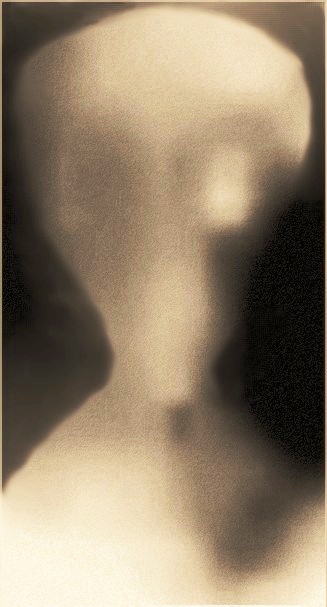 Before: best image of 'Alien' in window ----------> After: airbrushed edges/digitally cleaned
The 'craft' video footage is truly excellent, and we have had that verified as genuine, (although, exactly what the object was, we still don't know for sure) so that stands on its own; but the question is, are these 'craft window/figure' shots merely just a combination of imagination and wishful-thinking? - or can the reader also see what we are seeing, (or think we are seeing) here?
We would term this case as one of our best in recent times.

©All images remain the property of Terence Mcdonnell.
©Text and digitally cleaned images - BEAMS.
Under copyright law these are not to be republished without express permission from the owners.