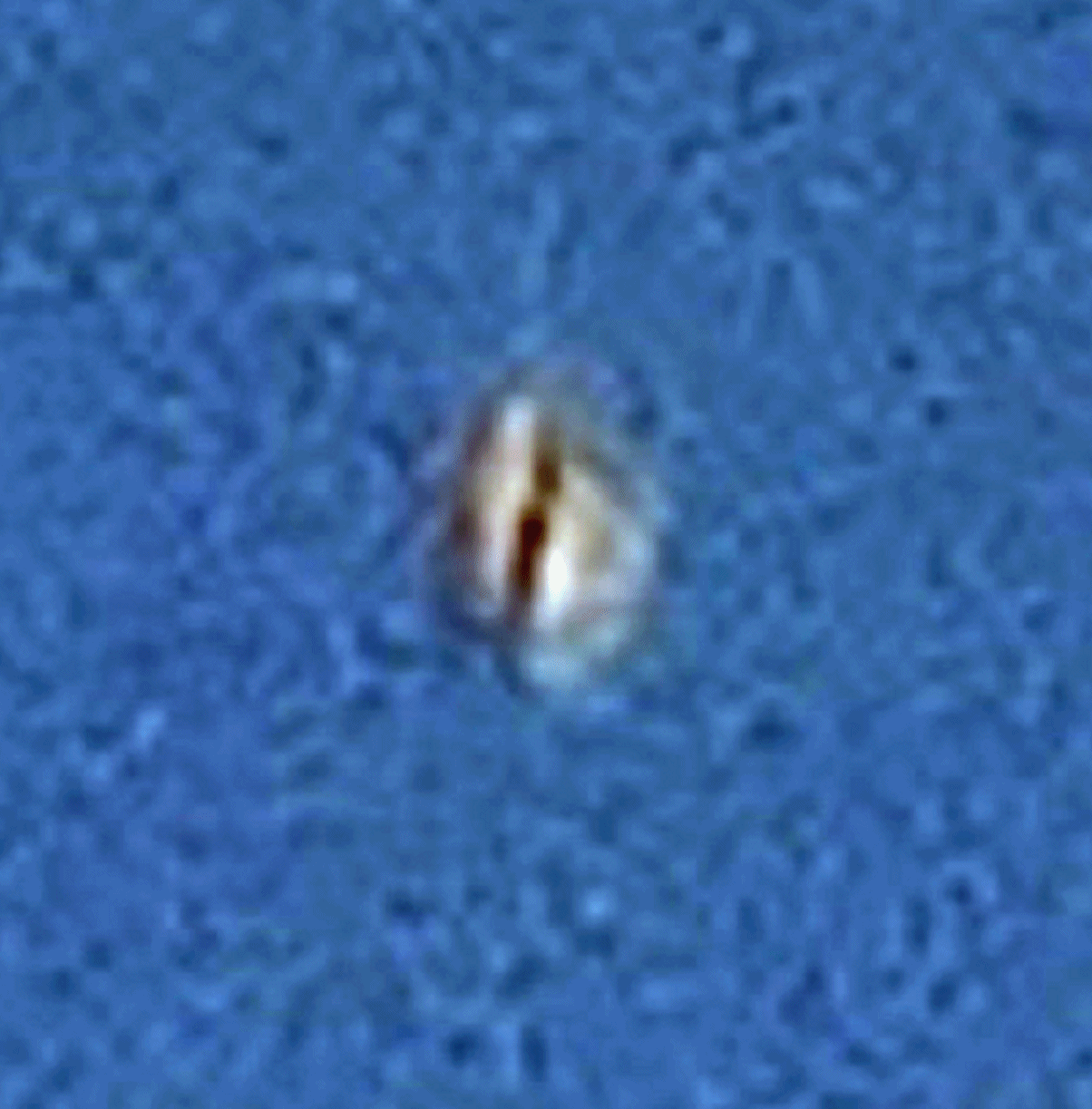 Animated GIG: Possible Winged Being April 1, 2016 Newton Abbot, Devon, UK
The 'winged being' was also rotating in the sky!
These photographs were taken with a Sony HX300 camera unfortunately the images are poor resolution. The winged being was so far away from the camera and had to be highly enlarged. The photograph of the being was taken April 1, 2016 at Newton Abbot Devon. What do you make of all this Ken? I find it absolutely fascinating.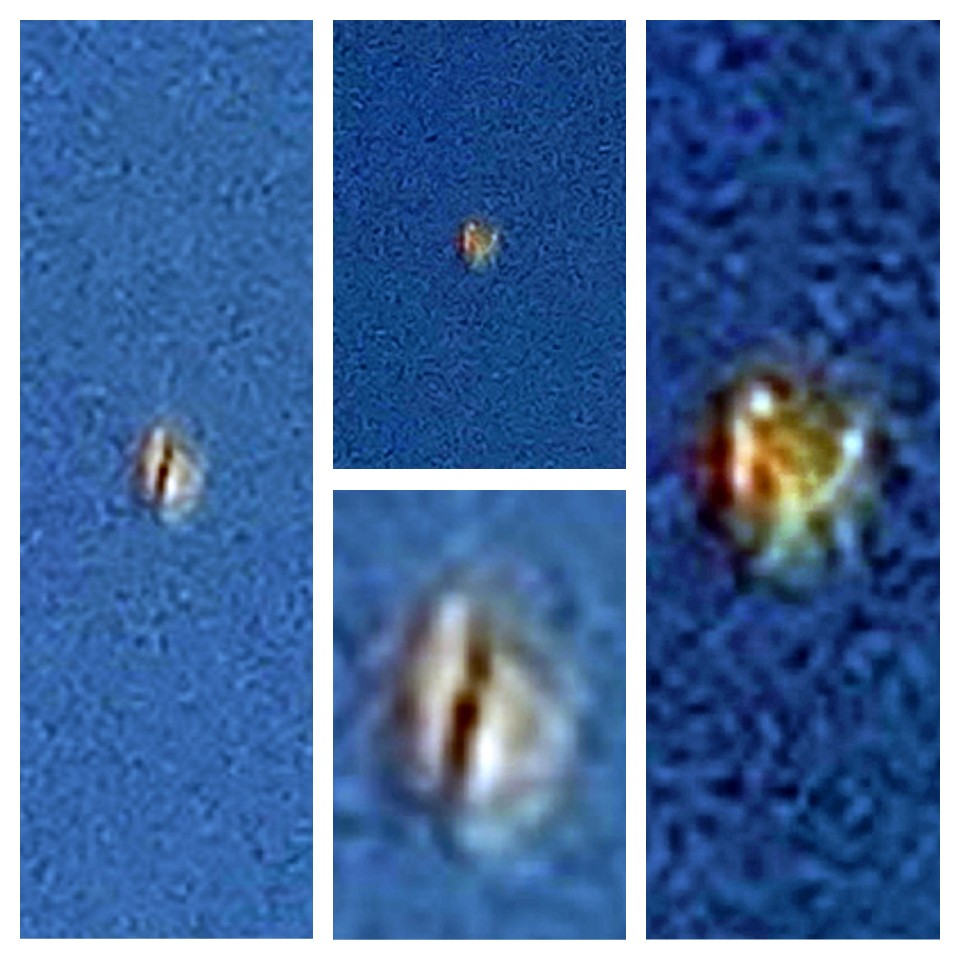 Photo collage of object seen (please click to enlarge)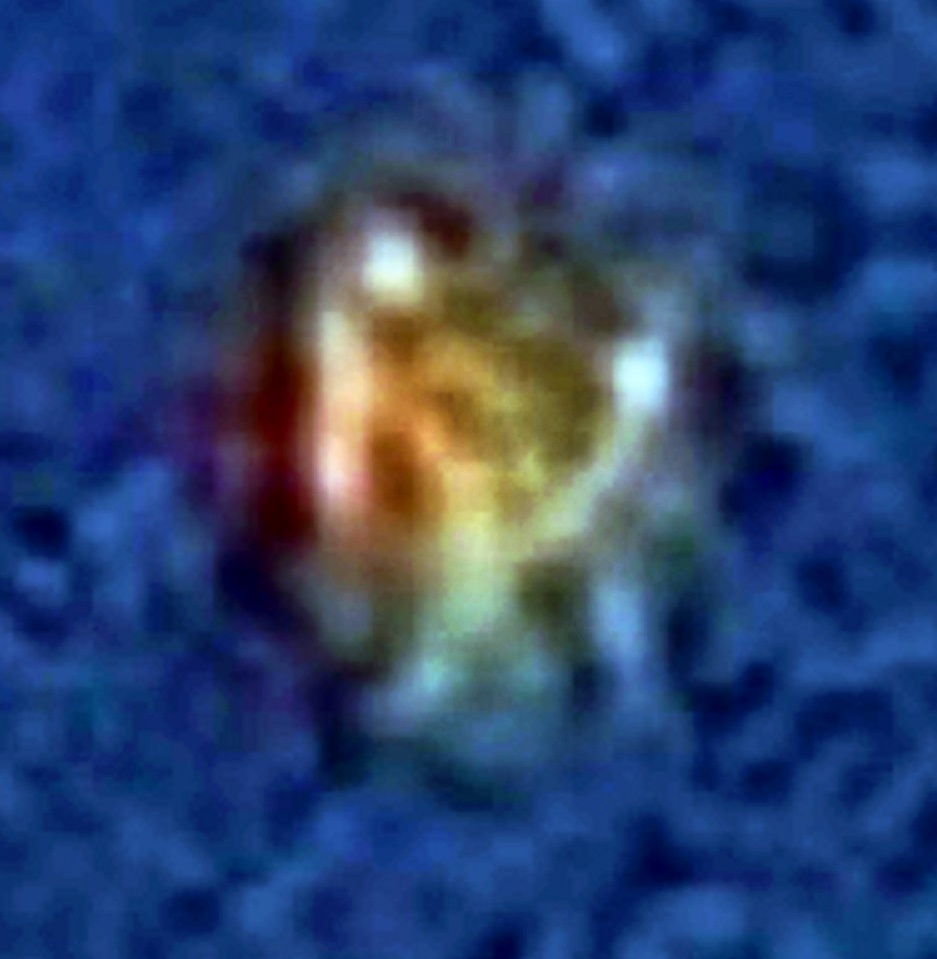 Main photo enlarged and brightness adjusted:: Is this a winged being or plasma entity?
This appears to be something that has the ability to morph into anything it chooses.