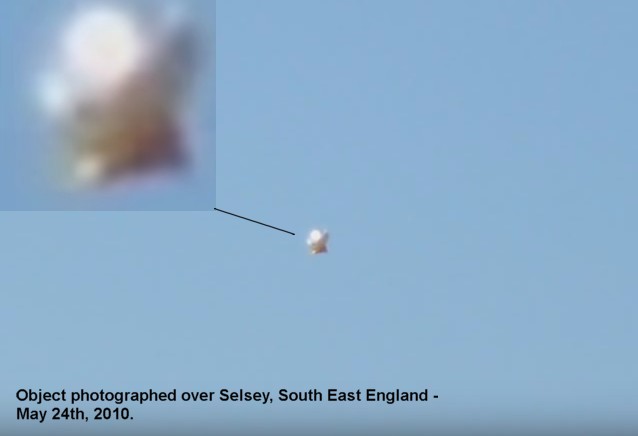 24-05-2010: Unusual Aerial Object Photographed Over Selsey, South East England

Witness Statement: "This is the first UFO I have managed to capture from many sightings and events I have witnessed; Its not a balloon, a note for the skeptics.

Check the still shot pic close up to confirm." Enlargement of object; clearly not a balloon.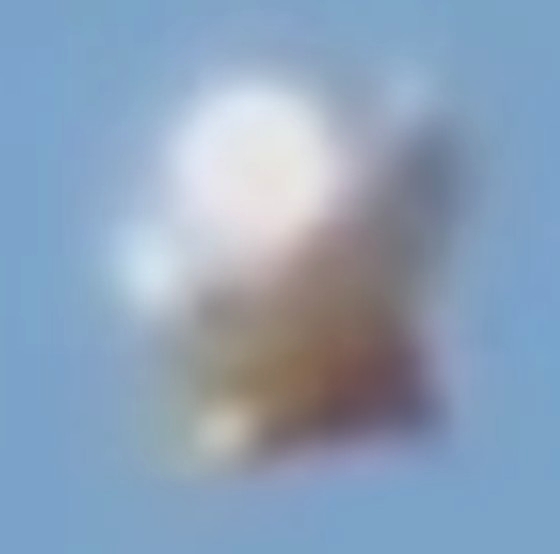 Above: Blow up of object from original case photo