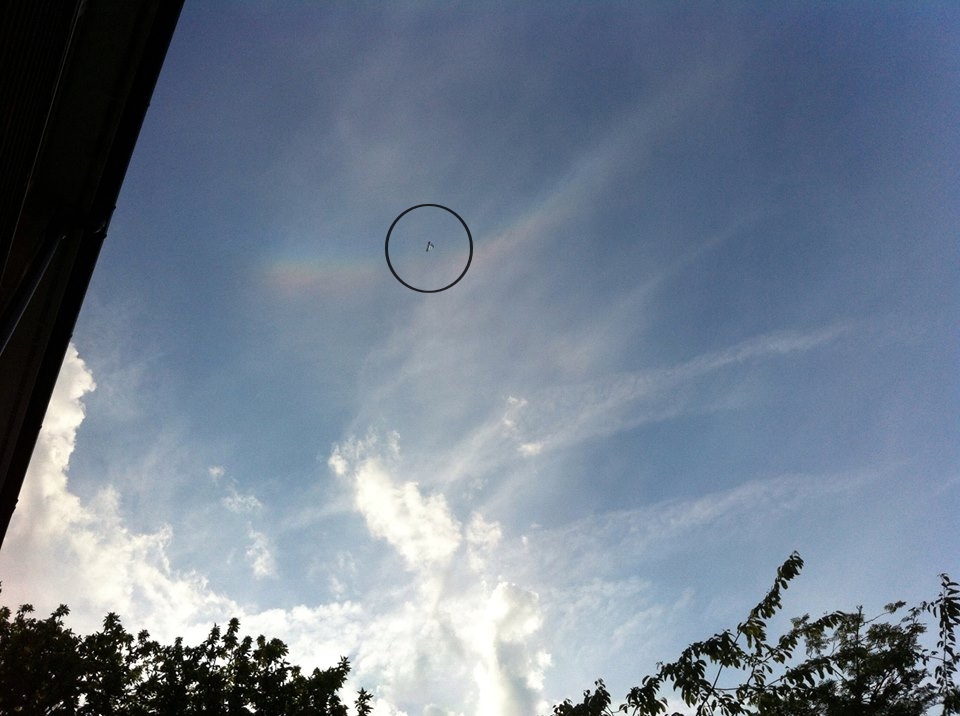 UFO Captured Over Farnborough, Hants, UK - June 1, 2014
(Please click image to enlarge)
Brief comment from witness: "UFO outside this morning?
Maybe? Although they do fly some strange stuff into Farnborough which passes over here.
Richard" end:
This image was posted on Facebook June 2014: We discovered it in May 16 2016 and immediately reposted it on the BEAMS site to facilitate further study by future investigators.
We are unable to establish any contact with witness for additional details concerning possible object movement, circumstances etc.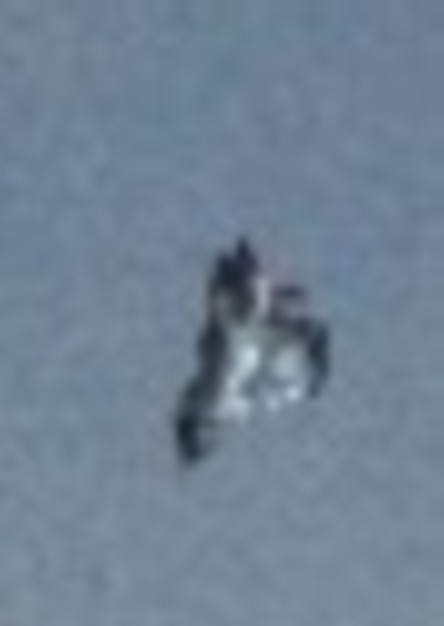 Maximum enlargement of object detail with slight gamma increase