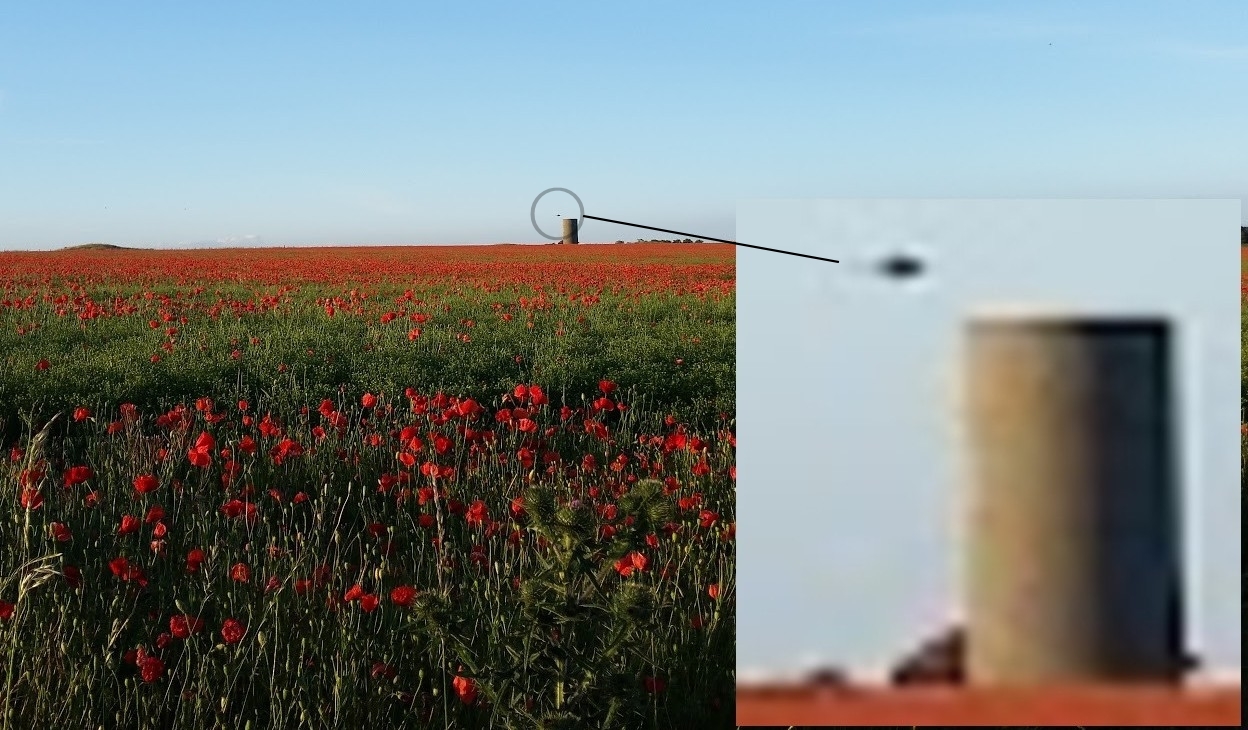 Main image:
Possible unidentified accidentally captured hovering near to Stonehenge: Please click for unmarked original
02-07-17: Unusual Hovering Object Photographed Over Stonehenge Field, UK

Witness report:

Name

**** *******

Email

***********@gmail.com

City

Camborne

Date

02/07/17 20:32

Location

Stonehenge

Message

On our way back from Kent to Cornwall last night we stopped for a break 
by a beautiful poppy field at Stonehenge.

I took a series of 7 photos in less than 2 minutes and then we drove on 
our way. As soon as I looked at the photos I spotted an object in the first 
photo and on closer inspection spotted two on all the photos.
Comment from BEAMS investigator Stephen Gamble:
One of the observations I can make about photographing unidentified flying objects is that there is often an ambiguity as to where they are in relation to distance.
Comment from Ken Parsons, BEAMS chairman:
I would estimate that there is about a 30% chance that this may be some kind of bug... yet the 'object' appears to be a long way into the background, but as already mentioned, when it come to UFOs, appearances can sometimes be deceptive.