06-05-2017:
Disc UFO Captured Over Docked Cruise Ship (Southampton UK to Zeebrugge Belgium)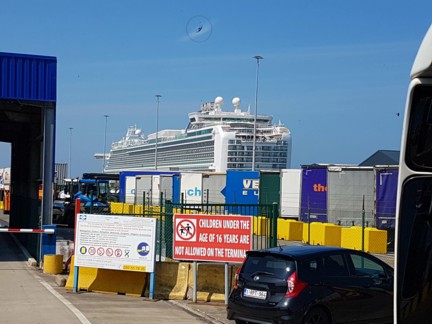 Case photo (marked here - please click for original size - unmarked)
Witness statement:
"I was on a cruise from Southampton (UK) to Zeebrugge (Belgium). On the Saturday 6th May 2017 at 13.45 I took a picture of the cruise ship from inside the coach (through the window). At the time I did not notice anything in the sky.
When we got back on the ship I was going through the pictures and saw the object.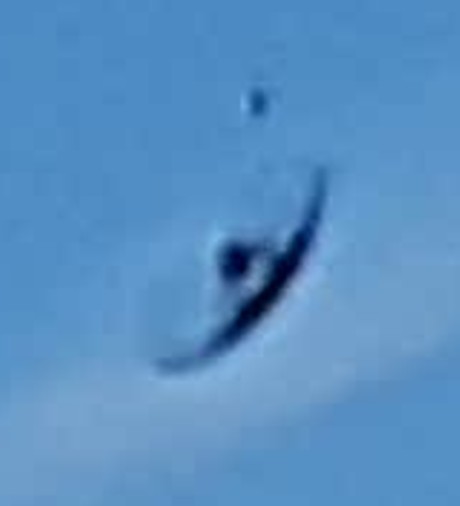 Note the 60 degree angle of tilt, which is standard for these objects
The picture was taken on a Samsung S7 Edge on the maximum resolution 12M."