02/07/17:
Very Unusual Egg Shape "Craft" Photographed Over London, UK
[Please scroll completely down this page for much, much more]

Below are

actual photographs

from this case.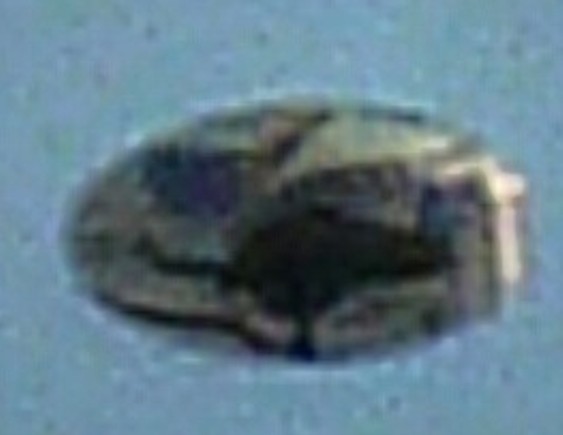 Shot 1: Cropped enlargement
Witness statement: "It was a hot summers day and I was sitting in the garden, outside my building, when I noticed something shiny in the sky.

I knew it was not type of airplane, because, I live under the flight path to two airport, Gatwick to the South and Heathrow heading to the North.
I always take my camera and binoculars outside day or night.
I took out my camera (old TZ8) and zoomed in and started taking pics: I managed to get about 5/6 pics, and when I looked at them I was so so shocked at what I was looking at that I decided I was not staying outside anymore!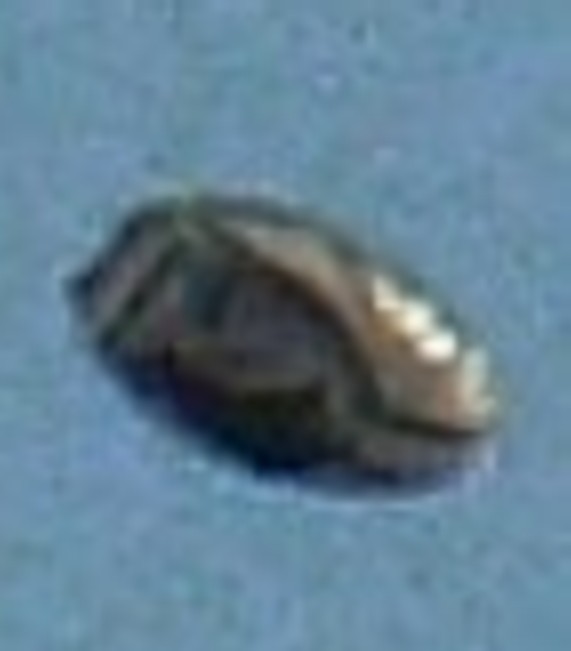 Shot 2: Cropped enlargement

I had/have a Instagram page (it's not in my real name), and later that evening I uploaded the pictures and told my followers, that I saw a UFO that evening.
The UFO disappeared into the clouds and that was the last I saw of that one.
The next day, I went back into my garden to do some reading, when I noticed something red in the sky; I took my camera out of my bag and started taking pics; I only managed to get one pic of that particular UFO, because it was moving so fast.
After seeing this UFO, I packed up and went inside, because I was getting scared.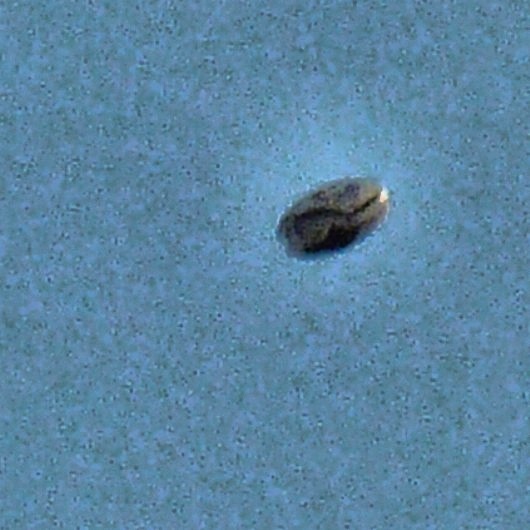 Shot 3: Untouched, as-is
Since then it's been hell.
I now have UFOs coming over me and my building, nearly every time I go outside to stargaze.


I have pics and videos to prove what I'm saying is true, I also have witnesses who have seen UFO come and stop over me." End statement.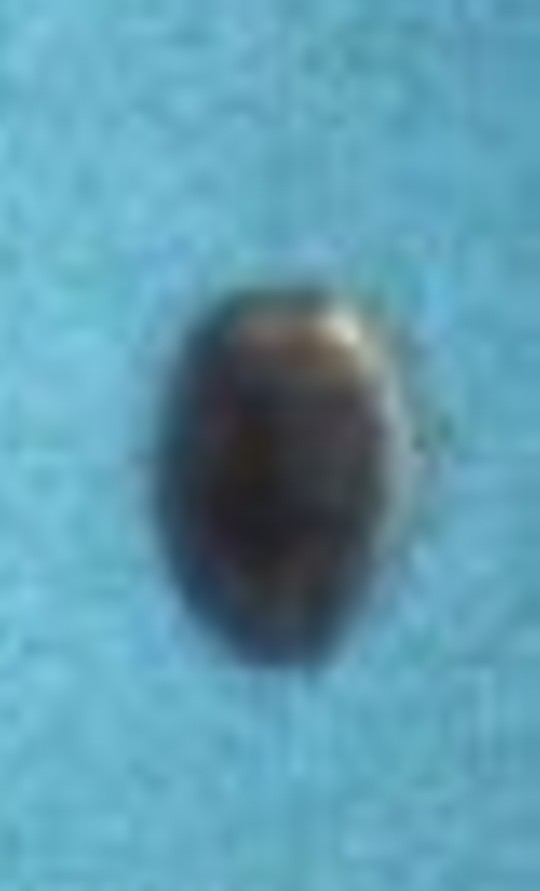 Shot 4: Cropped enlargment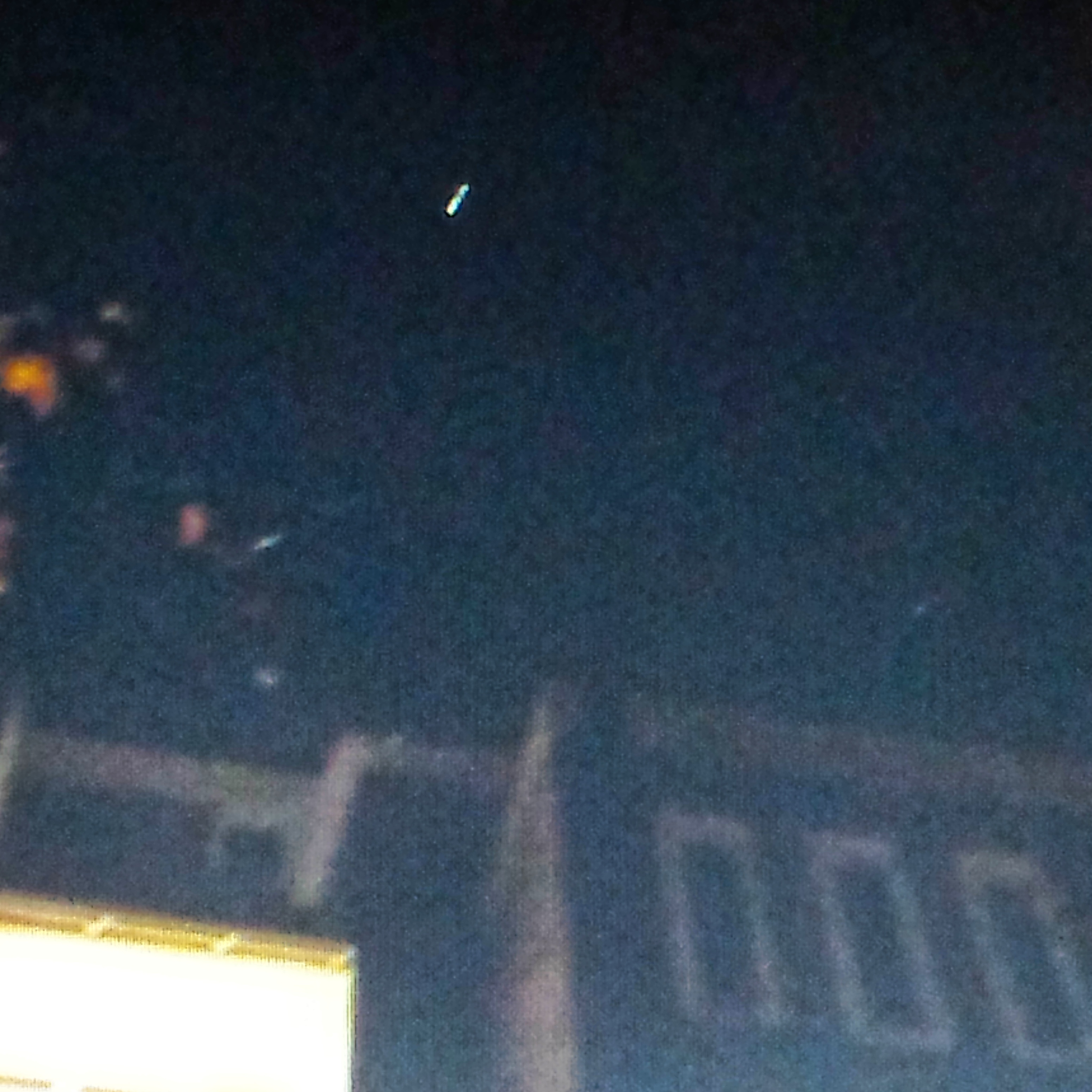 Shot 5: Untouched as-is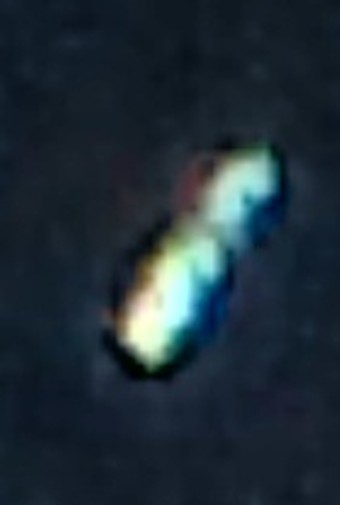 Shot 4: Cropped/enlarged detail


Proof sheet of images - click


MUFON Share 84974