This report was submitted to BEAMS at 01:27 PM UTC - 22 May 2017
21-05-17 - Strange Cross-Like Object Over Falkirk, Scotland, UK

Please scroll down page for images


Name

******* ******

Email

***************@gmail.com

City

Falkirk

Date

21.05.17  22.05

Location

Falkirk 'Kelpies', Scotland, UK 

Message

I was taking pictures of the 'Kelpies' lighting up: These are 30-metre-high 
horse-head sculptures, standing next to a new extension to the Forth and 
Clyde Canal. 

I took these 2 photos outdoors with my Sony compact camera and hadn't 
noticed anything unusual in the sky 

at the time,

 (although it must be said, 
that I was concentrating rather intently on keeping my hand steady and 
trying to get the picture central), but today I showed my daughter the pics 
and she pointed out a curious shape in one of them.

We could not make out what this anomaly was on the first shot, so I took 
the camera to Asda and got the gentleman there to blow the image up and 
print it out. 



I captured picture 2 just seconds after the first, and there is nothing 


unusual on it.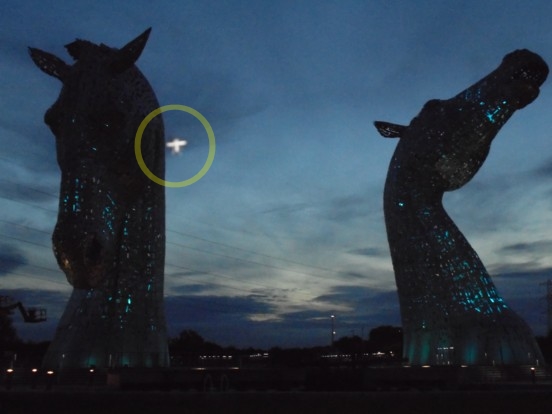 Case image 1 - Object/Phenomena marked (Please click to go through to original unmarked, full size photo)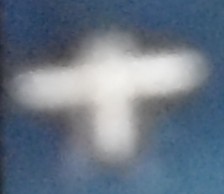 Super zoom of the mystery aerial object

BEAMS opinion: The 'cross' isn't a reflection - and we have never seen any atmospheric/sunlight/optical phenomenon or lens flare such as this before; it is also safe to say that drones and planes can be eliminated as the culprit, due to scale.
However, it cannot be ruled out that accidental camera movement/shake may have caused slight elongation of the mystery shape to occur.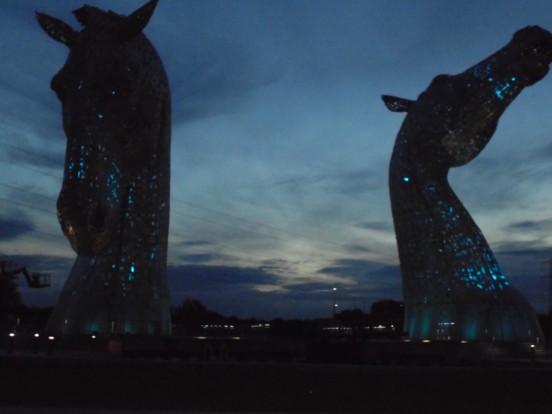 Case image 2: Taken shortly after 1st - no UFO is visible (Please click to examine original, full size photo)