This report was submitted to BEAM at 08:24 PM UTC - 26 July 2017
22-07-17:
Ball of Red Fire Object Flying Vertically Up at High Speed, Aylesbury, Bucks, UK
Name

***** *******

Email

********@sky.com

City

Aylesbury

Date

22.07.17. 10.05pm

Location

South Aylesbury, Bucks

Message

From my study window I saw this ball of red fire coming slowly towards 
Aylesbury when I got my camera and went out front of the house. 

My camera was on auto and had a slight delayed shutter speed, the 
result is in the picture. 

When I looked up I saw this red ball shooting up vertically and within a 
couple of seconds reducing to a red dot and disappearing into the sky.  

Does anyone have any idea what this might have been???

Image is directly below this report.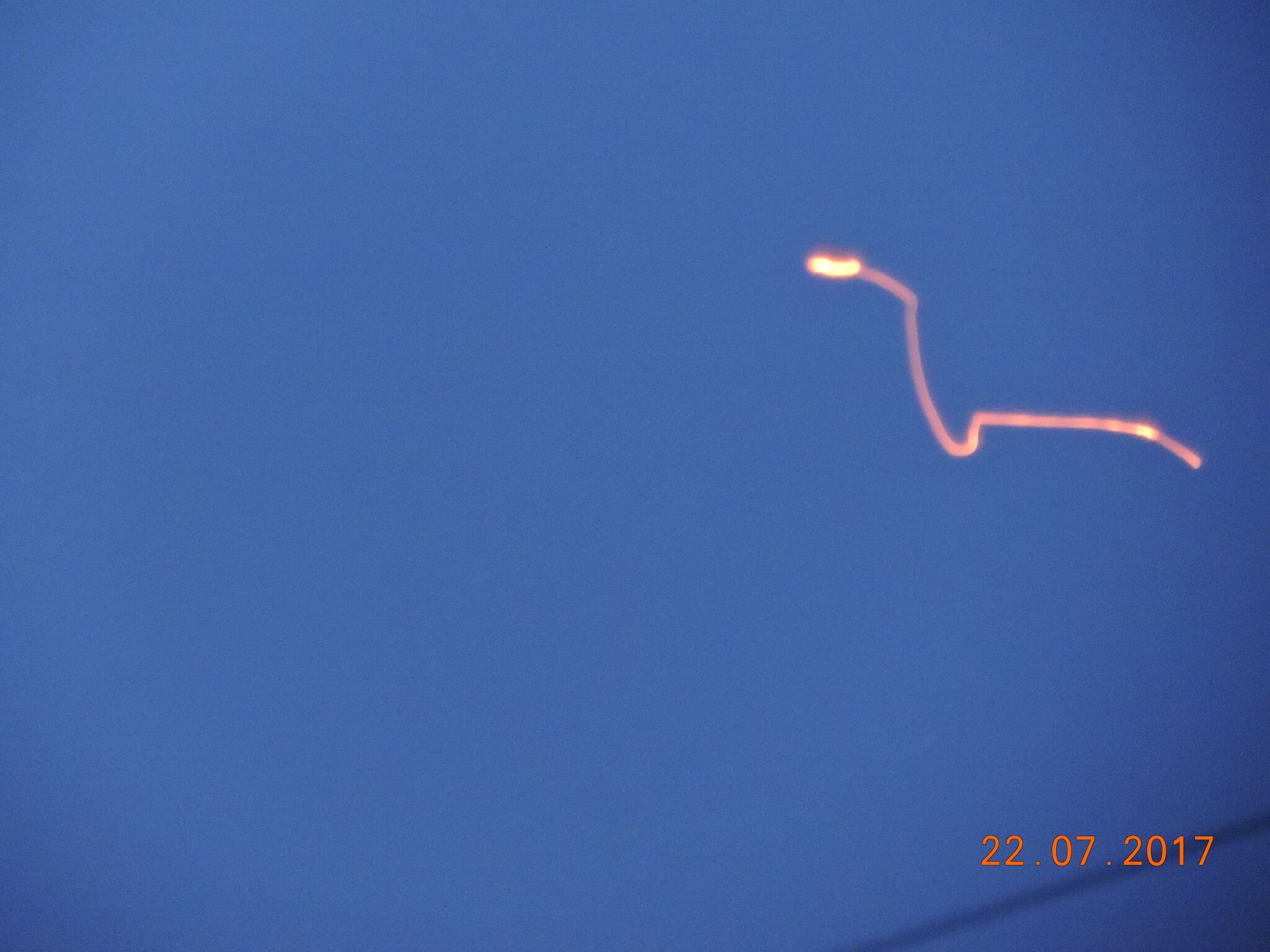 Image supplied with this report