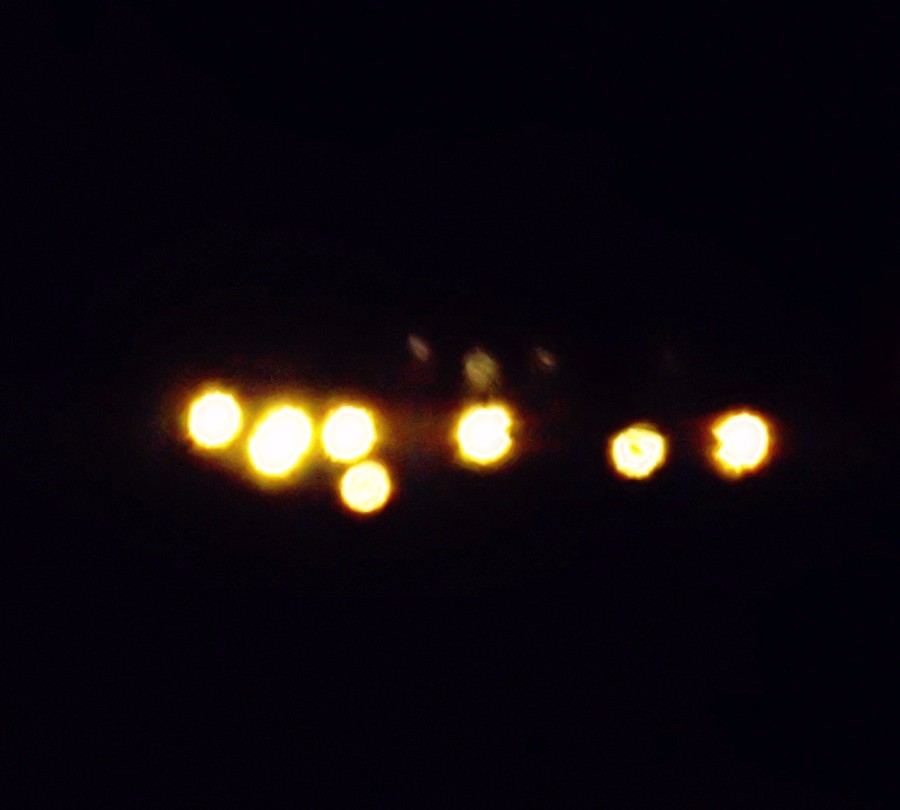 Above: One of the original case photographs, (best shot) which has been centered/blown-up...revealing the huge aerial object that was seen and captured on camera by this witness: Please click to further enlarge.
29-01-2017:
Huge Object/Craft?
Captured by Skywatcher at 3:44 AM Near Torquay, Teignbridge District, UK
Witness statement:
It was the early hours of the morning and it was pitch black. I was outside sky watching and it was so cold and quiet. I quietly set up my equipment and just sat there waiting for something out of the ordinary to happen. Half an hour went by without seeing anything... Then all of a sudden I noticed some moving lights way off in the distance that were high up in the sky. The lights were blinking on and off and I quickly took some photographs and managed to capture these mysterious lights blinking.
The lights then stopped blinking and they all came on simultaneously and were very bright in intensity. I was very excited at this point and I quickly began to zoom in on the lights to get a better look and try to figure out what the lights could be.
Once I had zoomed in I could clearly see that the lights were in fact on a structured craft which was hovering over the town below."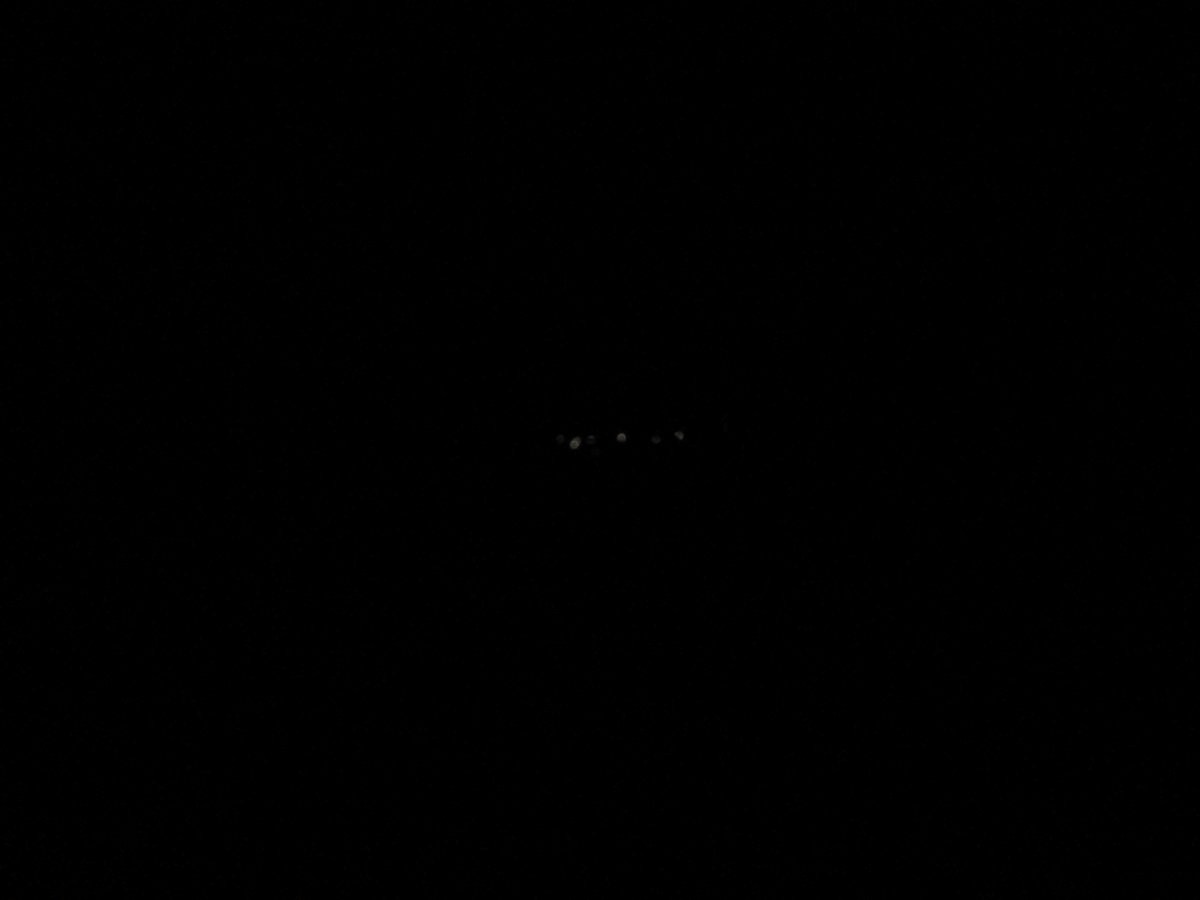 Animated GiIF of the images taken by this witness - shown in correct order