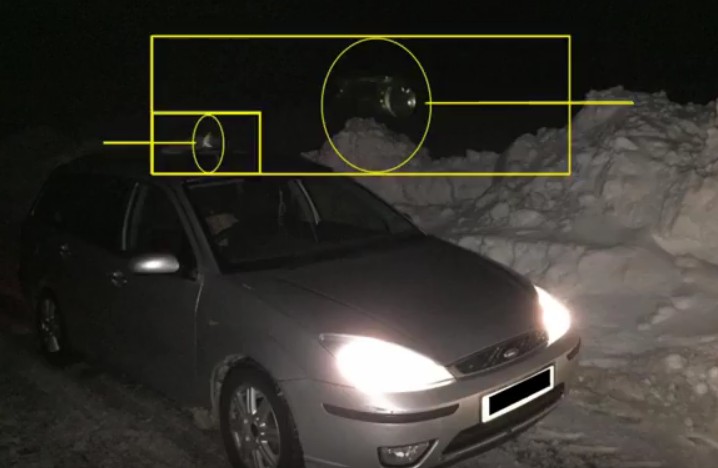 Accidental capture of unknown object/objects Feb 15, 2015, Yorkshire Moors, UK:
Please click to enlarge: Note how, even though no colour filter was applied at this stage - the object/objects seem to have a light green tinge.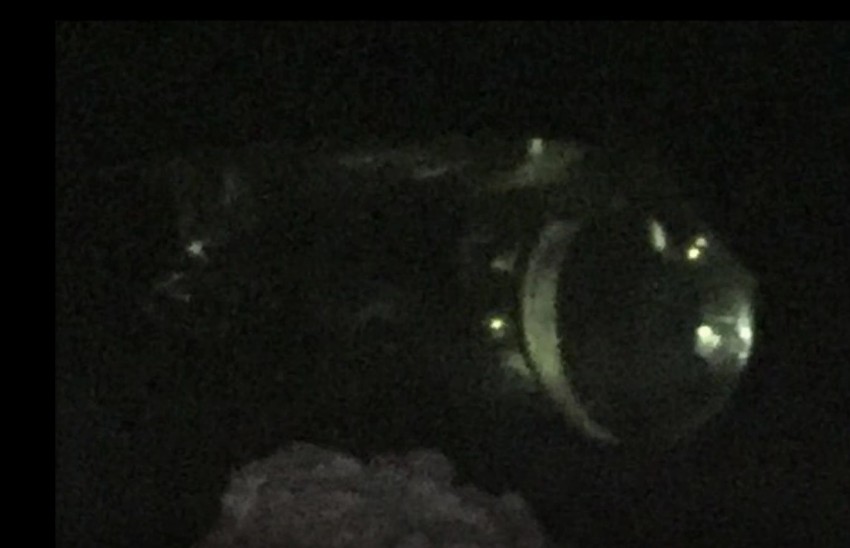 Super enlarged detail - click to enlarge
UFO/UFOs accidentally captured on a an I-Phone 6, next to the Rosedale Abbey (turn off on Blakey Ridge, just north of the Lion Inn, North East UK), Sunday 15th February, 2015 at 00:25:05.
The witness got out of his car and took some random pictures of the area, and when he got back inside to look through his shots, he noticed this strange object in the background of one of them!
In our opinion, this puzzling image is absolutely genuine.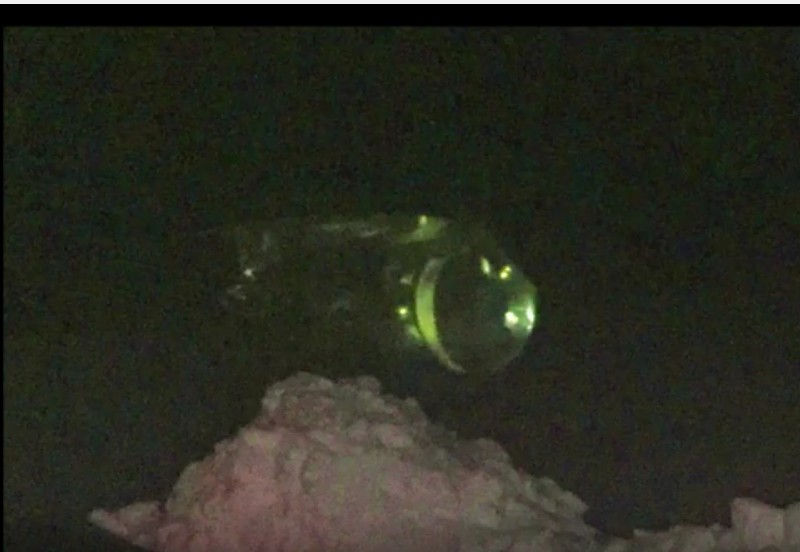 Here with colour filter applied - click to enlarge