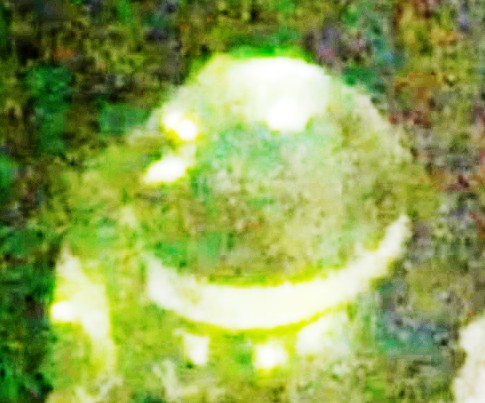 Original image, cropped, rotated and with colour filter applied
Accidental capture of unknown object/objects Feb 15, 2015, Yorkshire Moors, UK

Camera used: iPhone 6.
Location of capture: Next to the Rosedale Abbey (turn off on Blakey Ridge, just north of the Lion Inn, North East UK).
Date: Sunday 15th February, 2015 at 00:25:05.
The witness got out of his car and took some random pictures of the area, and when he got back inside to look through his shots, he noticed this strange object in the background of one of them!
The original image was so dark and poor that we decided to pass it through a colour filter, rotate it to make some sense, and above is the result!