22-12-2010: UFO Phenomena Over Catrine, East Ayrshire, Scotland, UK

Time: 22.00
Location: Above Catrine, Scotland
Height: Approx 4000ft
Message: I went into the kitchen to get my pain killers, as I had only returned home the day before after a hip replacement operation; and while sipping water I noticed a light in the sky that changed colour.
I went to get my binoculars thinking it might be an aircraft or a star, but what I could see set my heart rate racing: I saw a saucer shaped object with all different colours around it.
I then went and got my camera and still being shaky took some photographs; this is the best shot.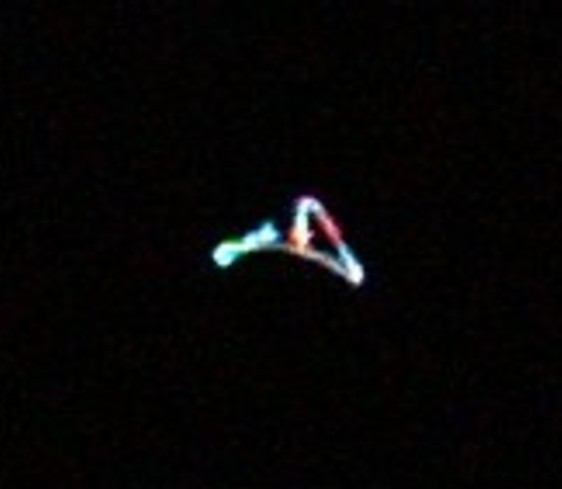 Looking at another of your videos on the BEAMS site, I can say this is the same type that I photographed here; it is just as I had seen through the camera's view finder with all the colours, it was an amazing sight!
As I mentioned, unfortunately I had just returned from hospital after a hip replacement and was on one leg trying to get the photograph, so I am just sorry not to have captured a better picture.