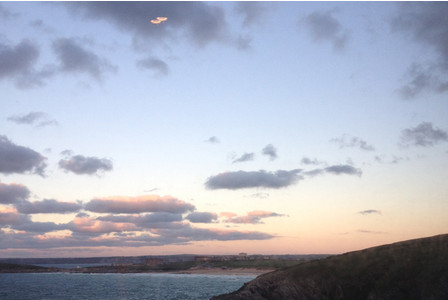 Above: original case image

Clear UFO Photos Taken Over Newquay, Cornwall, UK - October 14, 2013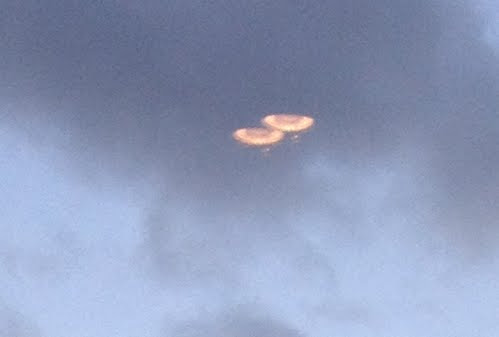 Objects enlarged
A UFO sighting has been made over Newquay, UK.
Holidaymaker Guy Lucas took this picture while staying at the resort on Monday October 14, 2013
Mr Lucas said: "We have just spent a couple of nights in Newquay where we stayed in the Lewinninck Lodge. " I have just been looking through some photos I took and have spotted some UFO type image above Fistral beach.
The two pictures above have had the color enhanced to provide more contrast, the photos shown are the original images.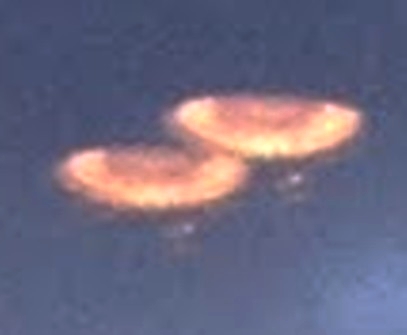 Above image: Objects detail super-enlarged and darkened slightly:
It appears that these are real structured objects, rather than mere 'reflections', as some have tried to claim.
Thanks to: Educating Humanity