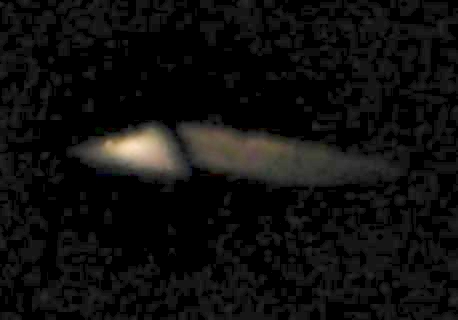 Above: Actual case photo

UFO Spotted above Boundary Way, Garston, Watford, UK - 23/10/13

A Garston mother was left perplexed after spotting a bright UFO hovering over the town in the early hours of the morning.
Clare Norton made the discovery after being woken up by her hungry young baby at around 5.20am on Wednesday.
While waiting for a bottle to cool she decided to go into the back garden of Boundary Way house to have a cigarette and she spotted the stationary orb in the sky.
The mum-of-three said: "I was in the back garden having a quick cigarette and it looked like it was above Francis Combe School, but further away.
"I thought it was just a plane at first but it just stayed there and kept glowing for around 10 to 15 minutes. It was right in front of me and I thought 'what the hell is that?', it stayed right in front of me - I couldn't believe it."
Ms Norton then went and got her camera to capture the mysterious object, which had a bright light in front of it.
She added: "I was shocked as I don't believe in things like that but I have changed my mind as I have seen it.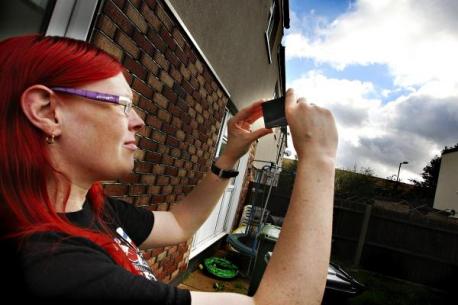 Ms Norton watched the object for around 10 to 15 minutes.
"I don't think I am crazy, I know what I saw."
Afterwards she tended to her baby and said the light had disappeared when she looked again around 20 minutes after first seeing it.