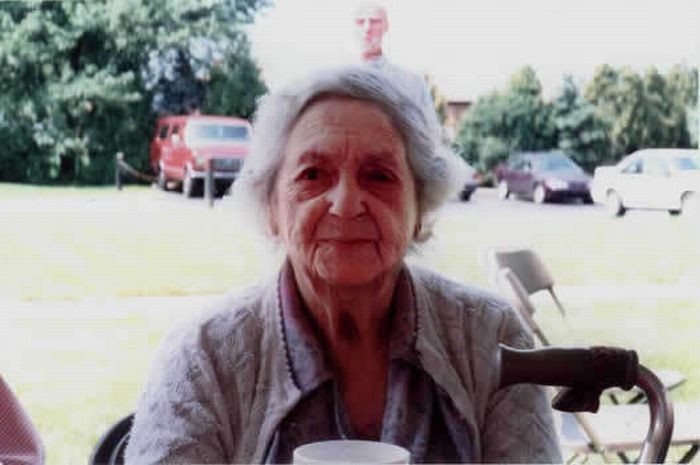 Above: Original case image
This photo was received from Denise Russell. August 17, 1997.
Witness statement: "The lady in the color photo is my granny," she says.
"She lived on her own until age 94, when her mind started to weaken and had to be moved to an assisted living home for her own safety.
At the end of the first week, there was a picnic for the residents and their families. My mother and sister attended.
My sister took two pictures that day, and this is one of them.
It was taken on Sunday, 8/17/97, and we think the man behind her is my grandpa who passed away on Sunday, 8/14/84.
We did not notice the man in the picture until Christmas Day, 2000 (granny had since passed away), while browsing through some loose family photos at my parents' house.
My sister thought it was such a nice picture of granny that she even made a copy for mom, but still, nobody noticed the man behind her for over three years!
When I arrived at my parents' house that Christmas day, my sister handed me the picture and said, "Who do you think this man behind granny looks like?"
It took a few seconds for it to sink in.
I was absolutely speechless.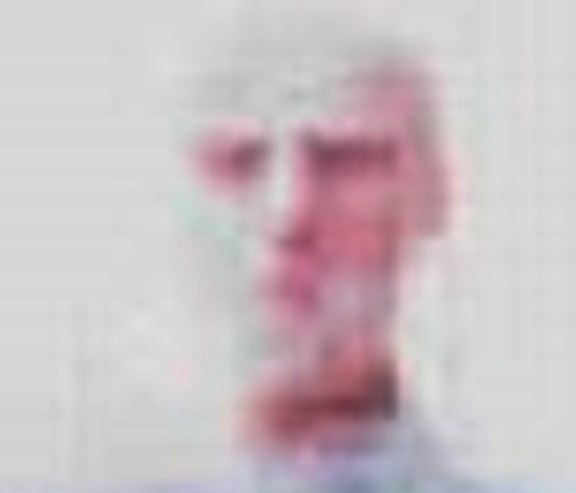 Above: Cropped enlargement of mystery figure detail