UFO Photographed and Crop Circle Appearance, Charlton Park, Wiltshire, UK July 2014
A woman says she has been left 'freaked right out' after she saw a strange light in the sky – then heard that not only had a friend seen it too, and photographed it, but that a mysterious crop circle had been discovered the following morning.
Jo Webb said she and her friend Lisa Willcox were returning home to Malmesbury from an evening trip to Cirencester on the first Monday night of July, when she saw a strange light in the sky.
"I was driving and I spotted a bright orange light in the sky to the right at an angle of about 45 degrees," she said. "We were driving down the A429 just approaching the Charlton Park Estate and it was away to the south west.
"It looked like something exploding in the sky, really bright and fiery. I was looking at it as best I could, while driving. It wasn't moving and it was there for a while. I looked at the road, looked back and it just vanished completely," she added.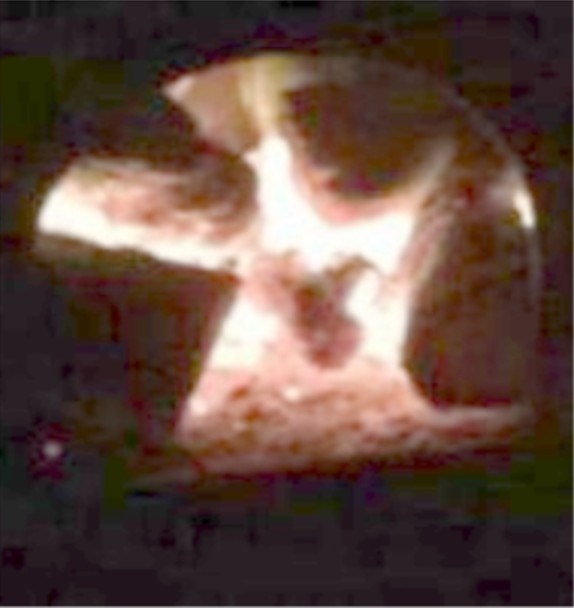 Is this a UFO? pictured over Charlton Park earlier this month - on the night a crop circle was formed nearby. Gamma correction and enlargement by BEAMS.

"It was really weird, and we just didn't know what it was. But then the weirdest thing happened. A week later I discovered that the morning after we saw that light, a crop circle was discovered in the fields nearby," she said.
That crop circle has been assessed by crop circle devotees and was discovered in a field to the east of where Jo was when she saw the light. It is located just off Tetbury Lane, the country road that borders the northern side of the Charlton Park Estate. The crop circle is one of very few to have been discovered north of the M4 in north Wiltshire – the vast majority of crop formations happen in the Vale of Pewsey and south Wiltshire.
"I found a Youtube video of the crop circle and posted it on Facebook, and said I had seen a light in the sky that night, and to my amazement, a friend of mine had not only seen the same light that night, but also took a photograph of it," she said.
"I don't know what it was, I couldn't think what it could've been. It wasn't a plane or a helicopter, some people have said it could've been a flare, but it didn't look like one and the picture my friend posted show a defined shape to it. After seeing the crop circle and the photo, I am freaked right out," she added. Courtesy of Western Daily Express