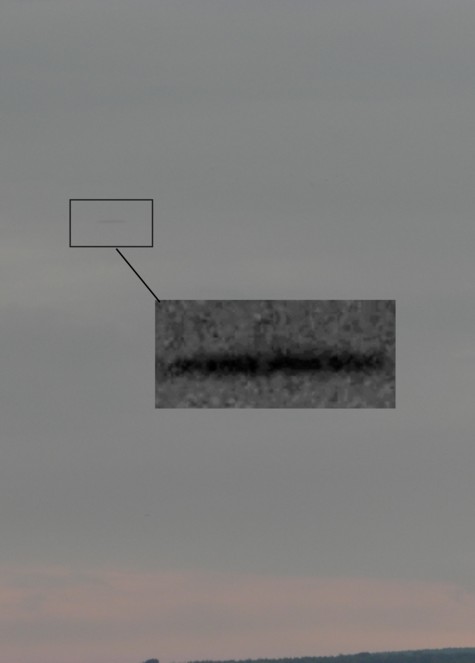 June 8, 2016, Lyminster, West Sussex, UK
While on holiday at Lyminster, West Sussex, I decided to take some random photos of the surrounding countryside and the sky, and on one shot I captured this rod-like object, which is definitely not a bird or a bug as I have studied this under intense magnification and the object is gun barrel straight.
I saw nothing unusual at the time of taking this image.
Original, untouched picture below; above with object highlighted, darkened and magnified as an insert.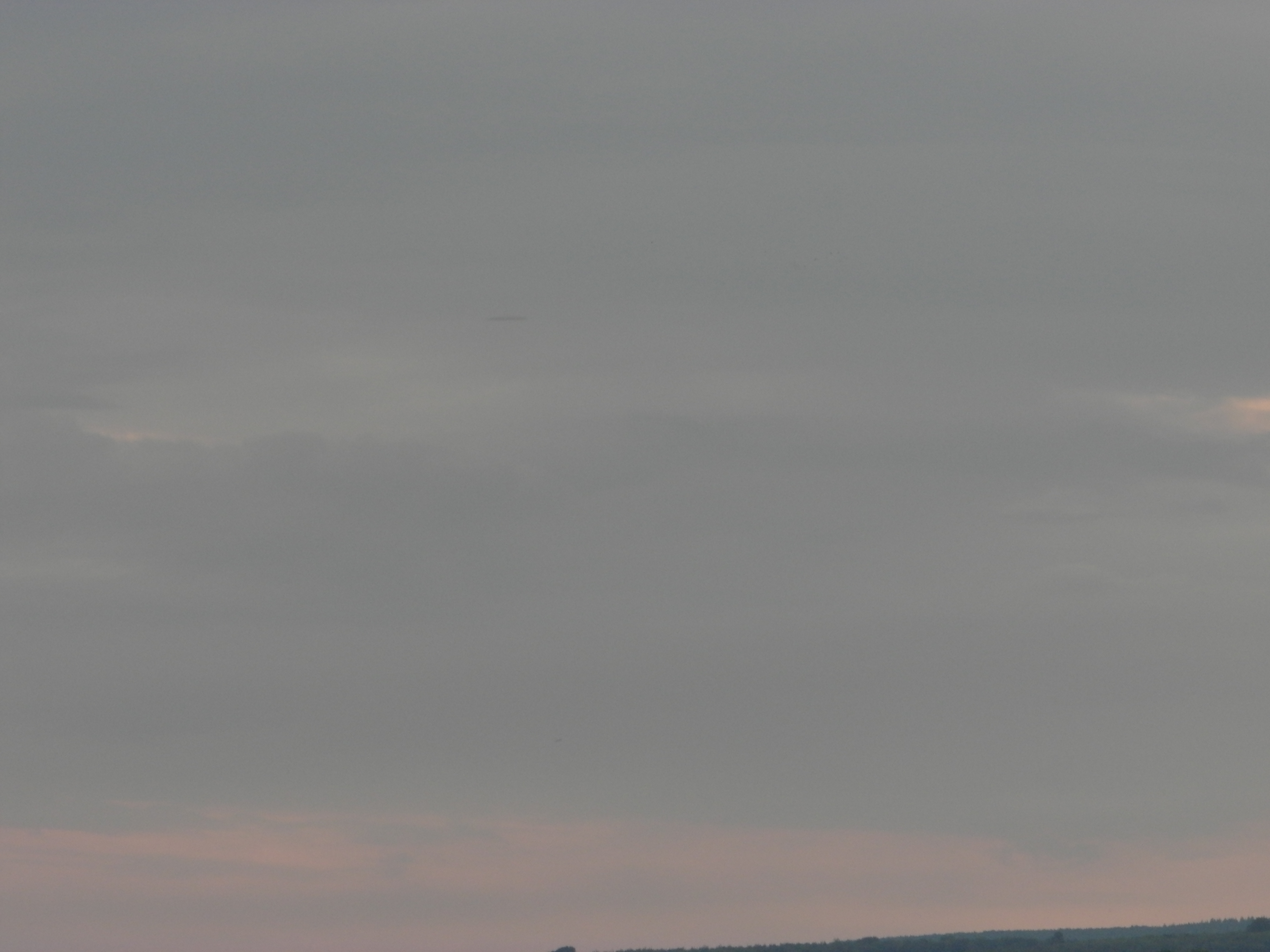 Please click to enlarge