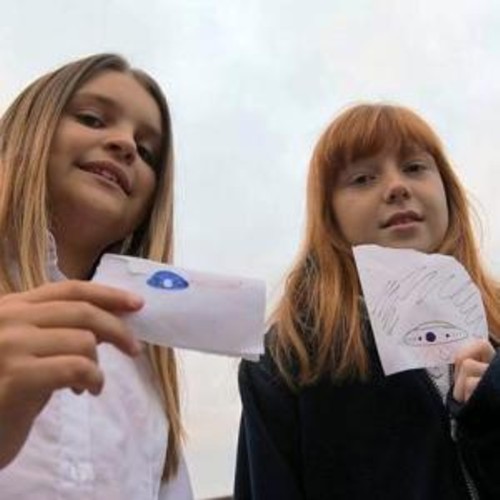 November 08, 2012: UFO Hovers Over Stevenage – 2 Witnesses
A UFO was spotted by two young friends who drew the same spinning disc with flashing lights when questioned by an incredulous mum.
The strange object was seen by 10-year-olds Hermione Chamberlain and Courtney Holt last Thursday as they made their way back from the park along Skegness Road in Stevenage at around 5pm.
Hermione said: "We weren't scared. We were a bit shocked. We thought it was a UFO. It was moving a little bit and it was high up in the sky. We watched it for about a minute and then we went inside."
Back at Courtney's home on Skegness Road, her mum asked the excited pair of Woolenwick Junior School pupils to go into separate rooms and draw what they had seen.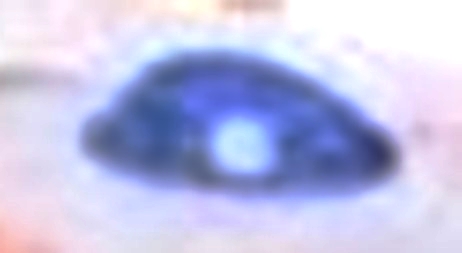 "What they drew was identical," Hermione's mum Anna said.

"They described a white light around it and green and red flashing lights.

They are not doing it as a topic at school, so something is going on."