October 02, 2014 - Another Warminster 'Thing'? - Warminster, Wilts, UK
Witness statement: I took a few photo's of this thing in the sky from the bottom of Cley Hill (Warminster, Wiltshire) last Thursday evening.
I'm really not too sure what it was, so I thought you might be the best person/people to enlighten me..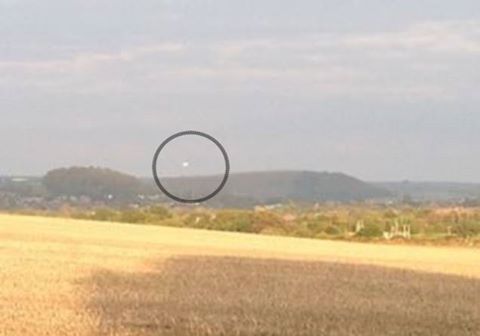 After watching it for a few minutes I decided that it was just a balloon as it was more or less entirely stationary; but after we stopped paying attention for 30 seconds we looked back over and it had completely disappeared - which left me bamboozled.
Any ideas?
It was around half six last Thursday; anyone see the same thing?

Additionally you can report any Wiltshire/Somerset UFO sighting here via pm or to willsy71@googlemail.com with your contact details and will call you back within 24 hours.

Thanks