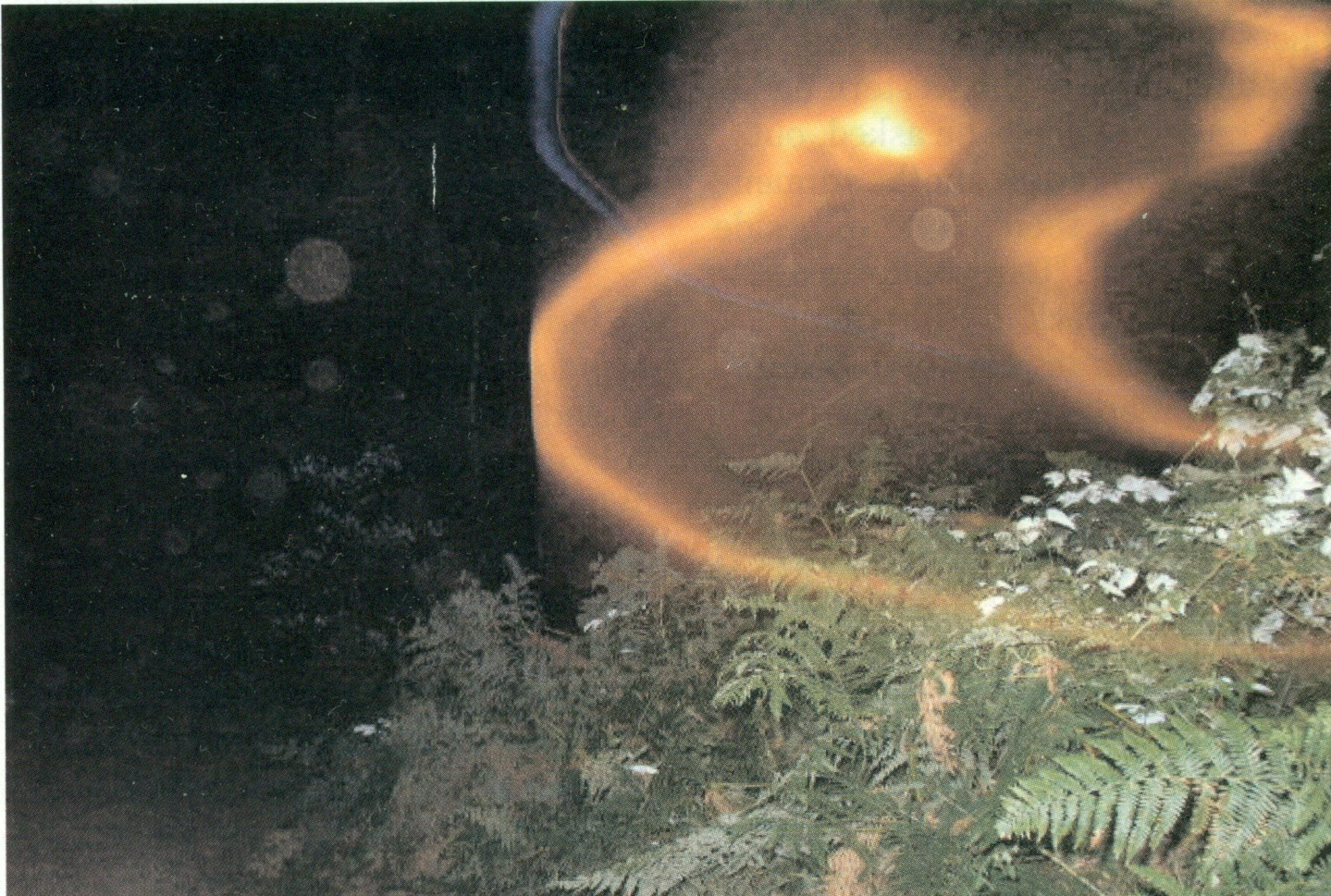 1. Above photo: ©John Hanson

Rendlesham Forest Lightforms (date unknown) - Suffolk, UK
Please click to enlarge: Note how one of the unidentified lights seems to come from above the security fence of the old Bentwaters Air Force station.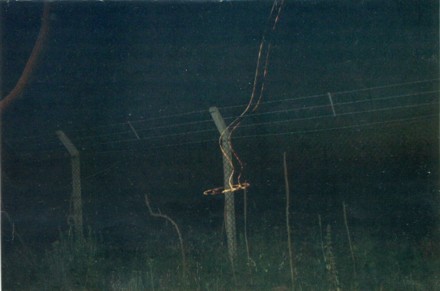 2. Above photo: ©John Hanson

Unusual features have appeared in photographs taken in Rendlesham Forest, close to RAF Bentwaters base, (which is now inactive as a military facility), including images captured by researcher Brenda Butler, retired Policeman John Hanson and his partner Dawn Holloway.


I recently came across this material in one of our old case folders;
I can't recall where it originated from
, but attached to the images was a note with the following text:


'John Hanson raised this [issue] with a friend of his, a professional photographer. The latter was skeptical, and advanced numerous explanations. Then, much to his surprise, the friend also captured photographic anomalies during a visit to the forest with his wife!'
On another occasion, Brenda Butler also captured this extraordinary, Devilish-looking Golden Entity in Rendlesham Forest.


3. Above photo: ©Brenda Butler

Detail cleaned and rotated slightly for ease of viewing
Original image below untouched.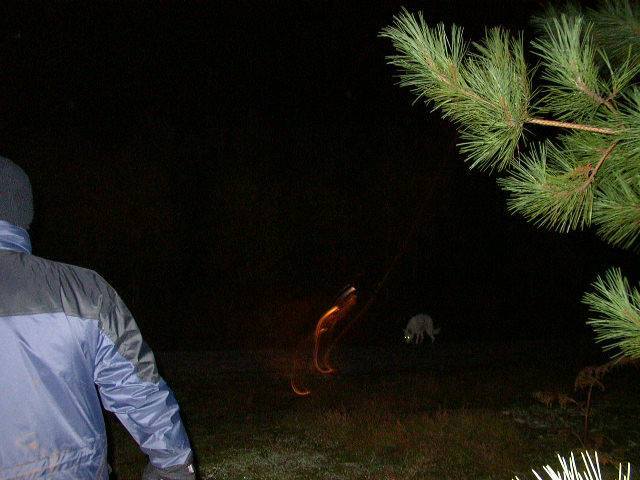 4. Above photo: ©Brenda Butler

"There are more things in heaven and earth Horatio, than are dreamt of in your philosophy." Shakespeare
Images 1 & 2 ©John Hanson
Images 3 & 4 ©Brenda Butler