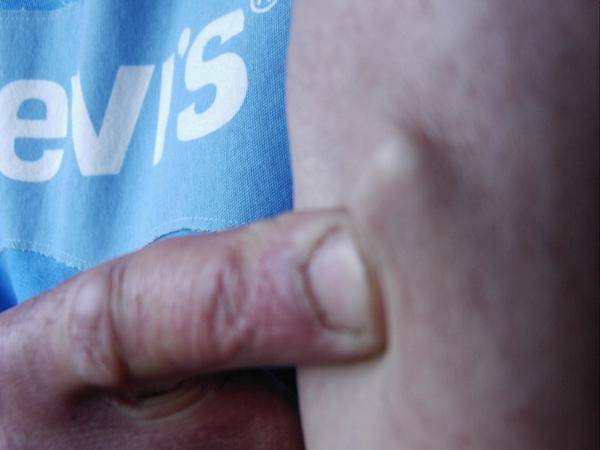 Steve Munday is married, and manages a shop in Rugby – but 40 years ago, he had a bizarre experience.
He claims he still has the alien implant in his arm as a memento of the day he was abducted while riding a bike to his friend's house in Northampton in 1974.
Steve says: 'The journey should have taken me 15 minutes, 20 minutes at the most. Yet, I seemed to blank out sometime during this trip.
'All I can remember is one minute I was riding along in bright sunshine, then I found myself a mile further down the road wrestling with a wobbling bike, going downhill.
'Time had obviously moved on, as it was now dark. When I got to my friend's home it was 2 hours after I first set off, so I 'lost' about 1 hour and 45 minutes of time.
'A few days later I found a small object underneath my skin. There was no sign of a scar or entry point, just a red mark. It's about 1 centimeter long by 3 or 4 millimeters wide and seems to be independent of my body.
'When it's active it upsets the scanners at supermarket check­outs. It will make the till ring ­up the wrong prices. It also affects other electrical gadgets if I go close to them.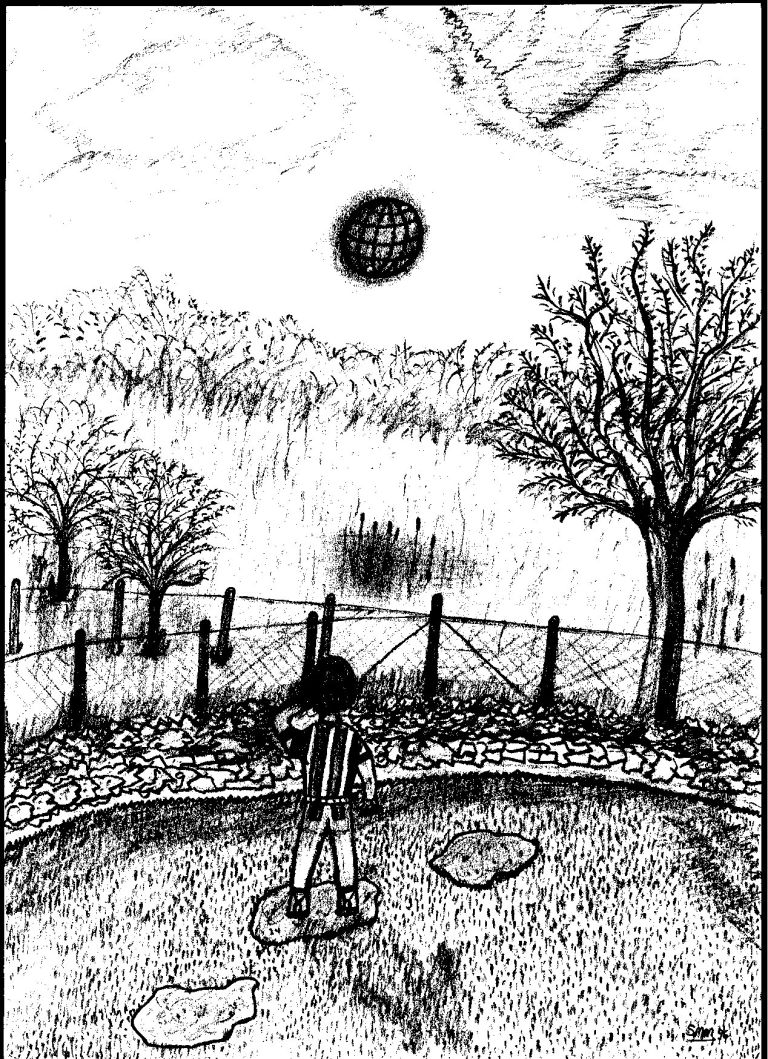 'I don't know what the object does. If it is genuinely alien, then perhaps they have tagged me so that they can monitor where I am and where I'm going.
'It might even be used as a means of contacting me when they need to.
'When I show it to people they can get very squeamish, although my brother says he would like to cut it out to get a really good look at it. I would also like to have it examined but I don't want it to be removed. We all live rather boring lives so this object separates me from other people, and makes me feel special.
'My two brothers have also had UFO contacts and paranormal experiences throughout their lives. We all share a rare blood type, so I wonder if through our DNA and genetics we are specially chosen by these forces.'
'To this day I am intrigued by what did go on during my missing 1 hour and 45 minutes that evening in 1974.'
Source: The Metro