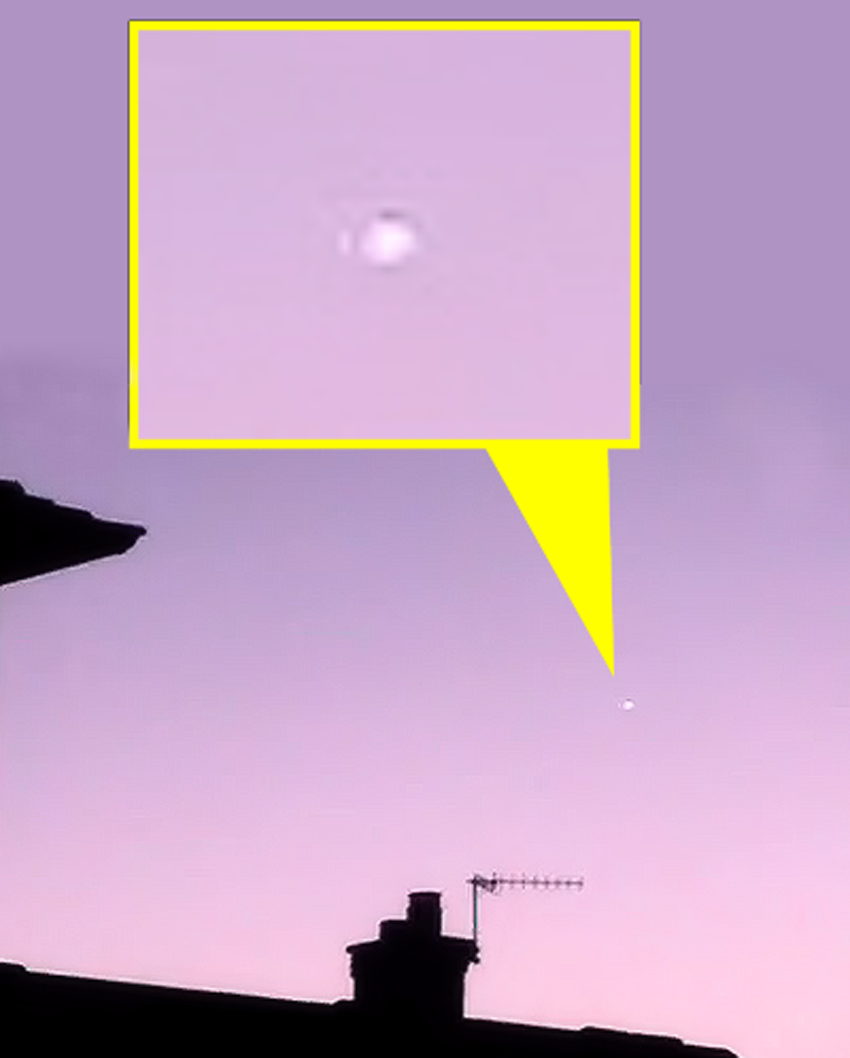 Above: marked screenshot from video:
This is all we have as unfortunately, as BEAMS was unable to obtain the original footage.


Zigzagging UFO Recorded Over Bradford, West Yorkshire, UK - February 7, 2015
A Bradford resident claims to have captured an unidentified flying object in the sky before it "went upwards and flew away".

The bright circular object was recorded in the sky on the 7 February by a man walking home from the shop.

The witness narrated in his video: "As I was just walking home from the shop something zigzagged about in the sky… unfortunately I was coming back from the shop and had to go in and get a camera.

"It's hard to explain to people.

It can't be a star because of the zigzagging it was doing. The only thing I can see in the sky is the aeroplane trail and a cloud, but there are no stars at all. . . .

Thanks to massufosightings.blogspot for sharing this story