UFO Light Phenomenon - 5th March, 2015, Aberystwyth, Wales, UK
This video is best watched on slowest speed setting and highest HD quality, to make out what appears to be the crafts turning in particular.
Witness statement: 'This happened on Thursday 5th March, about 8 o'clock, over a village near to Aberystwyth. I would be very grateful if you could take a look and let me know what you think these lights are. I have looked up drones etc but none really look likely, plus there are no navigation lights at all. I have attached some close ups from the video that I have cropped and enlarged in Microsoft Publisher, but I think movement and distance may be causing difficulty in clearly seeing shapes etc.
There was no noise from them at all and my partner said he was sure that he was looking at more than two. He said the night was cloudy, with no stars and also that the objects were moving and he was trying to keep the phone camera as steady as possible whilst following them with it.
He had seen them two nights before and had taken two photos. The camera lens is causing distortion too; it may be dirty etc.'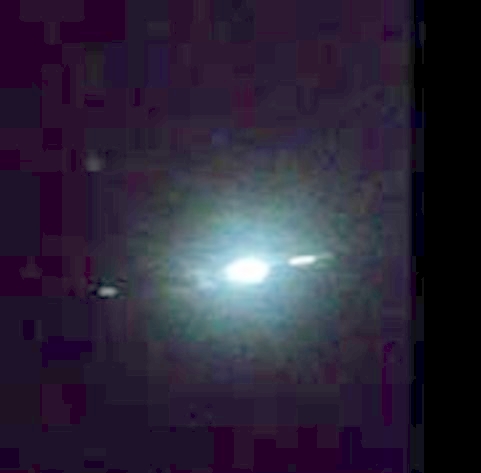 Light-blasted still frame 1 ('close up left light')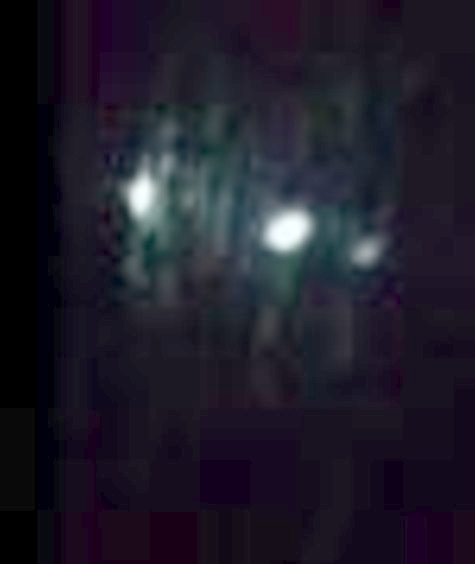 Light-blasted still frame 2 ('craft slowed and without bright object facing')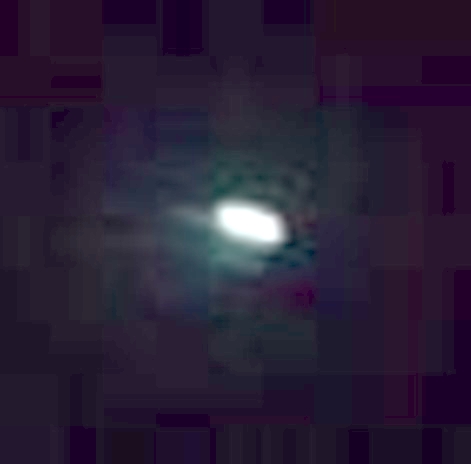 Light-blasted still frame 3 ('craft before light full on')
'My partner said he was looking inland from the hill where the house was; he said he was at the highest point for a long way around. By the way; you would never meet anybody as skeptical as him; but now even he's wondering!
There seems to be nothing much to create this phenomena over Llanbadarn Fawr, (where the house is situated), especially not when looking inland.
It is all very mysterious; as a teacher with a degree in Civil and Environmental Engineering, I am always looking for a scientific explanation, but I do also think that there is science out there that we have not yet fully uncovered!
I will now keep looking to see if other sightings in the area are reported.
Many thanks again for your help and for reporting this sighting on your site; you do a wonderful job and it is so important that there is a way to let these things be known.'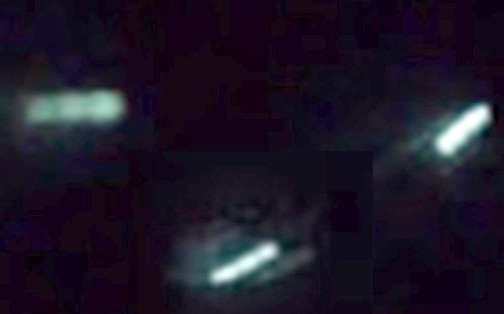 3 close ups of the lights