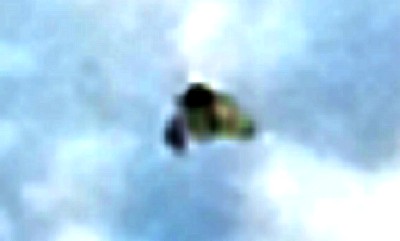 01-09-13: Daylight UFO Over Coventry, UK

Witness statement:

'Got another interesting picture today, (September 1, 2013) of a silver object with a definite 'craft' right behind it.
I also captured another picture of a craft, very high up, with a brilliant white exhaust.

The Police Helicopter is here so often, I reckon it's out chasing these objects when radar picks up returns with no transponder codes.
At times, these objects have been no higher than fifty feet above the rooftops!'

Thanks to ***** ******