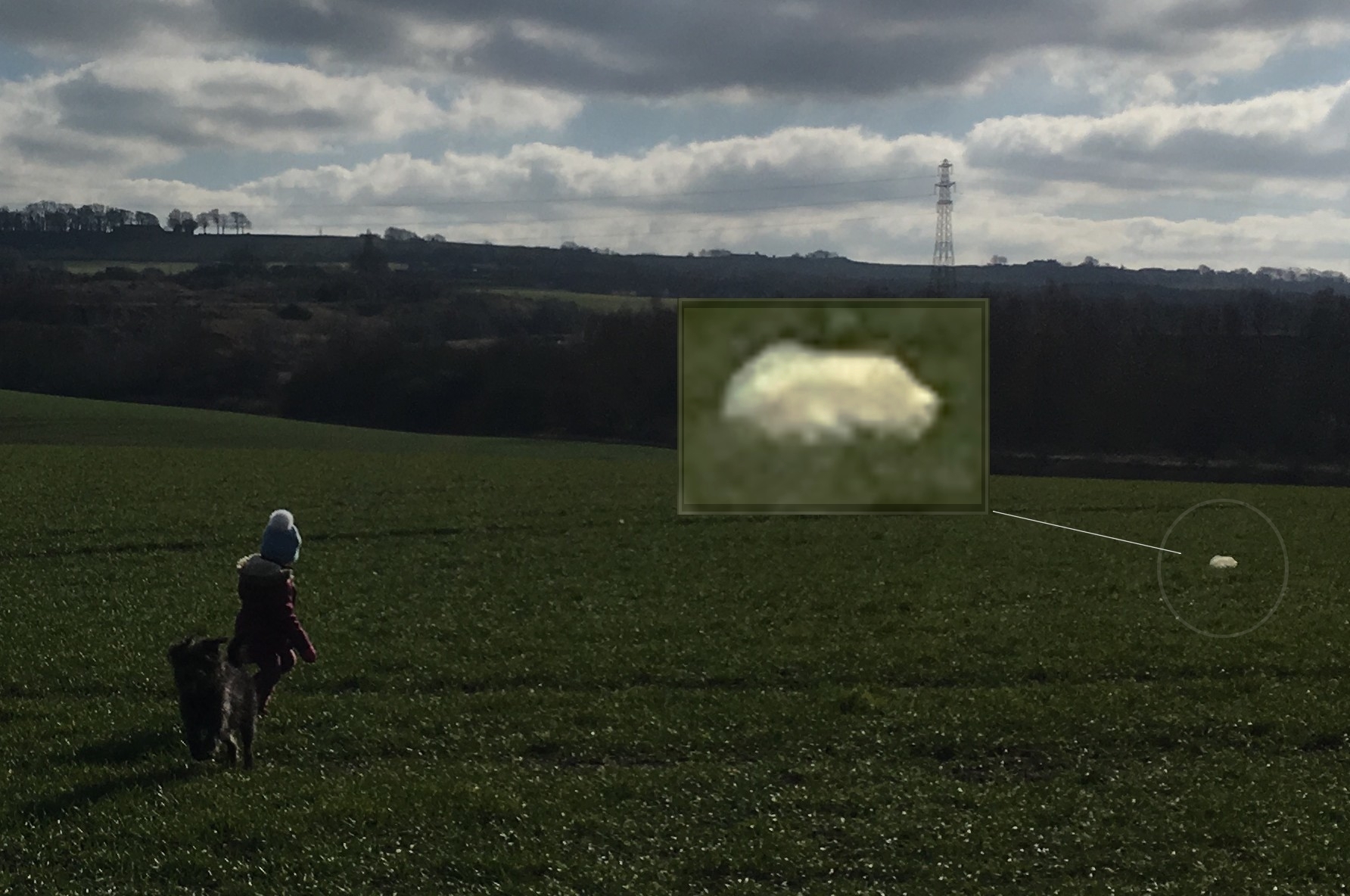 01-03-18: Possible Crypto Creature or UFO in Field Near Duckmanton N. E. Derbyshire, UK



The above image is a cropped detail from a photo taken in a field in Duckmanton
,
a village within the civil parish of Sutton-cum-Duckmanton, in North East Derbyshire, between Bolsover and Chesterfield, at the beginning of March 2018.


It is a perfectly innocent scene of a child walking out with her dog in a field; but just look at the strange floating or flying object to the right of picture, shown here marked and enlarged.

Make no mistake, although we have enlarged the detail for ease of viewing, what you are seeing here is something of a reasonable size; we know this because the whole scene was shot at quite a distance... see below.



Original before cropping (click)

Apparently, this anomaly was not seen at the time yet came out on camera.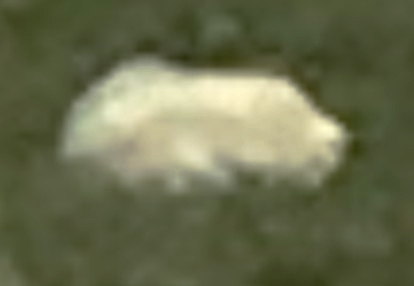 Above: Cropped enlarged detail: UFO or Cryp

to? (Are these 'legs' beneath?)



Here at BEAMS we have examined the image carefully and do not think that this shape is merely some piece of litter blowing in the breeze or anything like that; look closely, the appendages protruding out from below the object look a bit like legs.

To our eyes, this unidentified flying or floating object seems to be a well structured entity-like shape, something alive... a crypto-creature? this term can be defined as
a l
iving
thing that can
move
independently, but which is as yet undiscovered/uncatalogued/unknown to or by
mainstream science
.