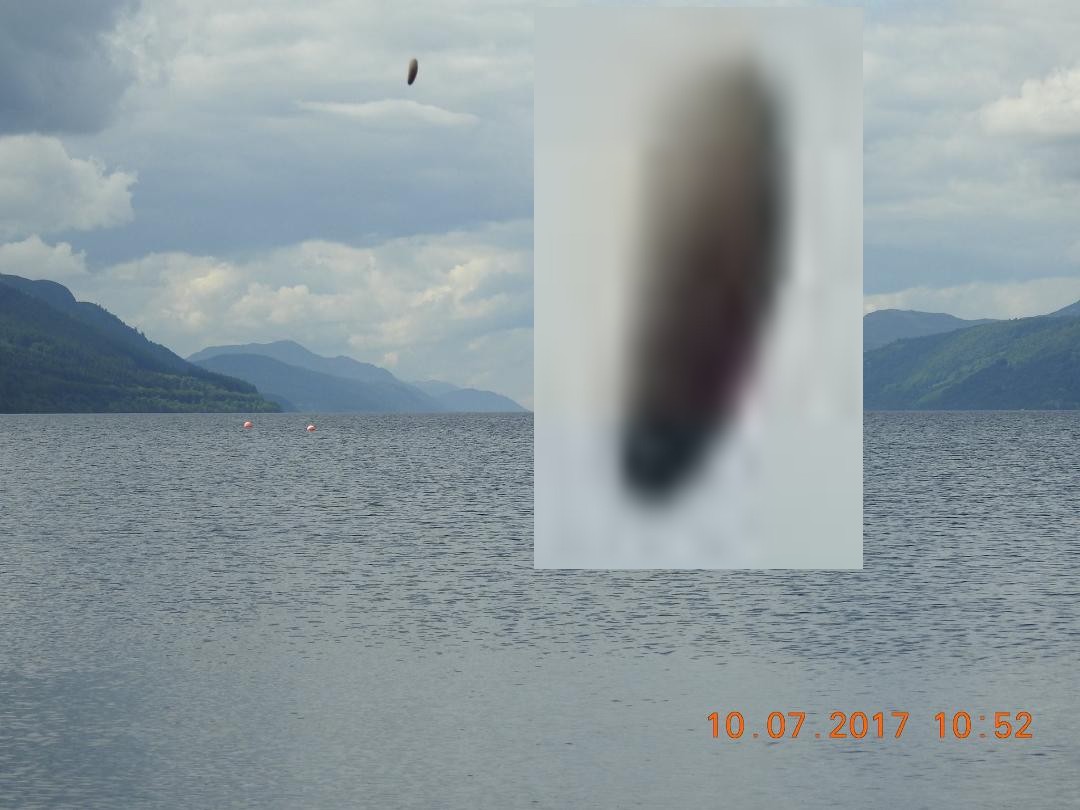 Above: Original 10-07-2017 Loch Ness image with detail enlarged as insert;
click to go through to original as-is.

10-07-2017 UFO Mystery -
Weird Flying Object Over Loch Ness, Scotland, UK


Message received today (21/08/2018) from investigator John Gillies



Hello Ken, am not sure if I sent this to you before, but it is about the UFO sighting from Dundee. 28-07-2017:



Unexplainable, Inadvertent Daylight UFO Image, Dundee, Scotland, UK
http://www.beamsinvestigations.org/280717UnexInadvertentUFOImageDundee.html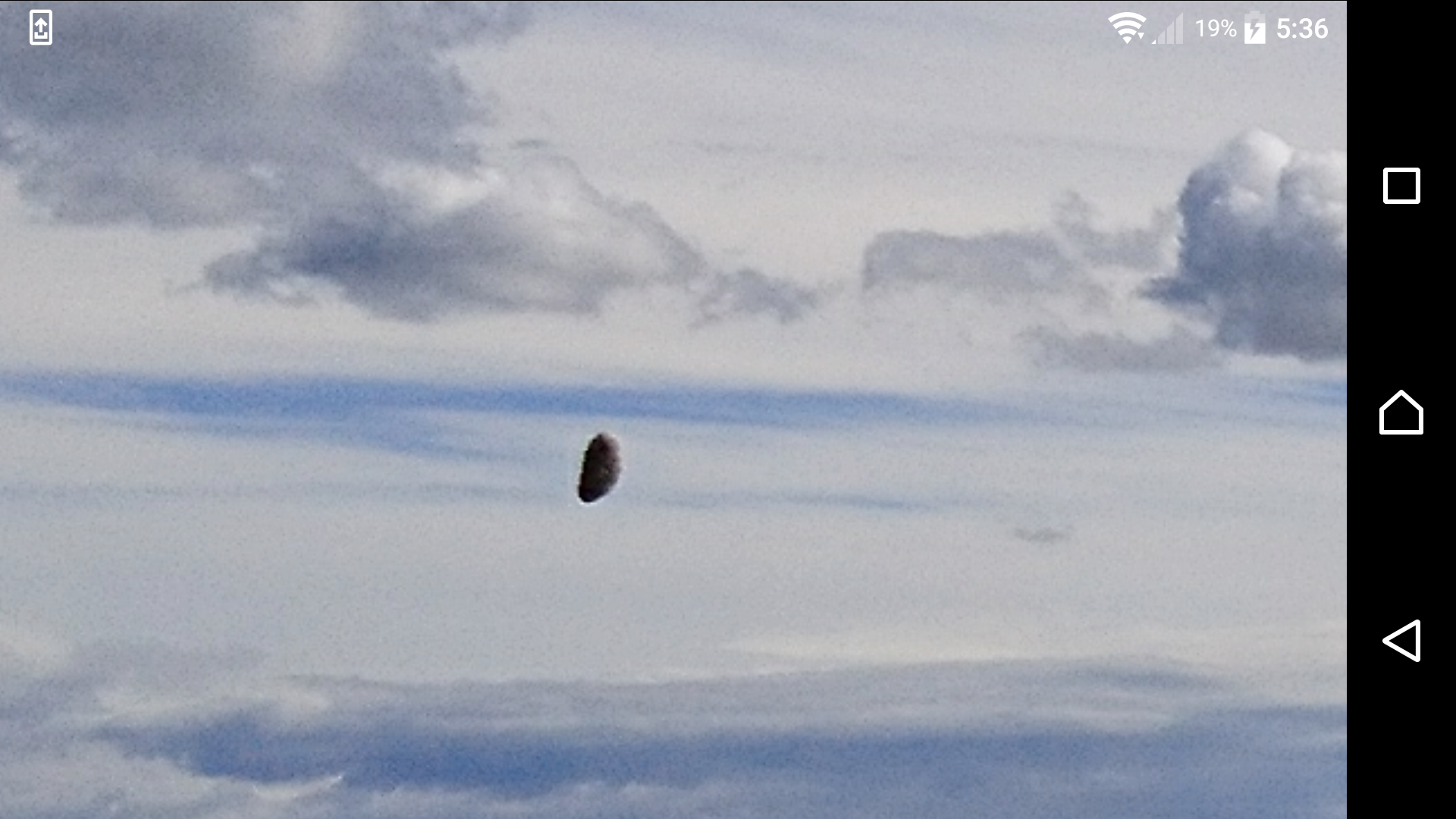 28-07-2017 object capture over Dundee. (Untouched original)

.

..Well, on the 10-7-2017 I snapped a picture of a similar object at Loch Ness!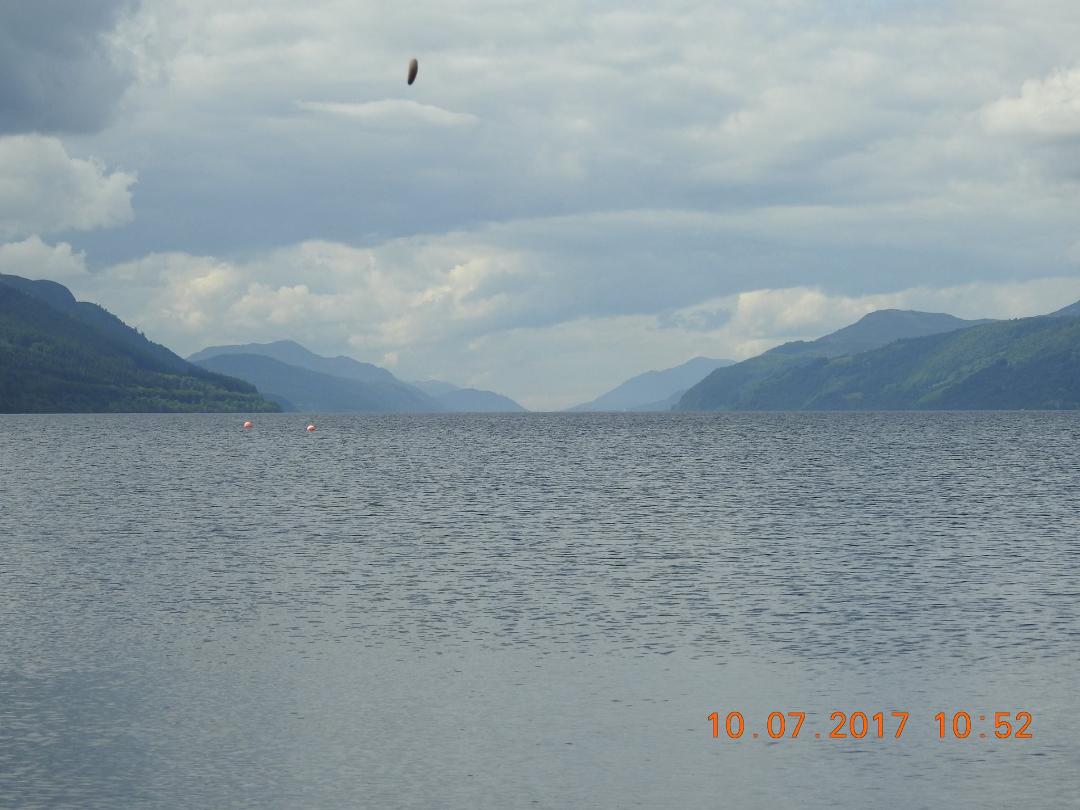 10-07-2017 Object over Loch Ness. (untouched original)

BEAMS comment: There's just 18 days between the two inadvertent captures; one over Dundee, the other above Loch Ness!

Extremely odd-looking things these, and they certainly don't look like bugs or debris on the lens to us - they're too unorthodox and substantial; and the positioning/angle etc in the photographs of both objects is near identical - why, it almost appears as if they have posed for the camera! but that can't be right surely? or can it?

Note also how in the Loch Ness catch how all the background and water is perfectly in focus, e.g. no camera shake - so in reality, this object is likely to look exactly as it appears on the picture... any apparent blurriness is probably down to its makeup.

Very unusual! The fact is this, what we have here could be 'cryptoids', (dic def: creatures whose existence or survival is disputed or unsubstantiated) or indeed, something else... something totally 'alien' to our understanding...

...and if you have any doubts, we say... Go Compare!!!