(Edit)


13-08-2018: Unidentified, Shape-Changing Aerial Phenomena Hayling Island, Hants, UK


Witness Message:

Hey guys, coming out from a day out at the fair seaside, unfortunately had to run back to car park - and by time we got there the footage was limited.

Apologies for poor quality, as said above, family day out.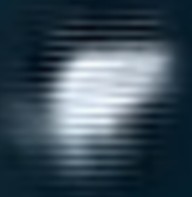 Above: Enlarged screenshot of object

The UFO was right above a tower block changed shape many times. We left the scene tho as had kids with us and didn't wanna scare them.


Our YouTube link for this video is here:
Please remember to leave your vote - thanks.




Copyright of Tony Ferguson
YT Channel - Ghost Whisperer Tony Ferguson