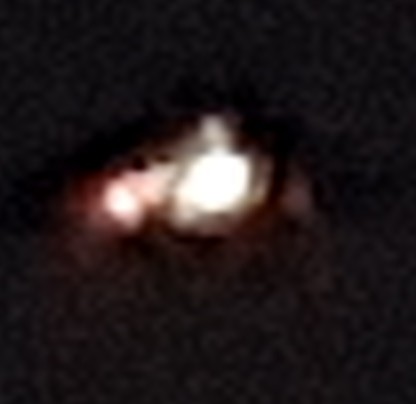 Above: Enlarged crop from original case image 1

28-10-2017: Superb UFO Sighting in Annada, Missouri, US

[Important: Please scroll down this page completely for much more - including analysis!]


Sighting basics:
Flight Path - Stationary
Shape - Saturn Like
Weather Details:
Temperature - 33°F/1°C
Visibility- 10 Miles/16 Kilometers
Conditions - No Abnormal Weather Conditions
Detailed witness description:
My family and I were at a Hunt Club over the weekend, fishing. I don't want to disclose the name for fear of them getting mad. We stayed at a house on the property in a town called Annada, which is approx 15 mins away from the clubhouse. The house sits in the middle of farmland/hunting ground and stands alone. This is the Duck House and is primarily used for duck hunters. On Saturday night I was standing out on the deck looking east at the sky. Right above the tree line (about a mile away) there was a very large UFO hovering.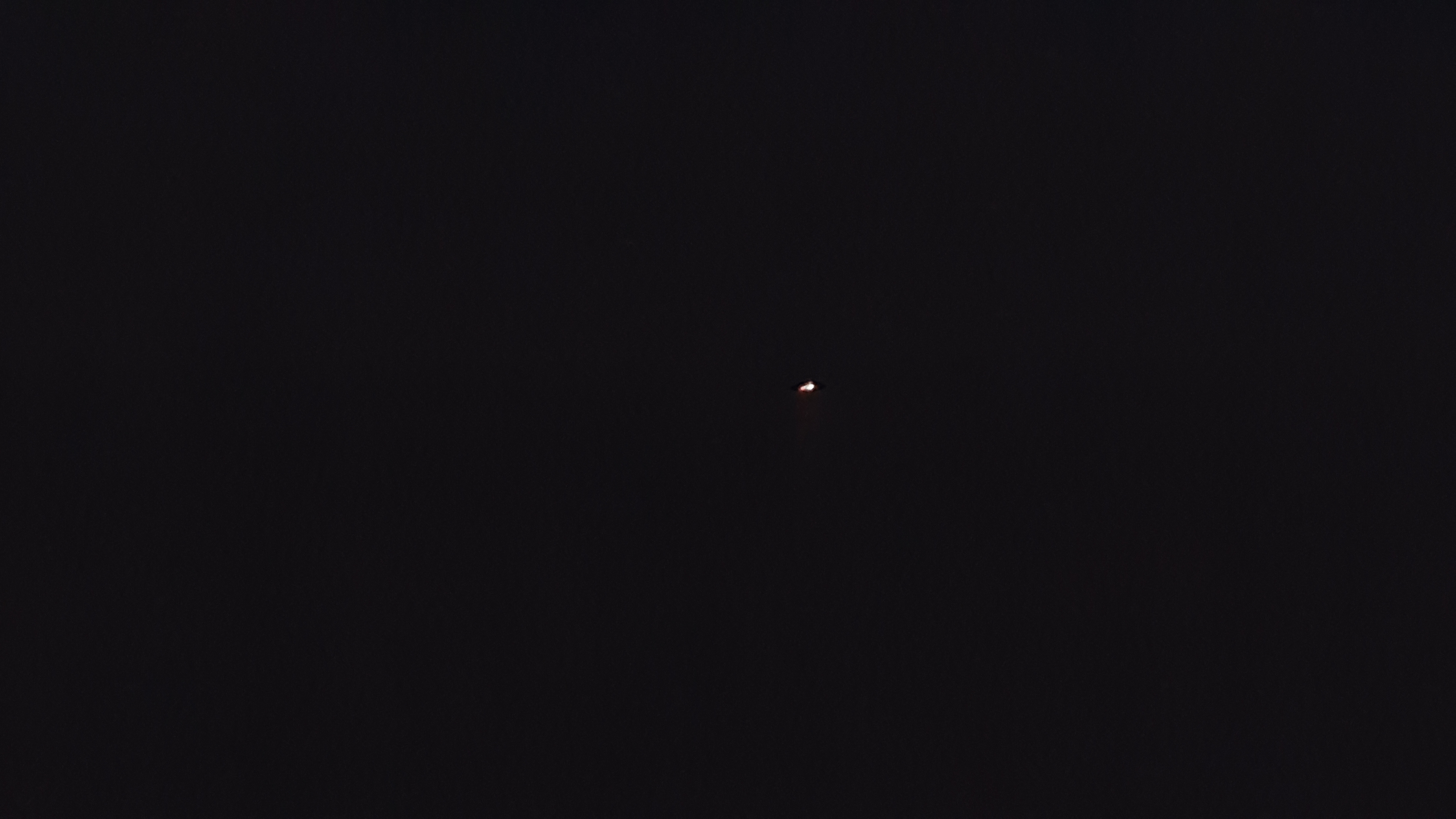 Above: Original shot 1 massively reduced in size to fit on page - please click to expand for study
It stayed in one spot for a good 10 mins. I went in and grabbed the binoculars and sure enough, it was a beautiful perfectly round craft with several lights in a perfect row all the way around!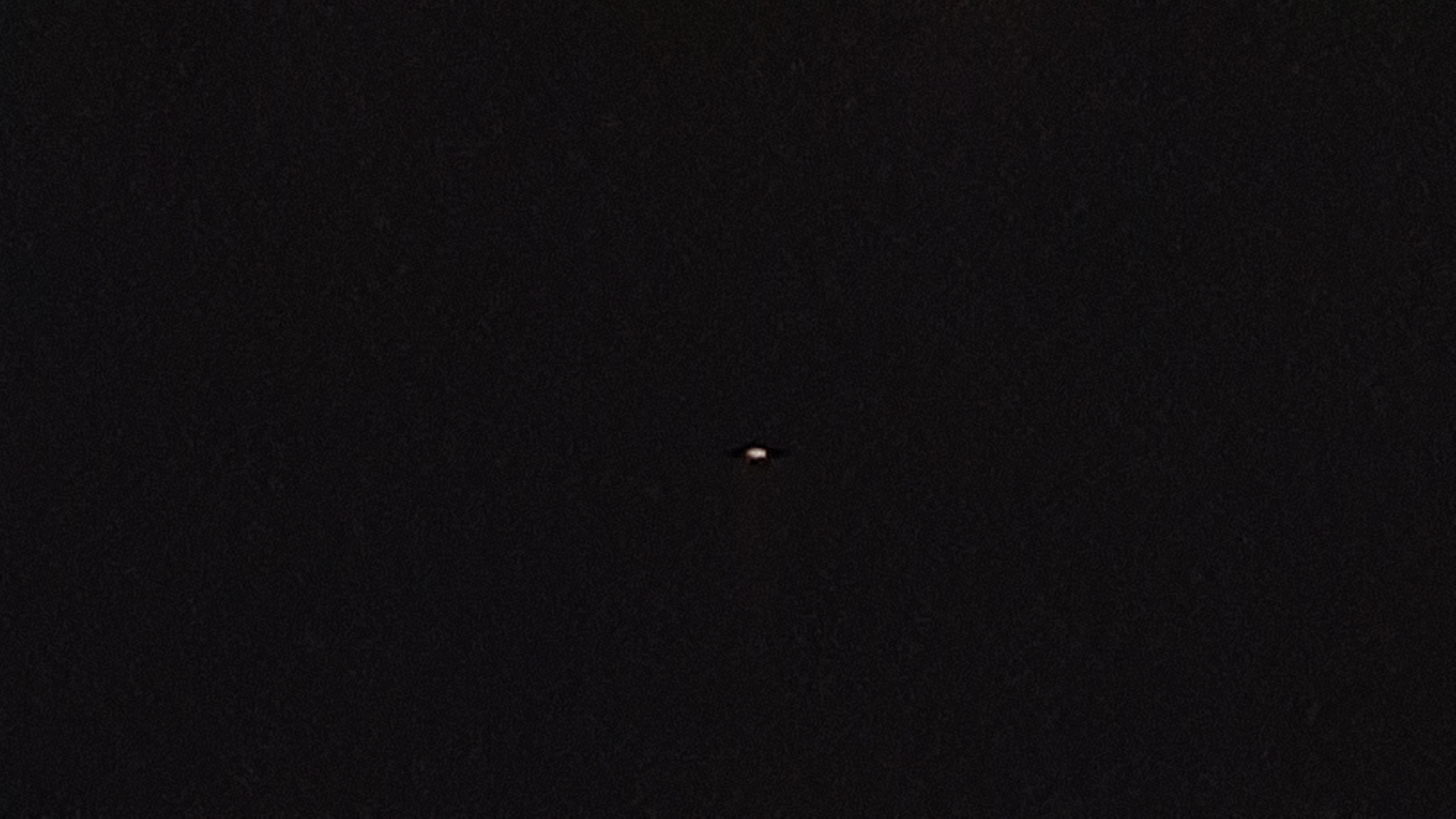 Above: Original shot 2 massively reduced in size to fit on page - please click to expand for study
Above: Cropped/enlarged images from shot 2 - brightened to show further detail on right - note light rays!

Without the binoculars the lights looked orangish/yellowish, with the binoculars the lights were perfectly round bright white lights! I called my son and nephew out and they also saw it!
I took pictures, but they look nothing like what I saw which is a huge disappointment! In fact, im sure I took way more pictures than whats actually on my phone, only 1 is showing up then goes to my son and nephew of them sleeping, then there are a few more?? They were awake when I took all the pictures, and now they are out of order? I tried getting a picture through the binoculars and that definitely didn't work, lol.
It was really cold this past Saturday, so we kept going to the window to check if it had moved. It did move slightly up and down after about 15 mins, after about 20 mins from first spotting it, it was gone! so we didn't get to see it fly in any direction.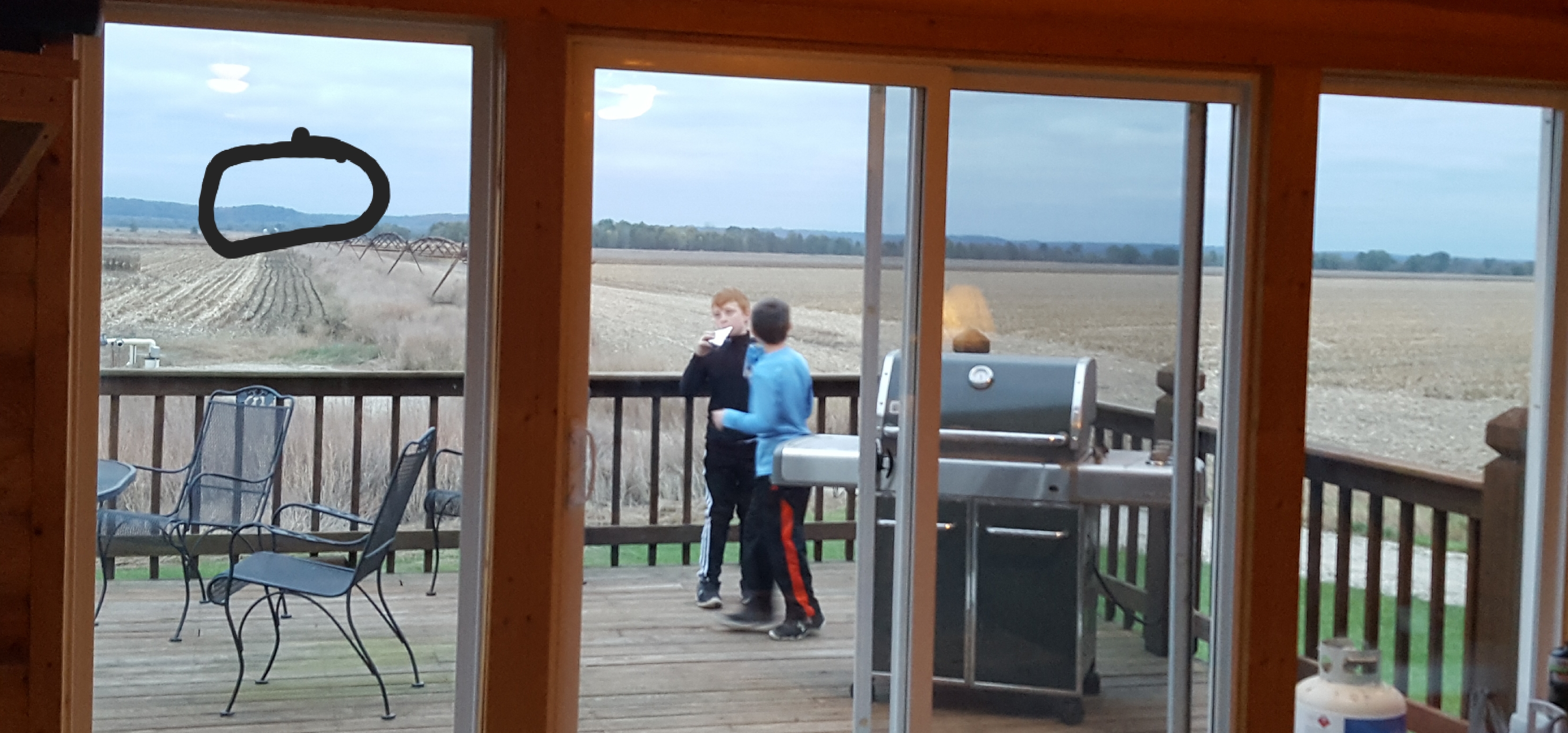 Above: Daylight view of area
I took pictures in the daylight to show how far the trees were from us and circled the location of the craft. There was no sound from the craft.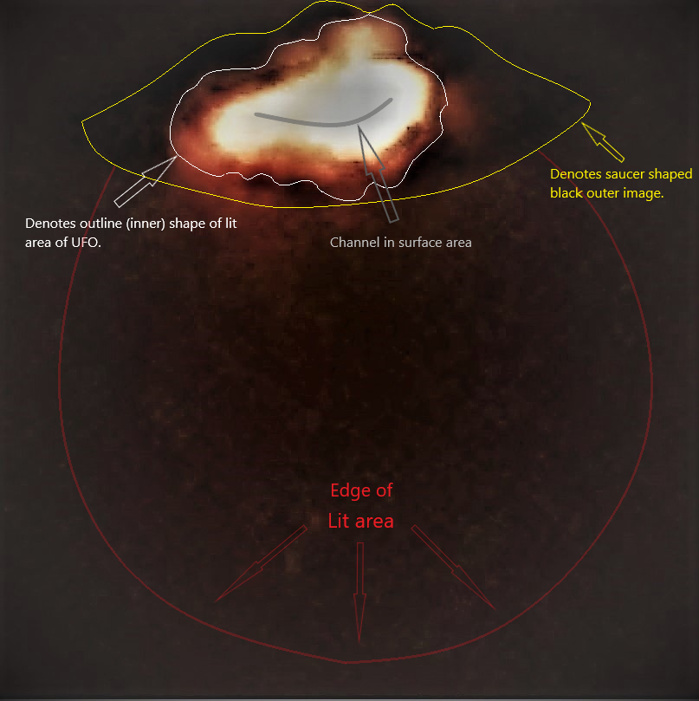 We are
including (above) this schematic of varying lit area's from what is shown in the main photograph, and combined it with what really "jumps" out when adding certain filters to highlight what may be in that vision but not so evidentially visible.
What "jumps" out is the exact same shape of that of the UFO in the photo below: This highlights the inner UFO ("hidden" within the lit area of the photo)
Compare:
Clip: Old Warden Air-show UFO enlargement compared with a close-up of Annada UFO

The 06-05-2018 Old Warden
Air-show UFO
is almost identical with the inner lit shape from this Annada photograph!
*A shadowy area also jumps out from behind the obvious light given off from the UFO itself – same shape; same indented area on surface, same "toothed" edge outline around the UFO. Again... beyond just being a coincidence.
Also, the lit area in the atmosphere around the UFO we've highlighted, because it's a bit odd!
The "light" within this area only shows up from under the UFO!
Our thoughts are that this (infrared) light show may well be some kind of energy/force?
BEAMS comment; this is an absolute classic UFO sighting and photo capture - and such a similar shaped craft to not only the
Old Warden UFO
, but also that of an earlier case that was heavily featured on BEAMS, namely
the Enfield, London February 2016 encounter
; as we always say, go compare, go compare!!!!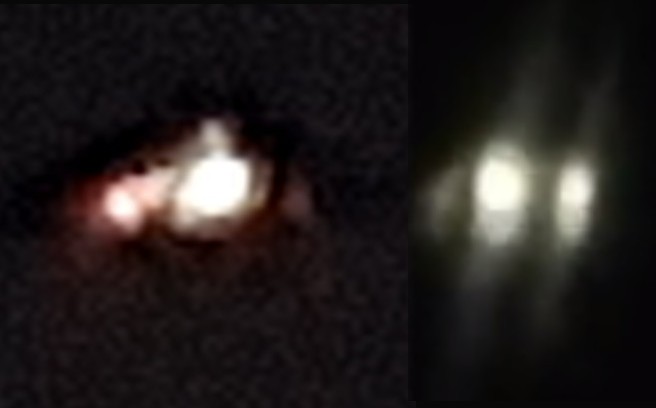 Craft? Missouri U. S. 2017 left - Enfield, London 2016 on the right... quite comparable wouldn't you say?