2010-ish? (Exact date unknown)
Domed, Disc-Like UFO Swoops Down Fast High Over Hankley Common, Surrey, UK

Vote? YouTube link here.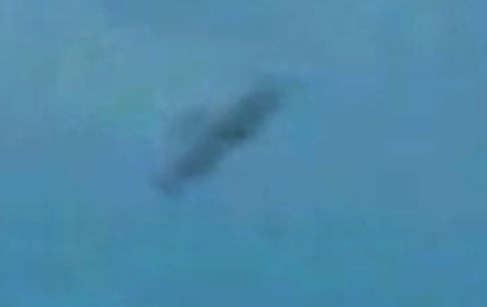 Frame from video cropped and enlarged, showing object


Witness Description:



This is an old video of mine re-visited:





Mad as it sounds, we witnessed some weird phenomena that afternoon, (back around about 2010-ish) watching bizarre clouds take on similar shapes.





Also, I think we caught an ET vehicle's 'cloaking device' partially fail as if it almost leaked through to our dimension..





Very strange day!



BEAMS Comment: A tad fuzzy, yes, but bearing in mind this object whizzed down from a high altitude at tremendously high speed... (along with the fact that this was only shot on a regular camcorder), we think that all-in-all, this wasn't a bad capture of what appears to be an Adamski-like, domed disc craft - complete with underside appendages or gear?