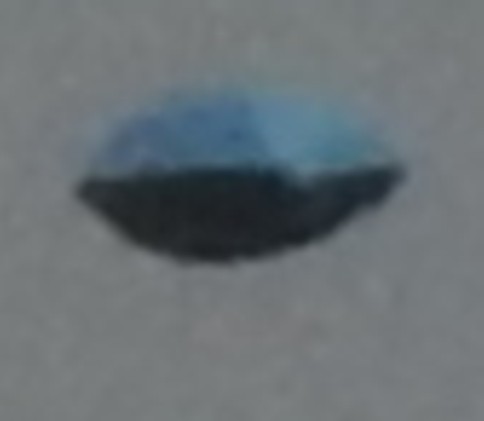 Cropped enlargement of strange-looking captured object


09-06-2018: UFO Sighting/Capture Over Toronto, Ontario, Canada
[Submitted 08-08-2019]


Sighting Specifics:
Distance Over One Mile
Altitude Over 500 Feet - No cloud cover
Duration 00:00:50
Features Dome, Other
Flight Path Hovering Then Path, Straight Line Path, Path With Directional Change, Path Then Hovering
Shape Diamond
Weather Details None

Detailed Description:
Last summer 2018 while hanging out on my balcony I saw this weird thing in the sky; so I watched it flying in odd flight paths following airplanes that were landing for about three planes then it went up then down and I thought, shit, get my camera which I usually have handy; so I ran back out and zoomed in on it (Nikon P900) and had the chance to snap just one pic, before I looked up and it was gone.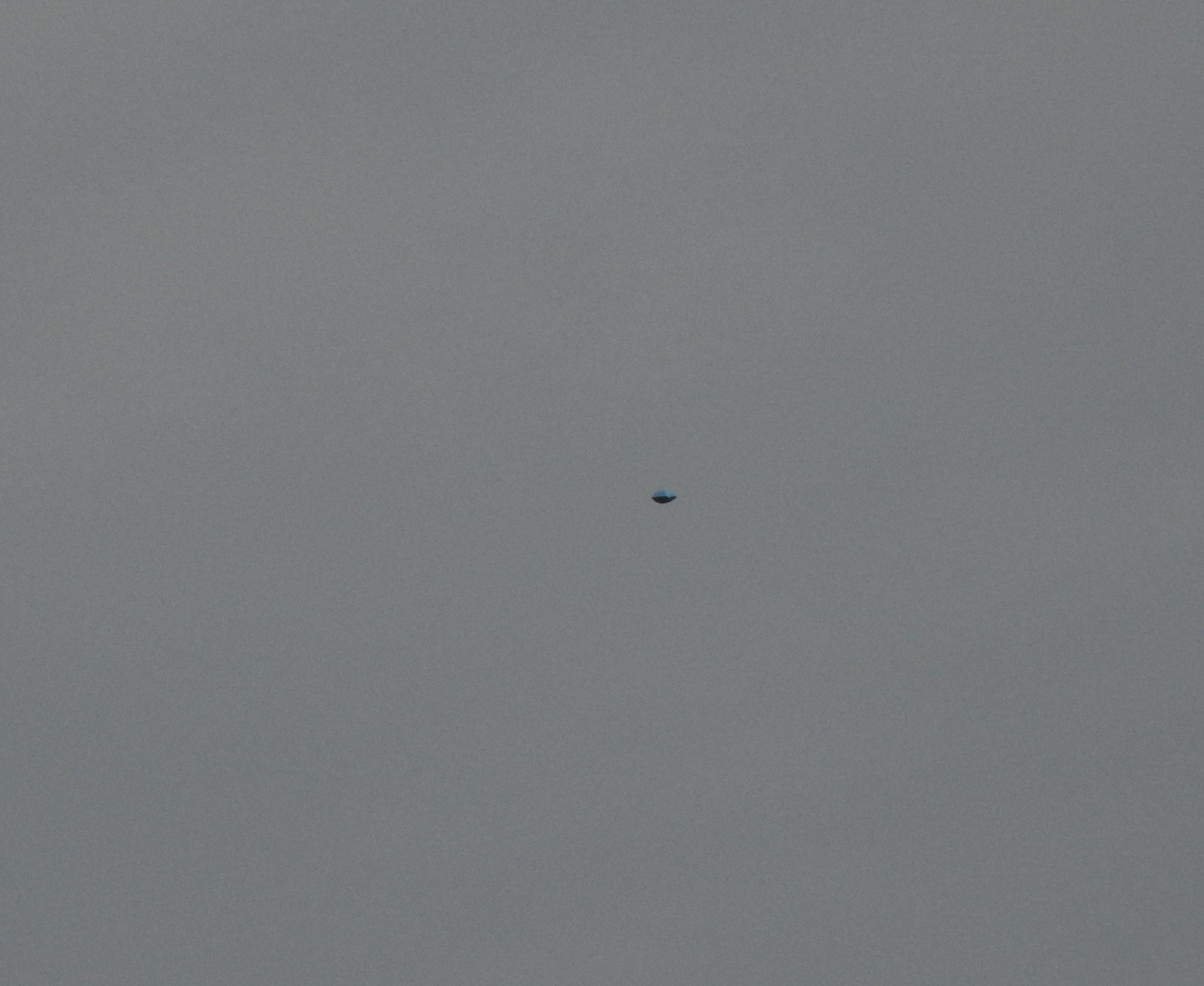 Original distant shot

First thought a balloon, but it flew horizontal two directions and then up and down.

It was about 7 km away what do you think.

Btw, this took place near Pearson International Airport. [End statement]

BEAMS Comment: This object is unusual in shape, and has a constructed, rigid appearance about it; so we doubt whether this is just a balloon.

The fact that it was maneuvering about in the airspace near an airport adds further intrigue.