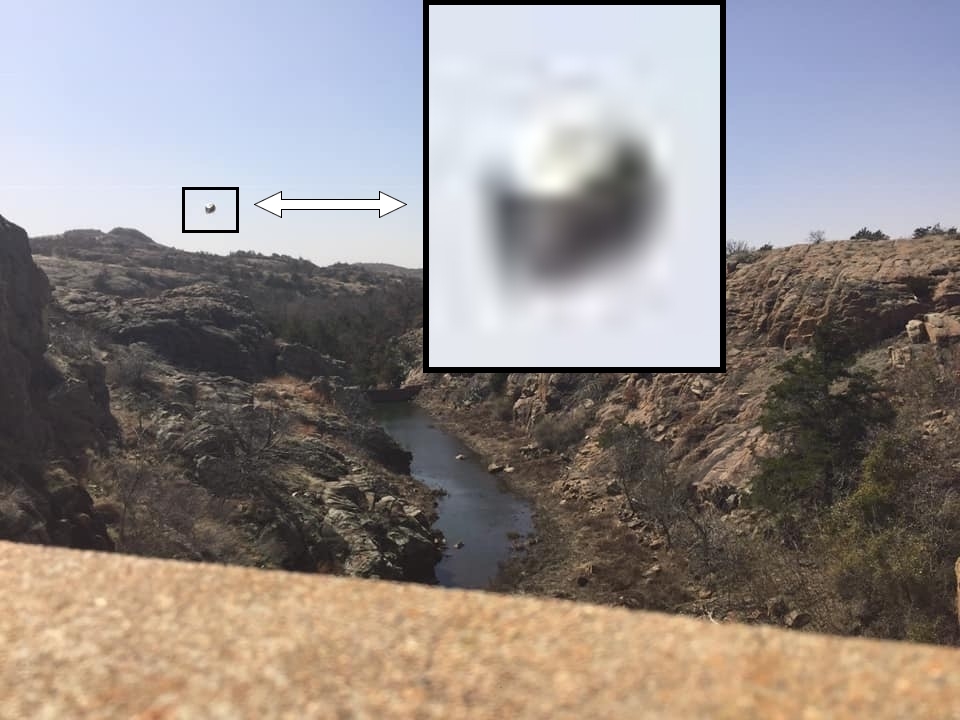 Above: Case image marked and with enlarged insert: Please click for untouched original


11-07-2018 UFO Accidentally Captured Wichita Mountains, OK, U.S.

[Submitted 14/12/2019]

Witness Statement:

After taking some pictures, I went to look back at them and saw an object on one of the shots.

Have had this in my collection ever since, and only now decided to get a second opinion as to what this object may be.

Any ideas?