 Supplied image
27-01-2020:
Black Triangle Sighting Pembrey, Carmarthenshire, Wales, UK
Witness Description:
I was in the park garden that faces Pembray Country Park when I saw three red lights in a triangle shape with a white light in the middle, hovering over the military range.
The object then moved from East to West, slowly descending behind trees until you could not see it.
It made no sound and seemed not to have any windows.
This is not the first time I have seen this.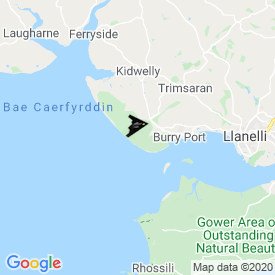 Map of area