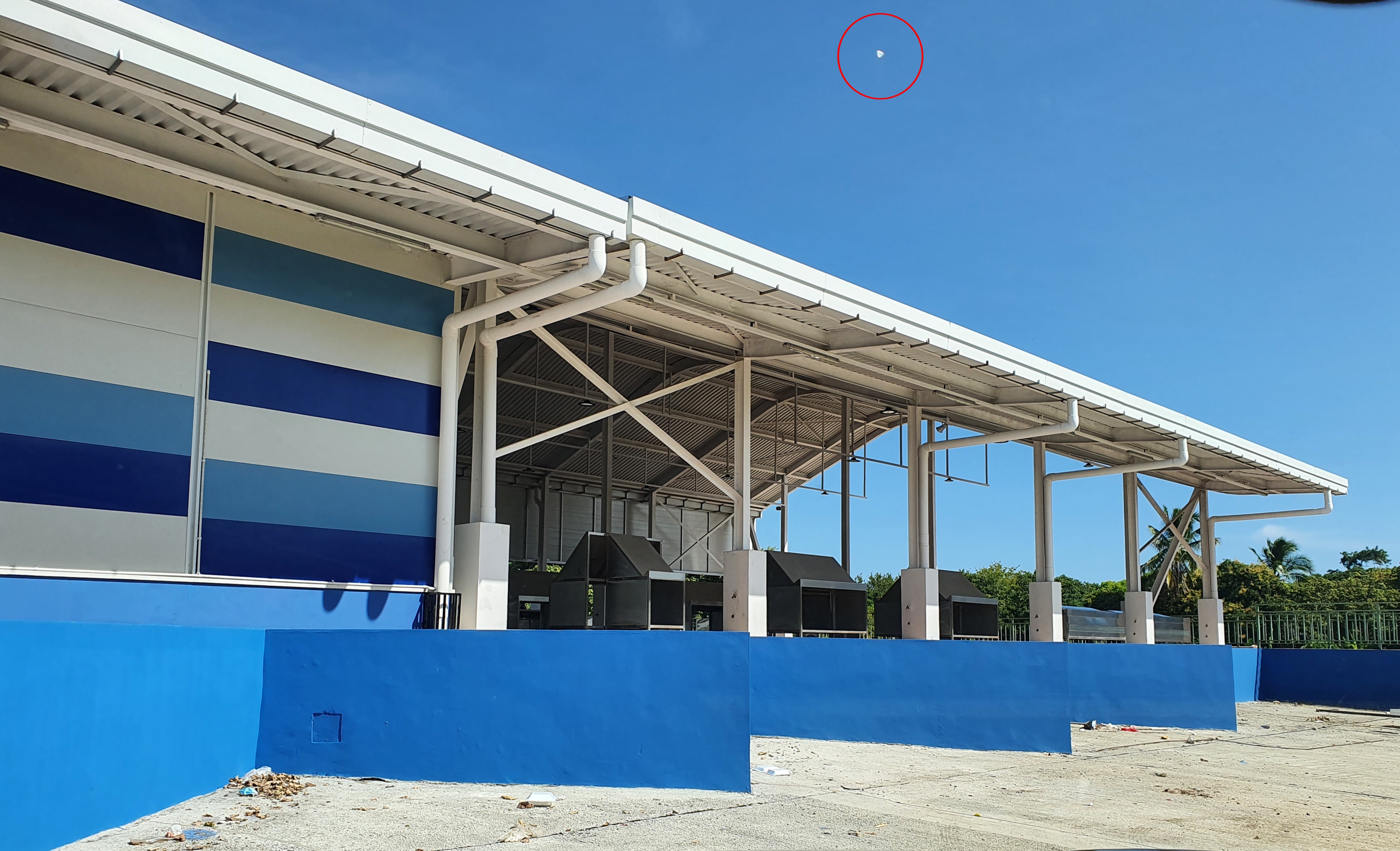 Marked case photo: please click for unmaked, full size, original

18-12-2020 White Triangle Capture, Chitré, Herrera Province, Panama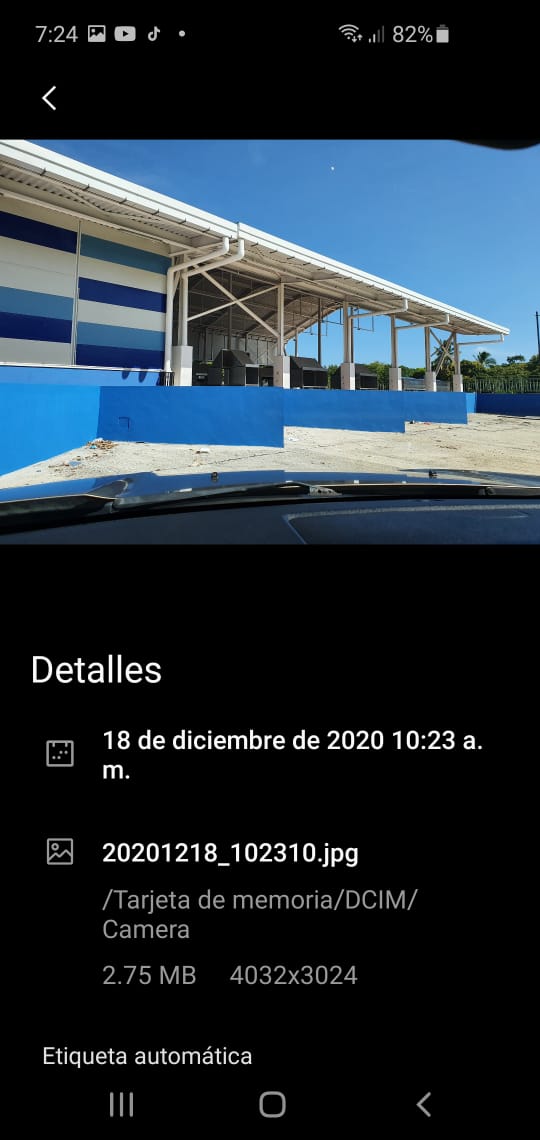 Witness Description:

When reviewing a photo that I took inside my car, of the project of the new public market of Chitrã.

I observed something strange in the photo.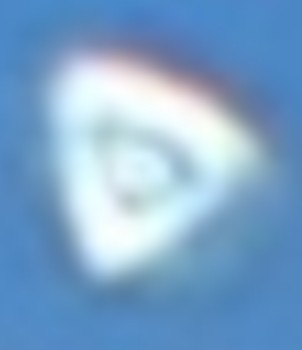 Cropped enlargement of UFO

I took two photos with a few seconds of difference; in one a ufo appears in the image - and how it was inside the car it can't be the reflection of the sun on my cell phone.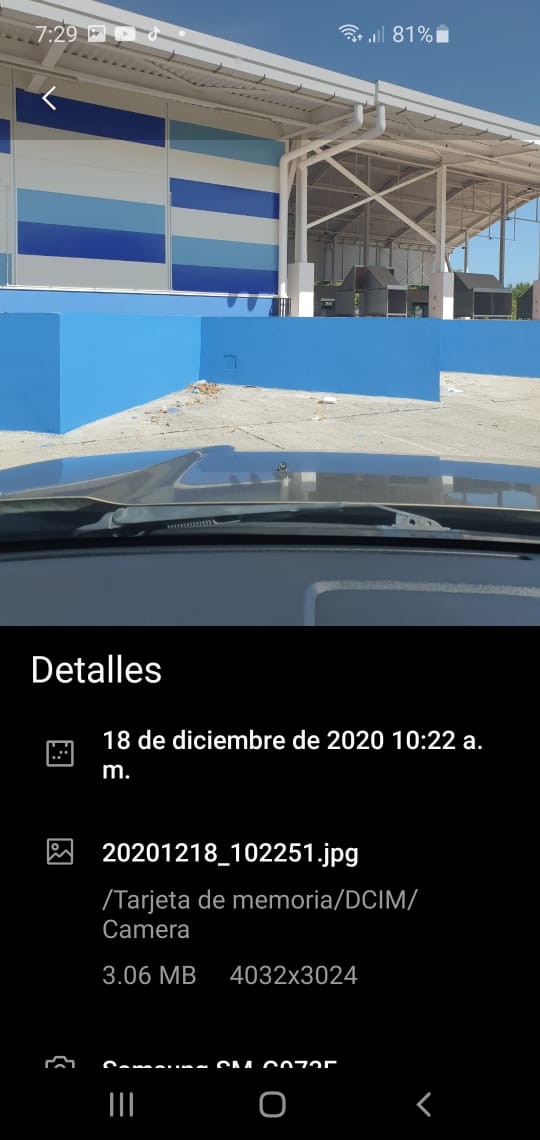 2nd case image


Time taken approx. 7.24-7.29PM


BEAMS Comment: Is this a decloaked flying triangle?