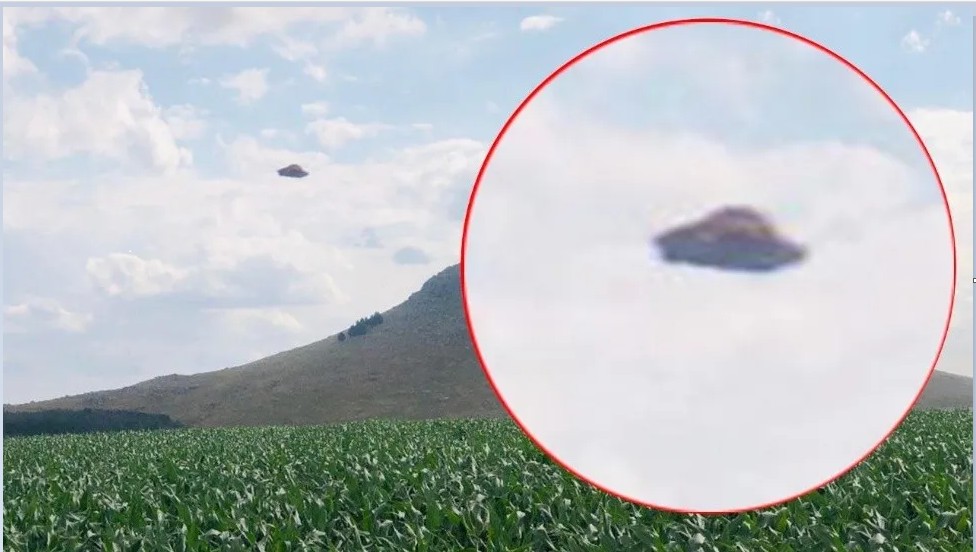 11/12/2021, Flying Saucer Photographed Over Balcarce, Argentina, SA

Translation from Spanish.

[Please scroll down this page completely for much more!]

The following story occurred near Cerro Paulino, in Balcarce, Buenos Aires province of Argentina.

Our interviewee Luciana Vismara traveled along a dirt road that was began at kilometer 60 of national route 226, to take photos, without imagining that she was about to witness an extraordinary event.

The young woman, from the town of Pilar, in the north of Buenos Aires, thought that when she got there, she would spend a normal weekend, in which she would manage to mix work and some tranquility.
In dialog, Luciana said: "I was looking for a place for a photo production, "Sweaters manufactures,"and for three hours I was looking for a location, photographing and filming.

When I was taking the photo to Cerro Paulino I realized that there was something black and it looked like it had something red inside, but in a thousandth of a second it hid among the clouds," she assured.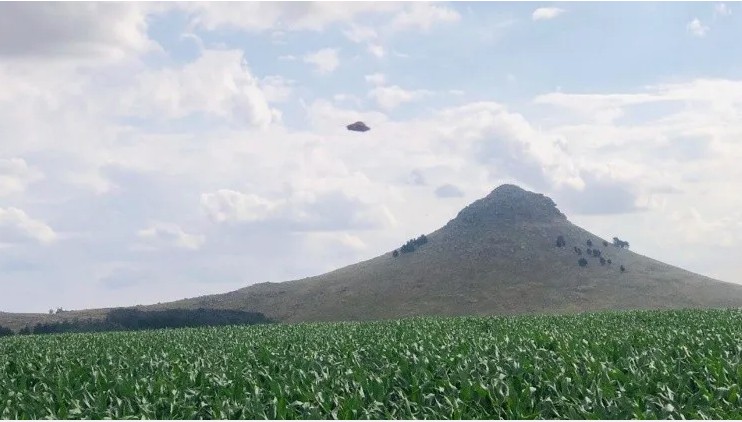 Original

The episode did not go unnoticed by the witness as this is not the first time she has observed something like this: The first was one afternoon when I was fishing in a stream by St. Augustine nearby. That's 3 miles down Route 55 before you reach Balcarce.

What I saw I can't compare to anything. It's weird."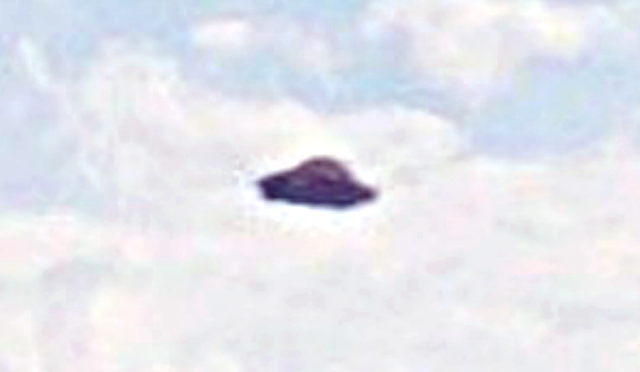 Cropped/Enlarged

As this media outlet found out, the Balcarce region is a place known as a "window zone", as it is common to see such unidentified flying objects moving in the sky. It should be noted that the province of Buenos Aires is statistically the one with the most reports since 1947 to date.




Crop- Zoom

At the beginning of 2018, a similar experience occurred on that route 55. One day, between 20.30 and 21.30, while a person was driving from La Plata towards Balcarce lived an unsettling experience.

Two objects, one large and bright like the star, were flying at half-height west of the observer. "The biggest one I saw up to Balcarce, it appeared and disappeared forming a small cloud," he told local researchers.

Earlier in the day, a woman named Carla Regis, who was working as an Aeronautical Mechanical Technician, while vacationing with her family managed to photograph another disk device in the area. It happened on January 13, 2015.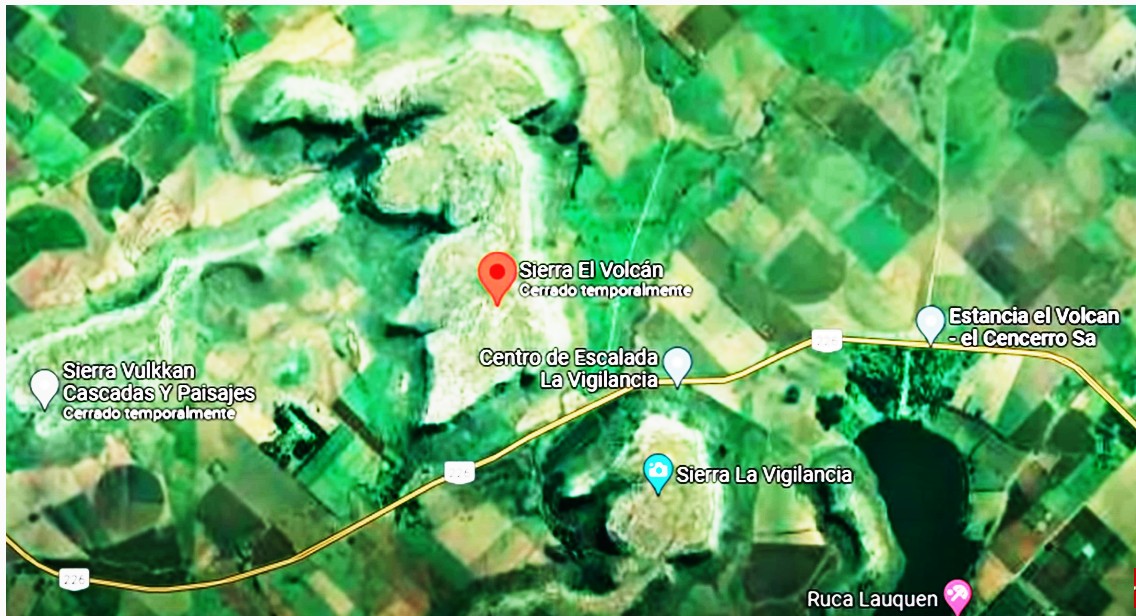 Map showing that where this UFO was seen and captured is a volcanic region

BEAMS Comment: Interestingly, this magnificent, almost Adamski saucer-shaped UFO, was seen and captured in a volcanic region.

Looks, very, VERY good to us.