19-08-2017:
Unseen UFO Captured Hainault Country Park, Essex, London, UK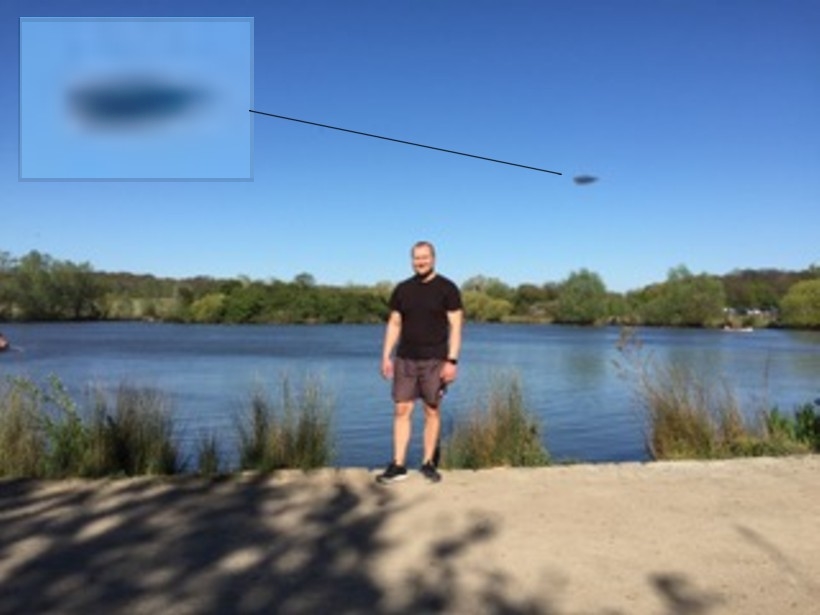 Image shown here with UFO detail enlargement insert



Based on witness statement:


Good afternoon

Last year (19-08-2017 at 6:12 pm) I was walking with my family in Hainault Country Park, Essex, London; I asked my partner to make a photo of me next to the lake; my wife took 3 photos; then I came back home and looked at the photos and that is when I saw an object in the sky next to me

The UFO was on just one of the pictures: First and second picture didn't show this - the unidentified object was only on the third photo.

It was nice day and the sky was clear.

What was captured is really interesting and I wonder just what it could be?