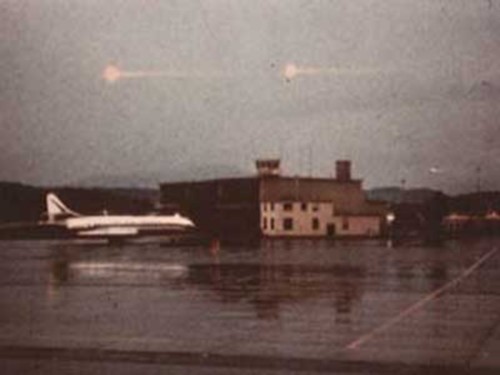 Two Apparent Red UFO Spheres Streak Across a Swiss Airport.
In the summer of 1966, a flight official photographed two red spheres over the Swiss airport Zurich-Kloten. The photo was later released by Swiss Air pilot Ferdinand Schmid.
Unfortunately, no other background data was supplied with this interesting vintage image.