Above: ©Original case photo cropped and enlarged: Left; additional despeckling/Right; + brightness adjusted
25-11-17:
Classic Flying Saucer-Type UFO With Windows Captured Over Newton Abbot, Devon, UK by BEAMS Investigator John Mooner
We consider this to be one of the most important and iconic UFO photographs of 2017!
[What follows is the single, original,
unenhanced
photo from this case, shown in four
various stages of enlargement]



Witness statement:

Hi Ken and Hil: I was sky watching looking to the north when I spotted a far-off object that was moving very fast across the sky.

I quickly took a photograph of the object using my SONY DSC-HX300 camera and watched as the object moved diagonally up into sky where I lost sight of it.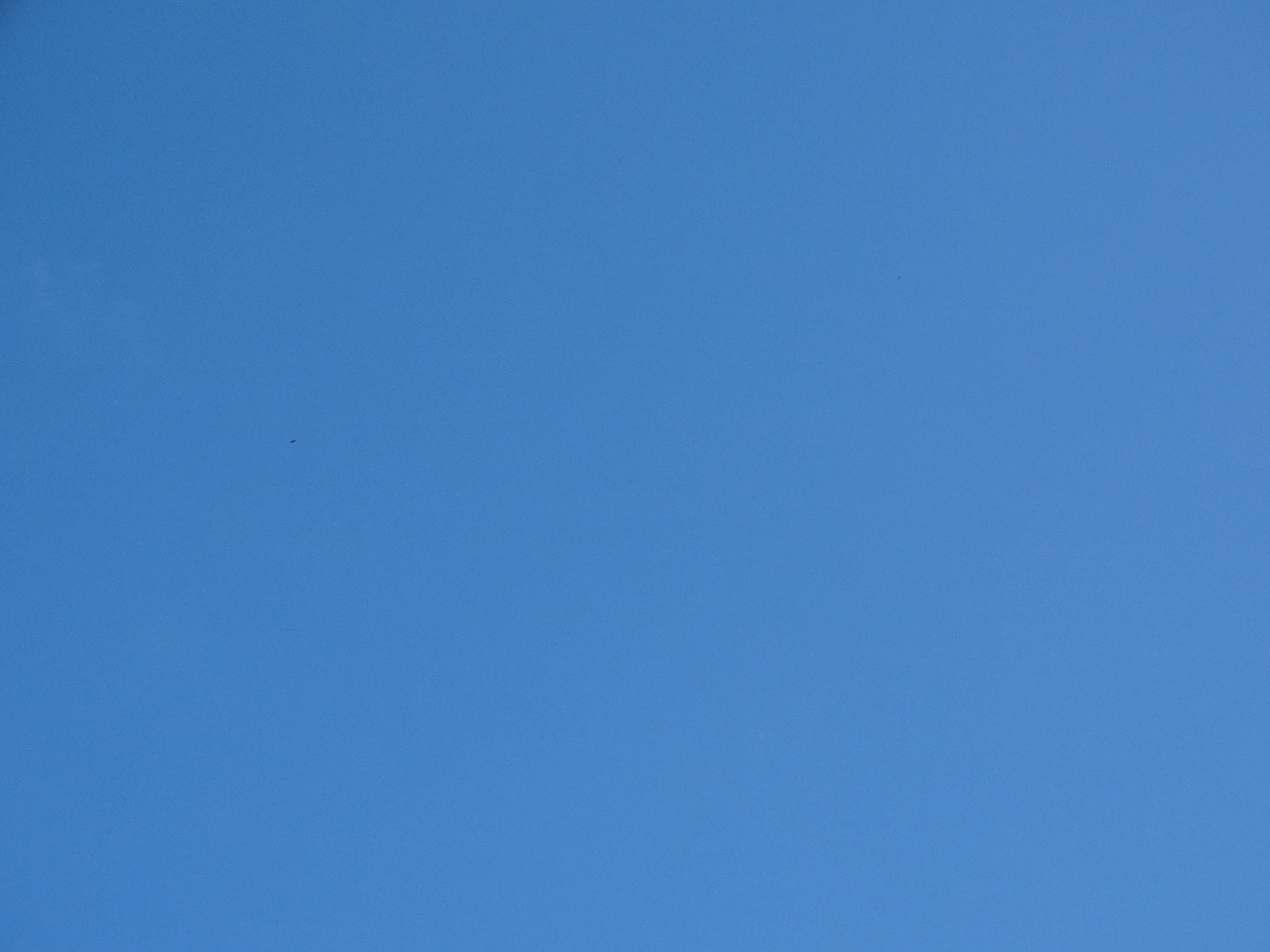 Above: Case image before enlargement; just a dot to the naked eye, but click for the 5184 x 3888 original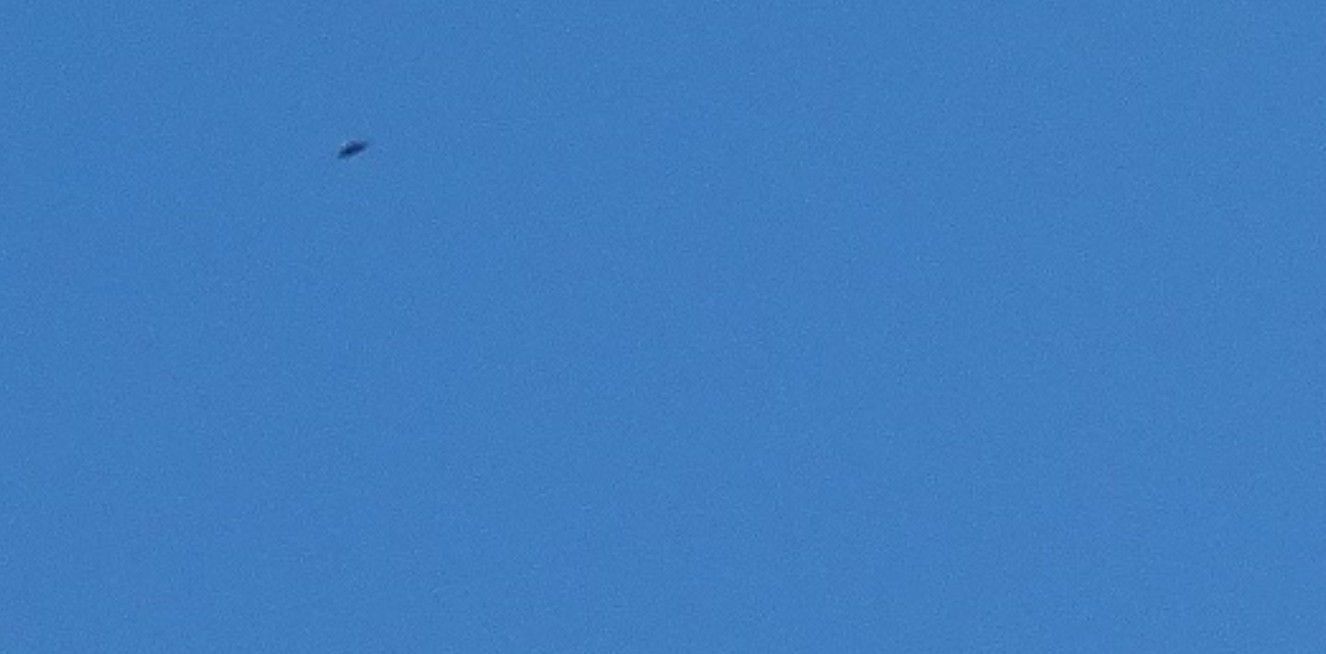 Above: ©Original case shot (Completely unenhanced - only enlarged... click)

On enlargement of the photograph I could see that the object was in fact a flying saucer that had three round windows.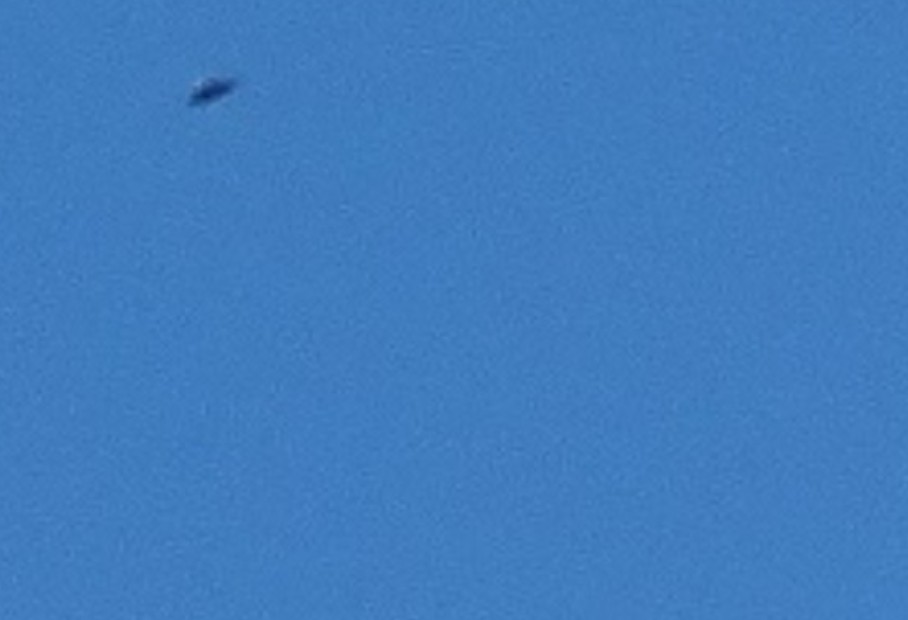 Above: ©Original case shot (Completely unenhanced - enlarged further)

I only wish I had more time so I could have zoomed in on the craft for a close up.

The speed of this was phenomenal and I am surprised I was able to capture it at all.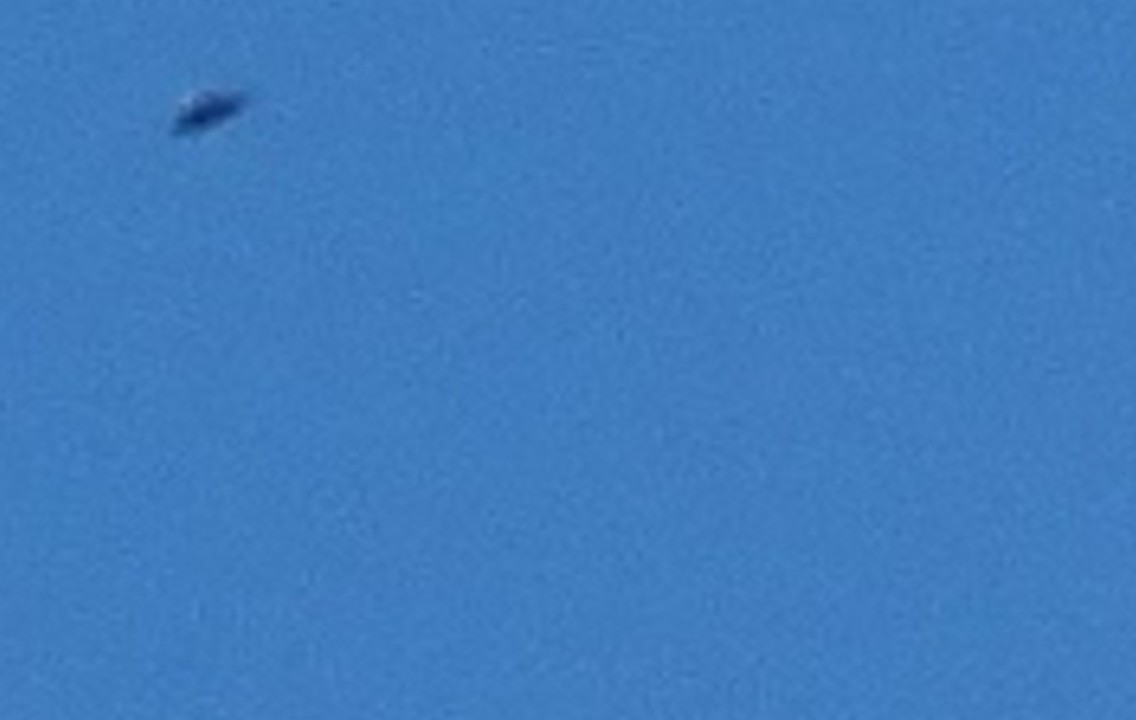 Above: ©Original case shot (Completely unenhanced - enlarged further still)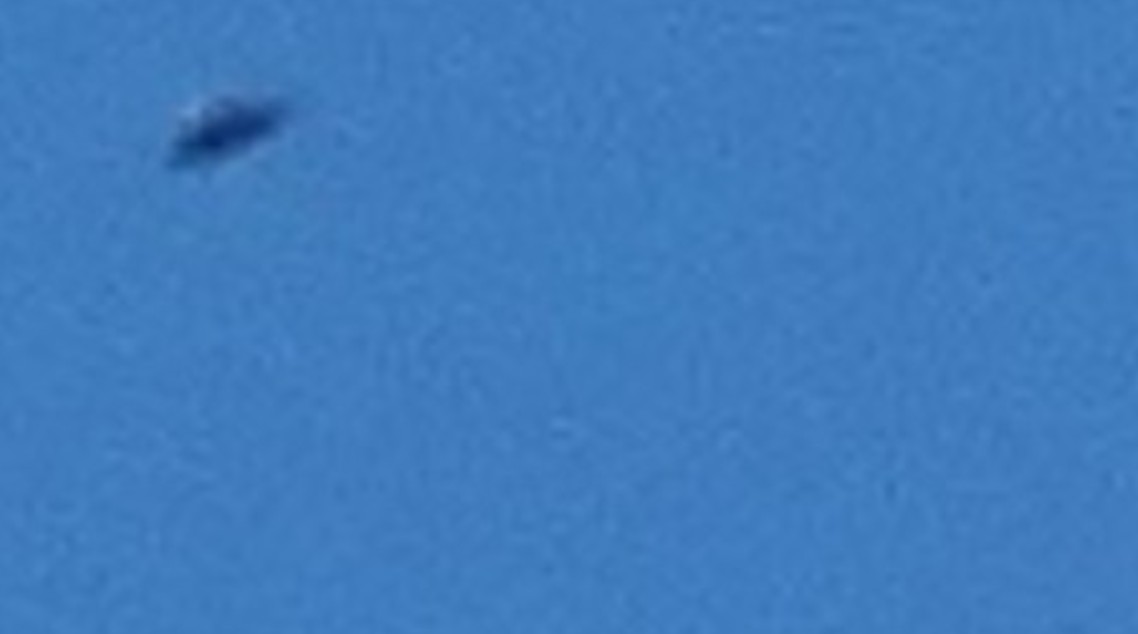 Above: ©Original case shot (unenhanced - enlarged to near maximum)

This photograph was taken on the 25th of November 2017 at Newton Abbot Devon England.

All the best John."

BEAMS comment: Now, bearing in mind that the object was at a considerable altitude, and thus we have had to enlarge this a fair few times
(fortunately we had a 20.4 megapixel
5184 x 3888 capture to work with) it isn't surprising that the image has degraded somewhat; but nevertheless, I think the viewer may agree with us when we say that this is a pretty cool catch.

We studied the original shot prior to enlargement using a sophisticated JPEG decoder, and we can state with confidence that it is definitely unprocessed.

The photo is of an object very far away; it is NOT a small model in front of the camera lens... there is no doubt about that; and as we hold the original image we are happy for it to be submitted to any forensic expert for further analysis.

Here at BEAMS, we really try to avoid using the term 'flying saucer' whenever possible, but in this case, it is so patently obvious, what else could we call this?

©All images and text on this page belong to John Mooner c/o BEAMS and must not be republished without express permission.