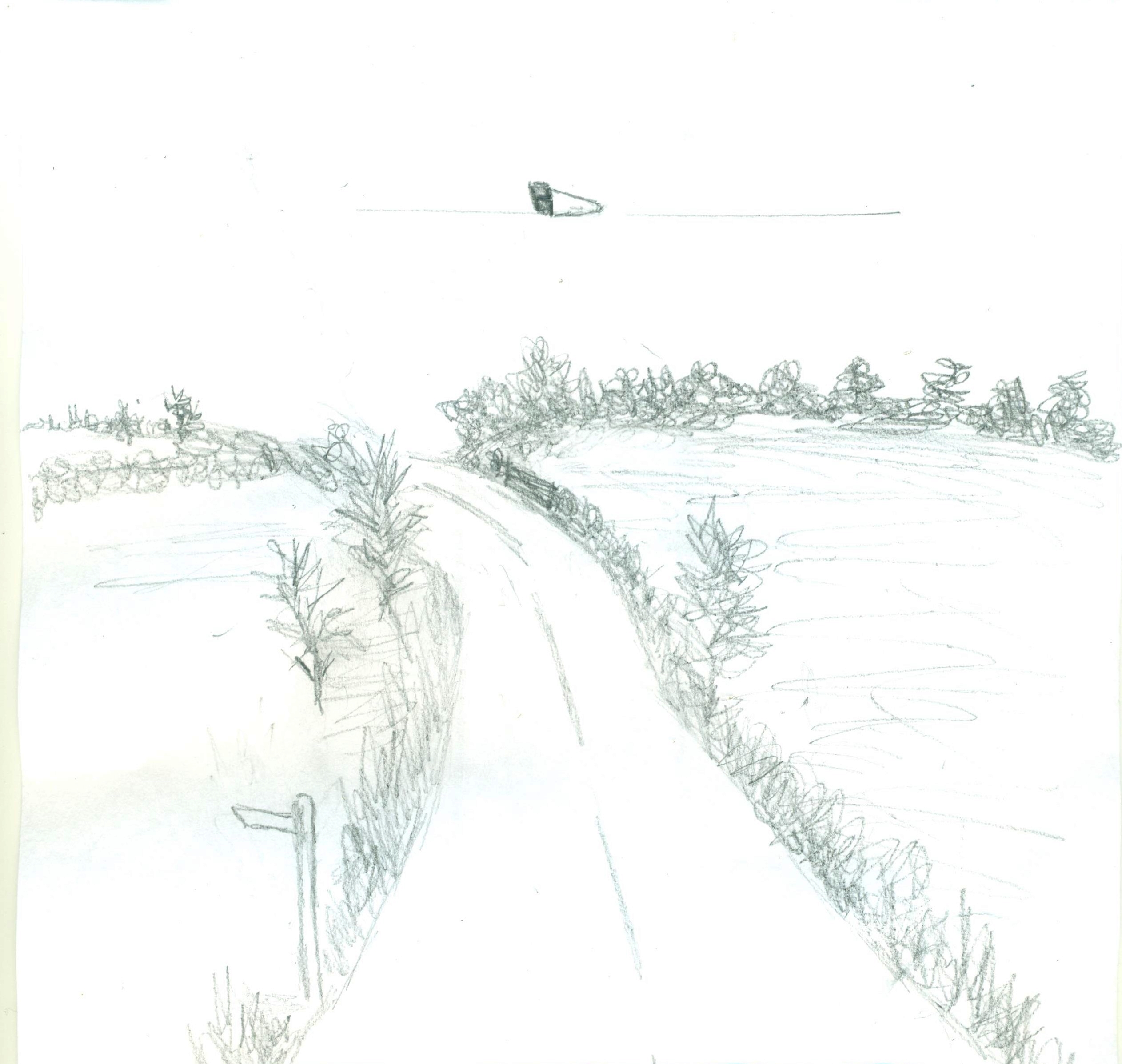 Please click image to get a better idea of the craft (different view)



25-11-2017: Unidentified Flying Wedge-Shaped Craft Seen Near Godalming, Surrey, UK
Above is a wedge shape craft that was observed at 11.50am on November 25, 2017, near Godalming, Surrey, by a female motorist while she was driving her car along a quiet country lane.
The area where this was seen is a part of the North Downs.
The witness later kindly made two drawings for BEAMS to illustrate what she saw.
She said, "I only saw observed this for about 10 seconds or so before the craft suddenly vanished in the clear blue sky; and although it was quite a sunny day, I didn't notice any sunlight reflecting off the object."
Description: "Unlike any plane that I have seen before; it was wedge shape, colour white but intensly dark at the back."